Week 2 results.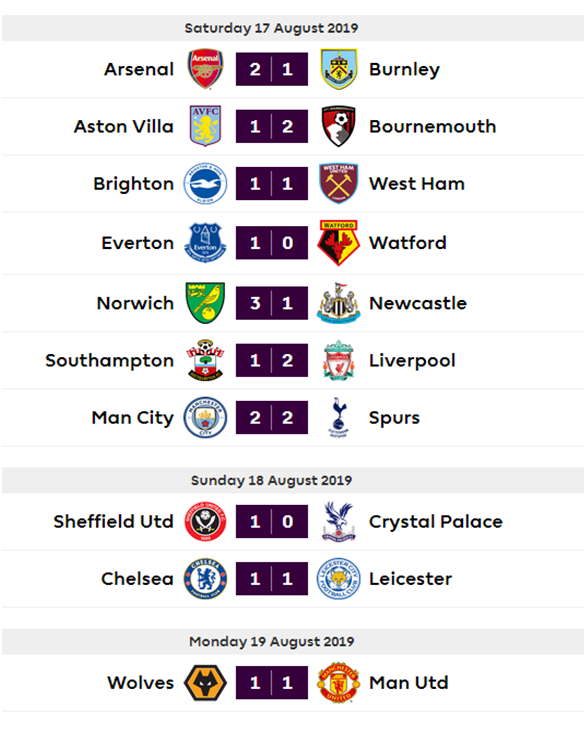 Norwich were the big winners this week with Pukki on the hat trick. I wonder how many people had him set up as captain???
Arsenal and Liverpool picked up their expected wins even though they had to fight for it more than they would have planned. Not surprised with the City and Spurs draw. Didn't see the game but from reports it sounds like City should have won it with a few to spare which isn't like them to leave points behind. Could we be looking at a tighter race to the top this year....
The real losers this week were all the defenders with just Everton and Sheffield keeping clean sheets. That would have hut a lot of the teams, myself included.
Week 1 points.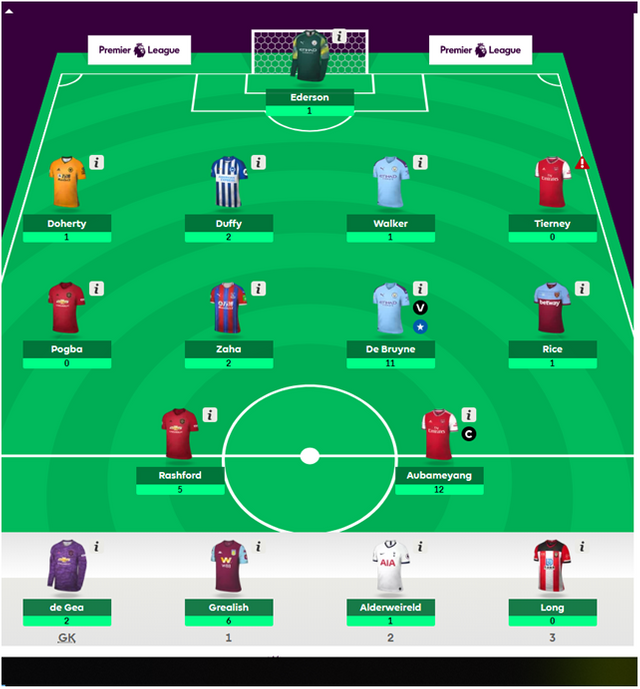 It was a poor week overall especially with Pogba missing a penalty and dropping 7 points for me. At least Grealish getting subbed in with 6 gave me something from the week. It was looking pretty grim before that.
I'll take the 42 points and run this week but Pogba is a killer especially when it should be Rashford taking the penalties for them. Until next week then.