This morning I finished a 9.669km running that lasted about 1hh:1mm:56ss !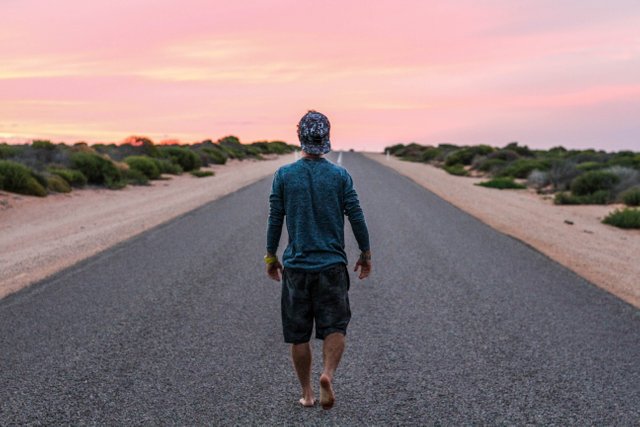 Mornings have been foggy for a couple of weeks.
For this reason I had stopped running in the morning, the most favorable moment for me, because convinced that it was not very healthy to run through the fog.
This morning, however, I went out with my running pal for a barefoot run on asphalt.
As a habit, during the run I breathe through my nostrils: I think this habit of mine is particularly appropriate when I run in the presence of fog.
All things considered, I run in a strange way... isn't it?
Ita
Da un paio di settimane le mattine sono nebbiose.
Per questo avevo cessato di correre al mattino, il momento a me più propizio, perchè convinto non fosse molto salutare correre in mezzo alla nebbia.
Stamani, tuttavia, sono uscito assieme al mio compagno di corse per un giro a piedi nudi su asfalto.
Per mia abitudine, durante la corsa respiro attraverso le narici: penso che questa mia abitudine, sia particolarmente opportuna correndo in presenza di nebbia.
Tutto considerato, corro in modo strano... che ne pensi?



Photo by Jeremy Bishop on Unsplash
Check out some detailed info at my EXHAUST page
Join me in testing out EXHAUST!