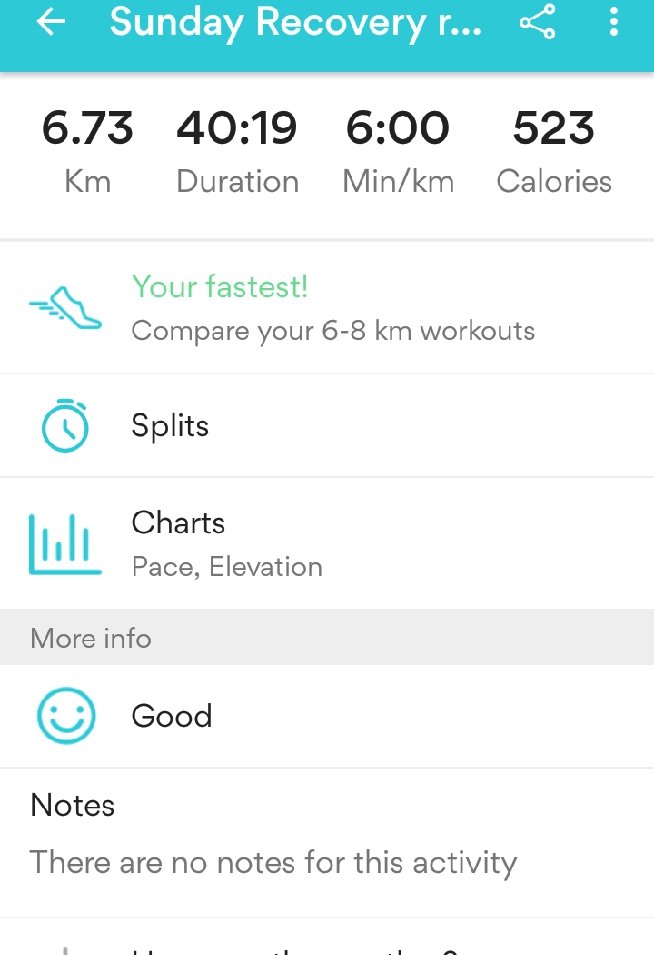 Still in the spirit of taking things easy, had a brief run in the morning to build on yesterday's 12k easy run.
Today's was smooth, perhaps even smoother than yesterday. Changed my route and maintained a relatively stable pace all through.
I think from next week I'll integrate the @actfit app into my runs.