I remember I had a post about some stupid sports awhile ago and @cryptoandcoffee also been posting about some stupid ones. Today I saw another one that caught my attention because it is indeed stupid. The sport is called Extreme Ironing also called EI and according to Wikipedia, it's an extreme sport.
Extreme ironing (also called EI) is an extreme sport in which people take ironing boards to remote locations and iron items of clothing. According to the Extreme Ironing Bureau, extreme ironing is "the latest danger sport that combines the thrills of an extreme outdoor activity with the satisfaction of a well-pressed shirt." source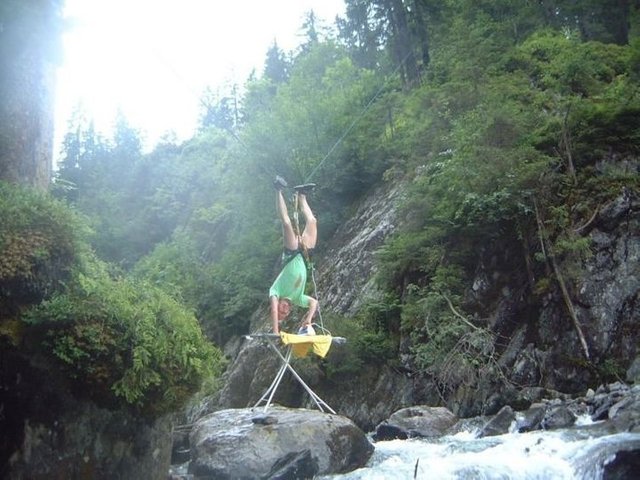 source
This is ridiculous from the beginning as it makes no sense. Ironing is something in its way of disappearance, not many people are ironing these days and what is strange that the first photo I saw was about a guy ironing upside down. Come on people, how many guys are ironing? Not many, I believe that's accurate. So my question is, why would a guy go to a very dangerous place like a cliff, carry an ironing board and start ironing there? Isn't that stupid? For me definitely is. I was wondering if these brave fellows are ironing clothes at home or that is not for them, I mean not so extreme ...
The whole craziness started in England in 1980 by a guy named Tony Hiam, who probably had nothing better to do. He was inspired by his brother in law, who ironed his clothes even when camping in a tent. Now this is already stupid as why would anyone need ironed clothes why camping? So Tony Hiam thought why not shock people by ironing in crazy places, and started this so called extreme sport. In 1999 he even went on a tour to the United States, Fiji, New Zealand, Australia and South Africa to promote his extreme sport.
The 1st Extreme Ironing World Championships was held in September 2002 in Valley, Bavaria. There were 10 participant countries, among which Austria, Australia, Chile, Croatia, Germany and Great Britain.
Ironing championship sections
Urban- Involved ironing in/on/around a broken down car.
Water- A fast flowing river was the location for this station. Competitors could use surfboards, canoes or rubber rings to help them.
Forest- Ironing at the top of a tree did not suit all the competitors.
Lauda- A purpose built climbing wall, which ironists had to climb and iron a T-shirt.
Freestyle- The section where "anything goes". source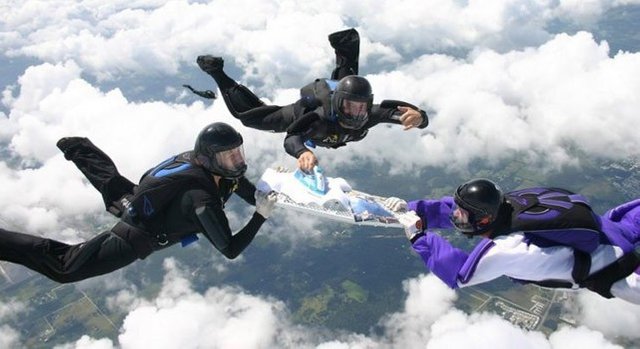 source
What do you think? Could you do that?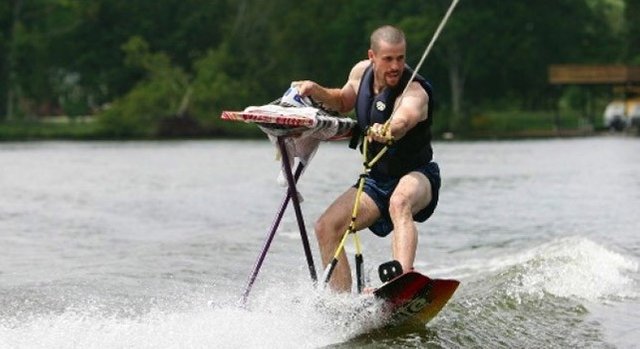 source
What about this? But be careful, you're not allowed to burn the fabric as judges are watching :)
Ok, seriously, some people have too much free time I believe.