Its getting tough at the top but James Parker is ahead by a whooping 20pts with another good week which cements his place at the top of the league. James must of been playing fantasy league for a long time as he is trailing ahead. The closest person near him is James Barnes with 152 points. In thirs place is Henri äär with another solid week. Allez Allez FC are in last place refusing to Allez Allez anywhere at the moment.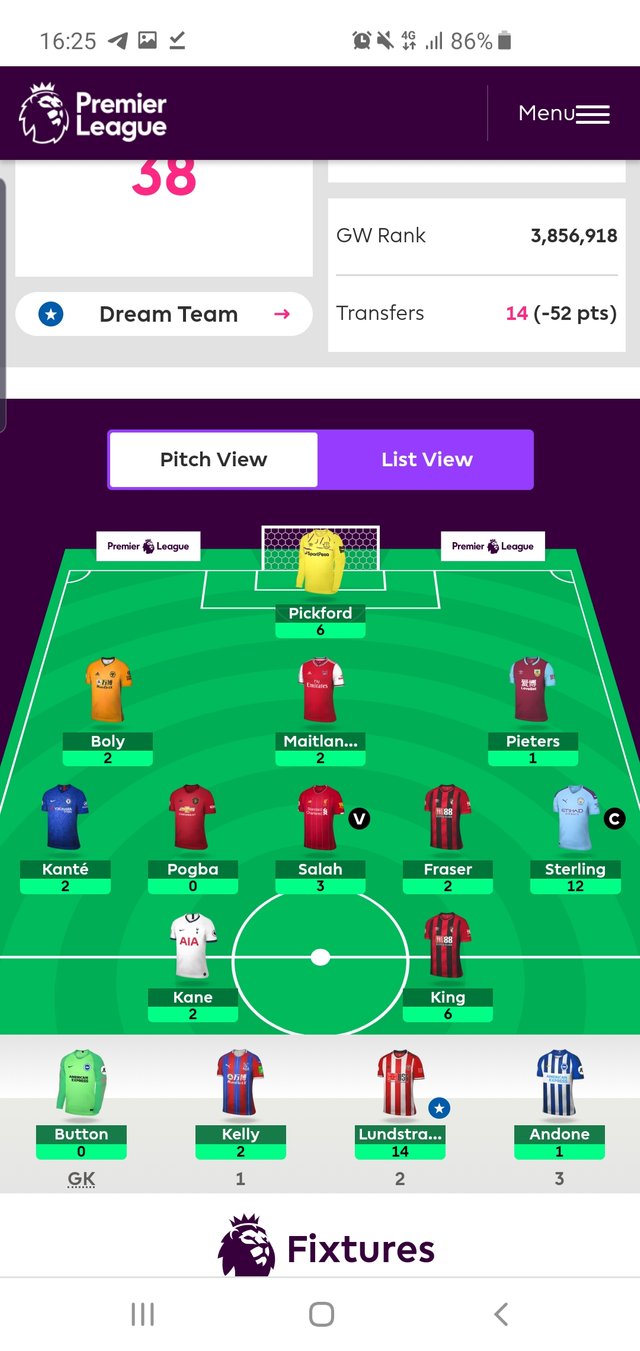 Pogba scoring a massive zero for missing that penalty against Wolves. But Allez Allez has been tinkering and making sure his team are the best he can be putting through 14 transfers last week. This cost him points so thats the reason his team hasn't taken off yet.
So it's still early days yet with some big games at the weekend. The big names have been performing such as Sterling, Salah and Kane. Lets see if this is still the case.
Newcastle have had a nightmare this season and they play Spurs at the weekend. Kane should be expecting some returns this weekend. Liverpool face Arsenal on Sunday which is the first real test for both teams. I have David Luiz at the back. Slightly nervous to say the least. City expect to knock 5 in against Bournemouth even though they are away from home. They had 30 shots on target to Spurs's 3 last week. Christ on a bike. Nothing can stop them this year with De Bruyne firing on all cylinders already.