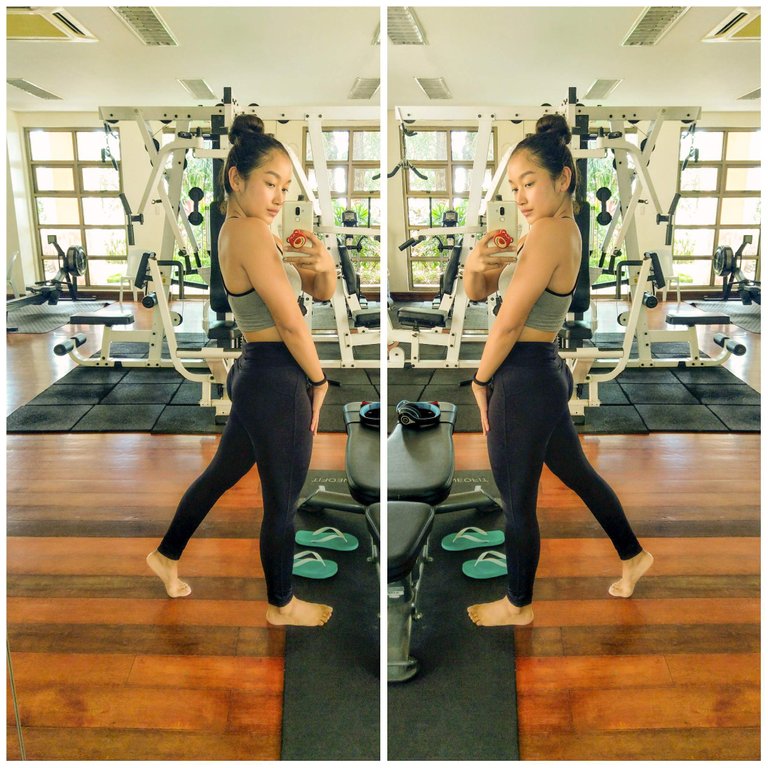 You probably noticed I wear almost the same gym clothes in my photos. I even got a comment the other day to wear a different outfit.
The downside of growing some muscles is that you'll gonna have to say goodbye to those gym outfits that are no longer comfortable.
My other gym pants had slightly ripped while I was squatting down last week. I got so worried I when I heard the stitches, I thought I was going to have a wardrobe malfunction, lol. So now am left with this one gym pants. 😂
What's funny is that, I have to take a shower with my gym clothes so I can wash and rinsed it while taking a shower, and hope that it will dry tomorrow. 😁
As long as it's still comfy to wear, I won't be buying new one, especially the good quality gym outfits is way too expensive.
What's your favorite fitness outfit brand?