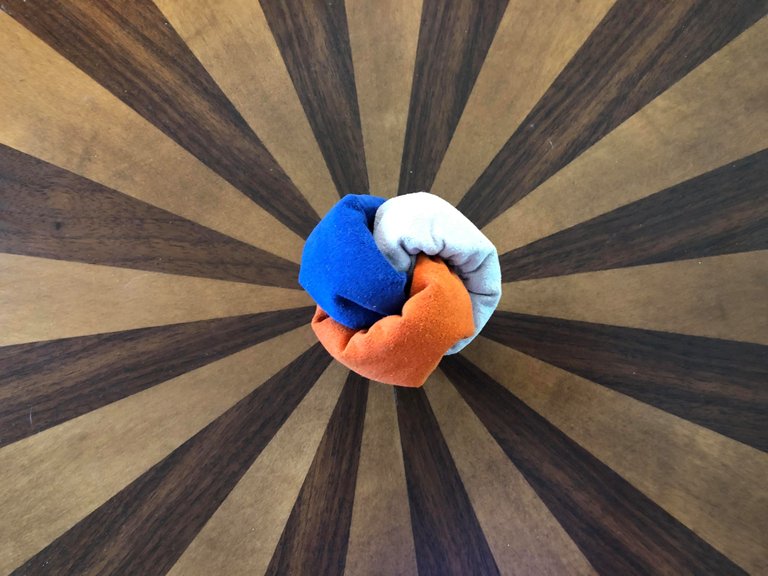 The Infinity is one of three bag designs I sold to Wham-O for mass production. It's probably the most unusual design that I've done and one that's not easy to make. With most bags, you stitch it inside-out, then turn it outside-out, fill, and tighten the strings. But with this bag you fill as you sew.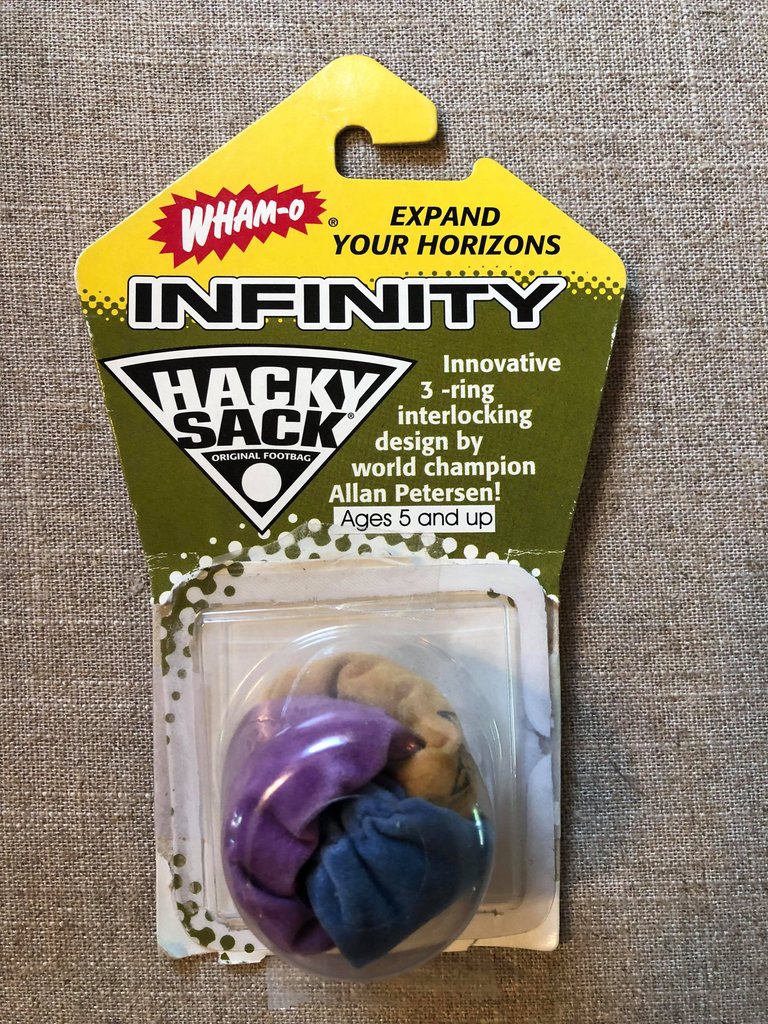 The bags are constructed of three interlocking rings. Each ring is one panel, sewn into a tube and each ring has its own, separate plastic fill. The sewing technique was so complicated that Wham-O sent me out to their factory in China to teach the staff how to make the bag.
I flew out to Hong Kong and from there drove into China. The factory was surrounded by a huge brick wall and the working environment was very strict. When I walked into a room of roughly 200 sewers, not one of them looked up to see this new person visiting the plant.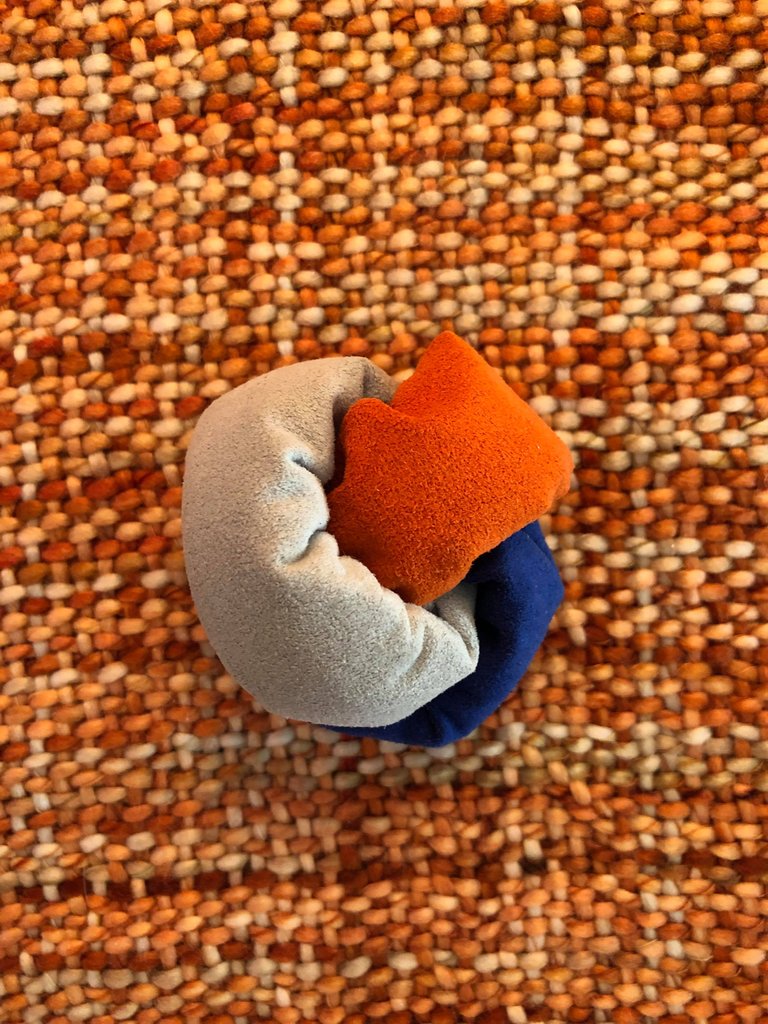 The larger orange, blue, and gray bag photographed here is one that I made. It looks brand new because, to be honest, I've never kicked with it. Admittedly, the Infinity is not a great kicking bag and it's ironic that this is one of the designs Wham-O purchased. The reason they liked this bag, though, was its unusual look and low number of panels -- just three. It's more of a collector's item than anything else.
(Sorry I'm a day late for NeedleworkMonday - yesterday got away from me with some extra work that had to be done. Didn't get any of my own curating done, either, but am back at it today!)

Thanks for reading! All images above are original photographs
taken by @hanedane or @geke and depict footbags designed
and sewn exclusively by Hane Dane Craft.
Please follow @hanedane
for more on the art & craft of footbag.