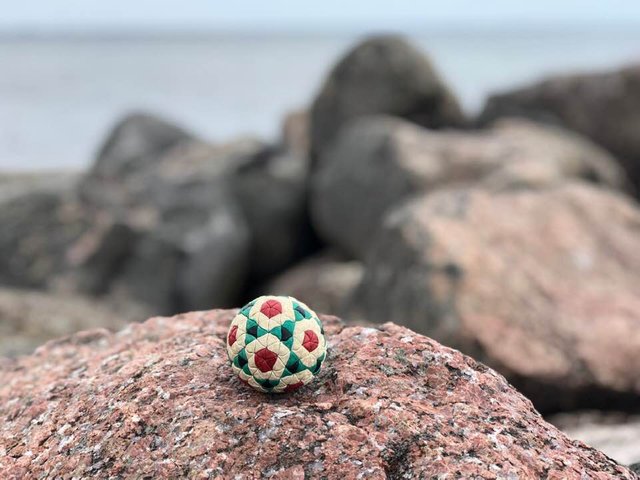 This 320 panel bag was sewn for me by my buddy, Kim Lind. I really like the colors he picked. The 320-panel design is a complex pattern of triangles, and Kim used the colors to highlight and create the various shapes of hexagons and larger triangles, which are made of individual smaller triangles.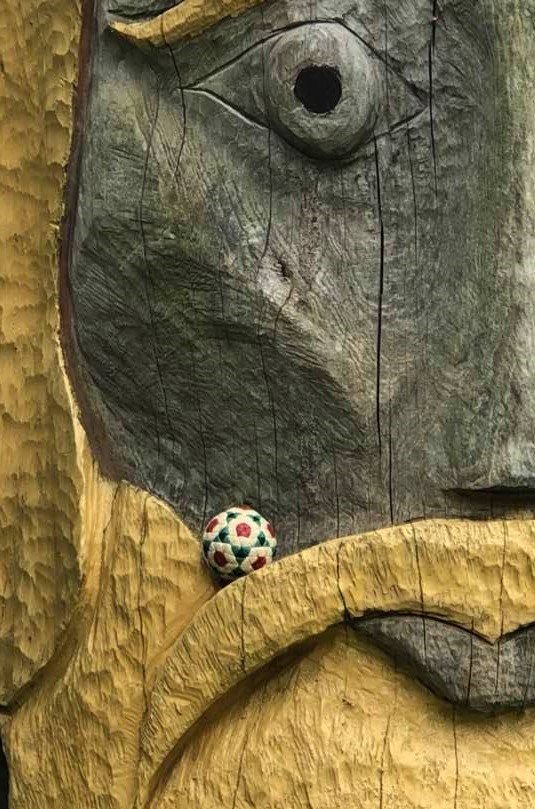 It's a good kicking bag for consecutive and could be used for net, but it's not pumped super hard.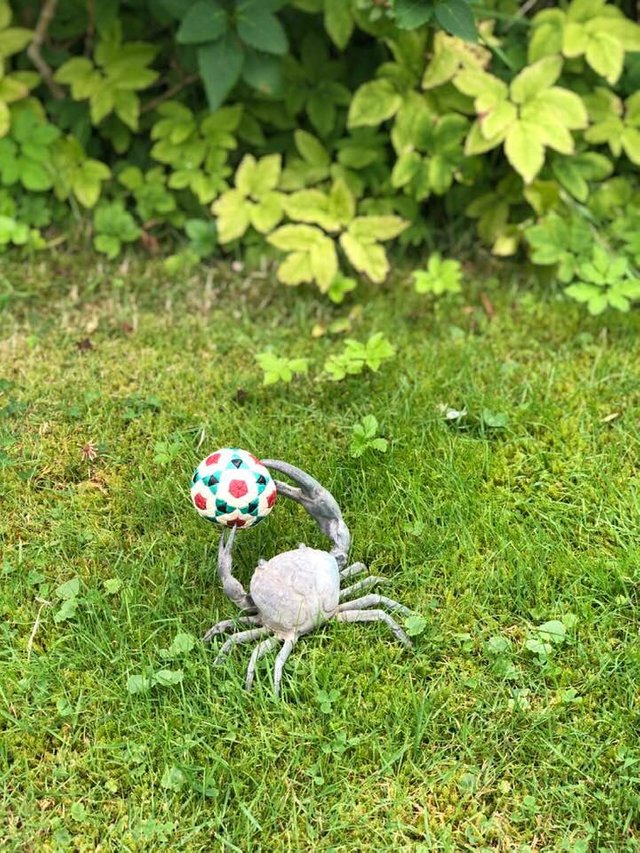 Thanks for reading! All images above are original photographs
taken by @hanedane or @geke and depict footbags designed
and sewn exclusively by Hane Dane Craft (except for today).
Please follow @hanedane
for more on the art & craft of footbag.