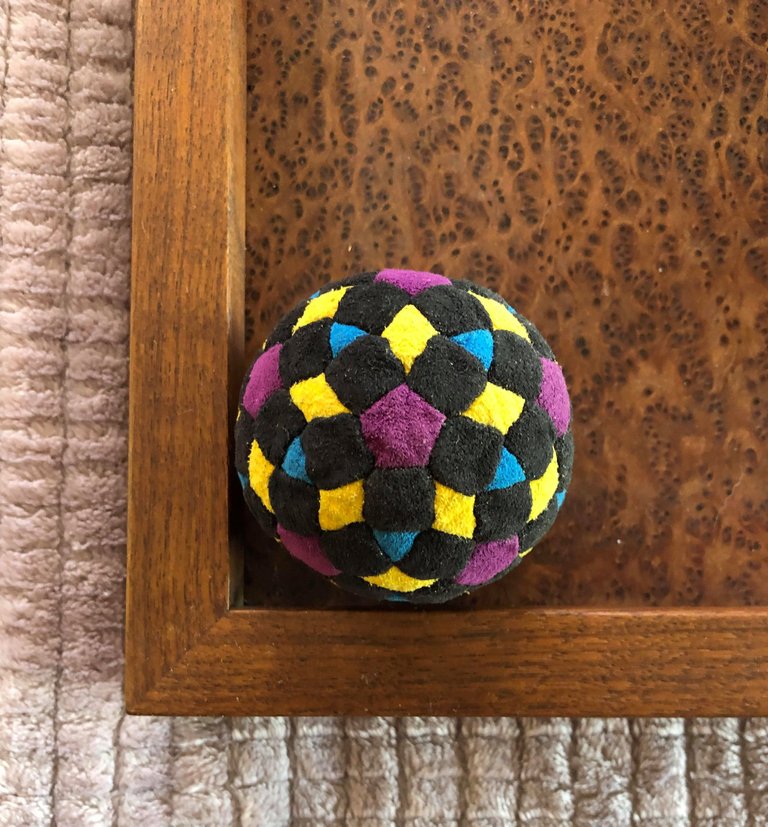 The Lotus is a 122-panel bag and one of the very few I've made with four shapes: pentagons, squares, diamonds, and triangles. When you're creating a sphere, the pentagon shape is key: that's what curves the fabric into a ball. Hexagons and squares sewn together won't make a sphere. Using only those shapes without a pentagon, you'll end up with a blanket.
The basic soccer ball uses 12 pentagons, as does this bag, but the filling between the pentagons here is a bit unusual. Compared to a soccer ball or even the 92-panel soccer design with triangles, the Lotus separates itself from the family of most other footbag designs.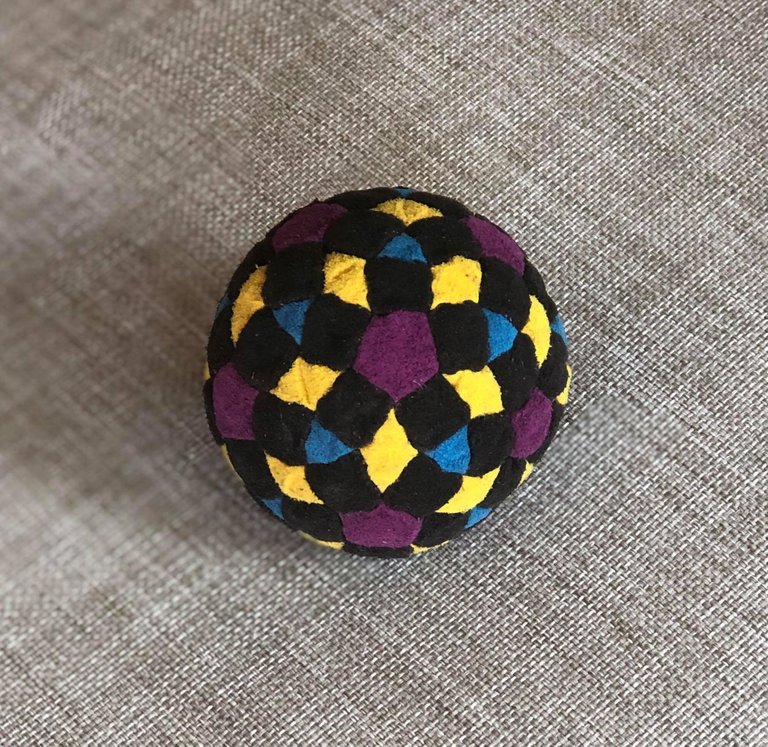 These four shapes together create a layered floral pattern that looks great with any color combination. In this bag, I really like how the yellow stands out against the black.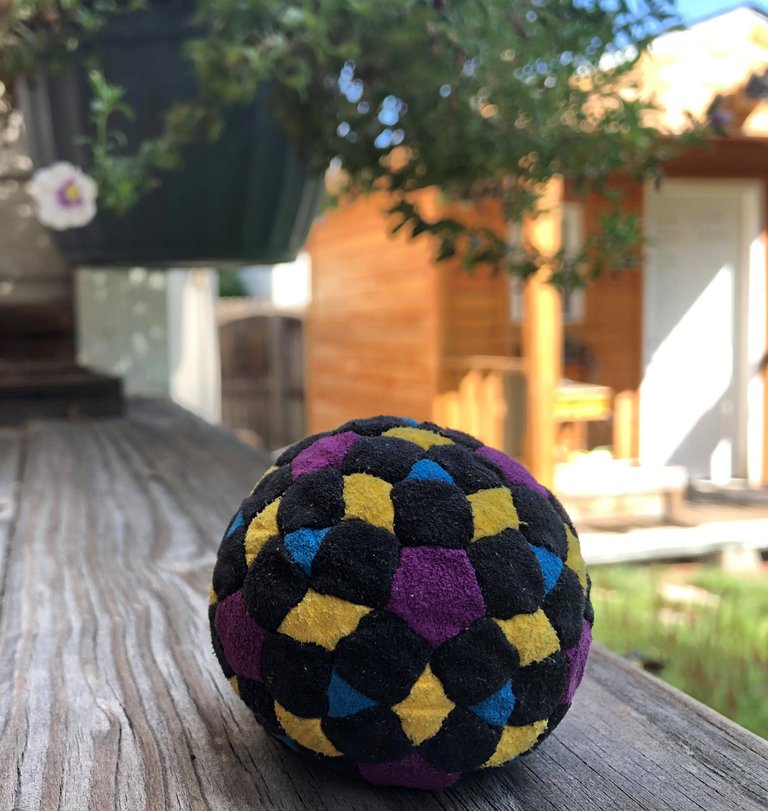 Kickingwise, it's a stiffer bag due to the number of panels. It won't conform to your shoe or perform as a great freestyle bag unless you use a heavier filler than the plastic granulate used here. You'll need some weight to break the bag's surface stiffness, so the fill would need to be sand, glass pellets, or bb's to make the Lotus into a great freestyle bag.

Thanks for reading! All images above are original photographs
taken by @hanedane or @geke and depict footbags designed
and sewn exclusively by Hane Dane Craft.
Please follow @hanedane
for more on the art & craft of footbag.