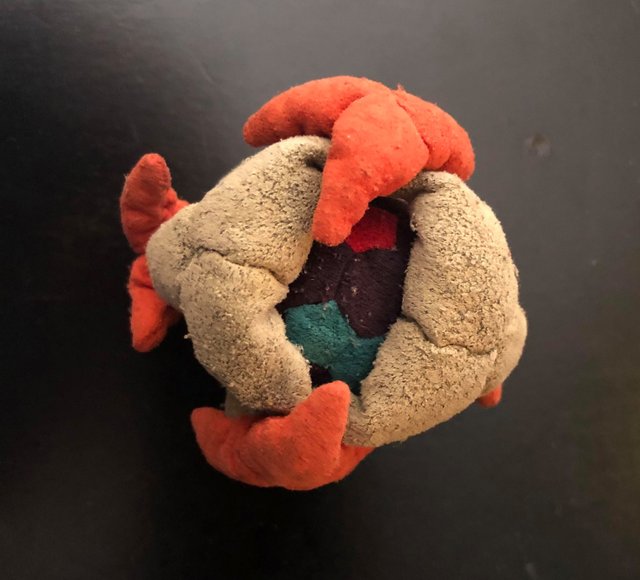 Of all the footbags I've made over the years (and I started sewing bags in the mid 1980s - about 35 years) I think the Ninja 300 looks the most futuristic and definitely separates itself from other footbags I've designed. It's two bags in one: the 24-panel outer shell of tan and orange three-point stars holds an inner 32-panel mini bag (a typical soccer ball design). This bag can be used together (one inside the other), or you can separate the two pieces to kick individually.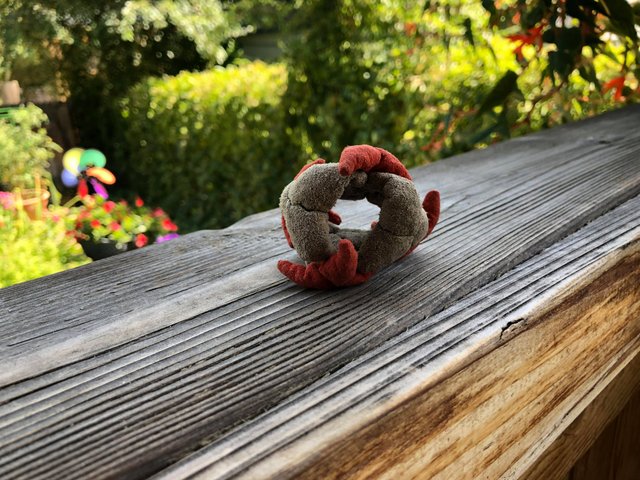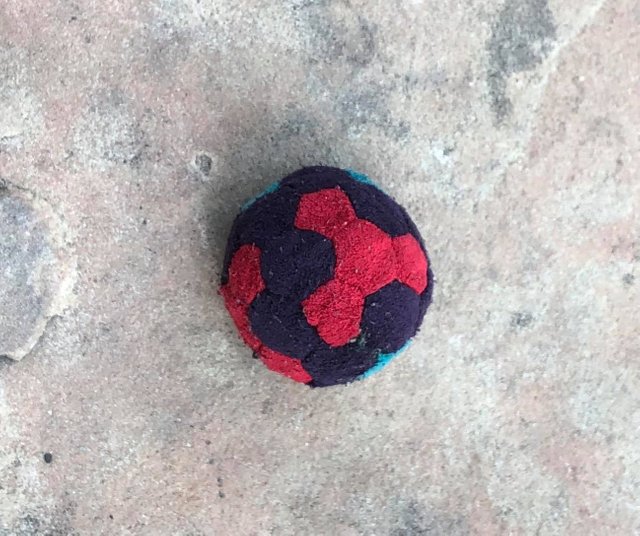 I've kicked with this bag, obviously, as it shows a little wear. With the right fill, it could be a good shred bag. The bag pictured contains plastic granular, but this design, filled with bb's or sand, would stall even better than it does now.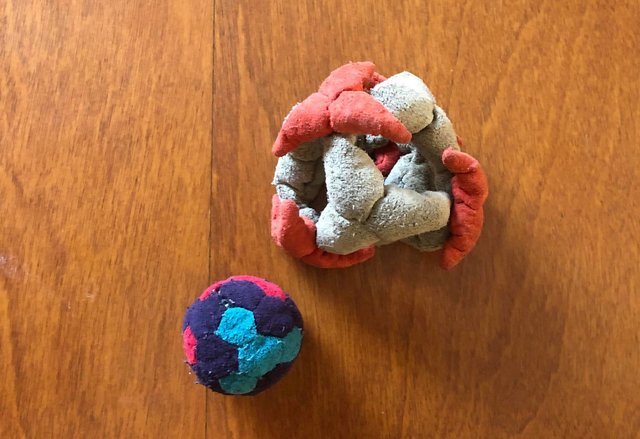 This bag is around 20 years old and although the design looks complicated, it's actually not too difficult to sew. Once you master making the tripod, you're halfway there. Each tripod is connected from the outside though, so it's important to hide those stitches.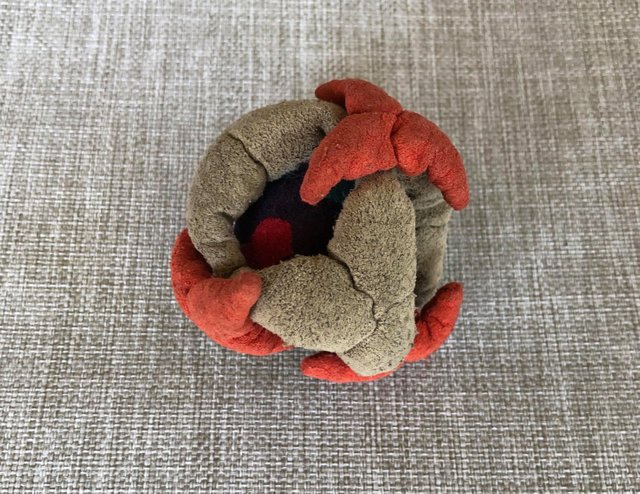 Thanks for reading! All images above are original photographs
taken by @hanedane or @geke and depict footbags designed
and sewn exclusively by Hane Dane Craft.
Please follow @hanedane
for more on the art & craft of footbag.