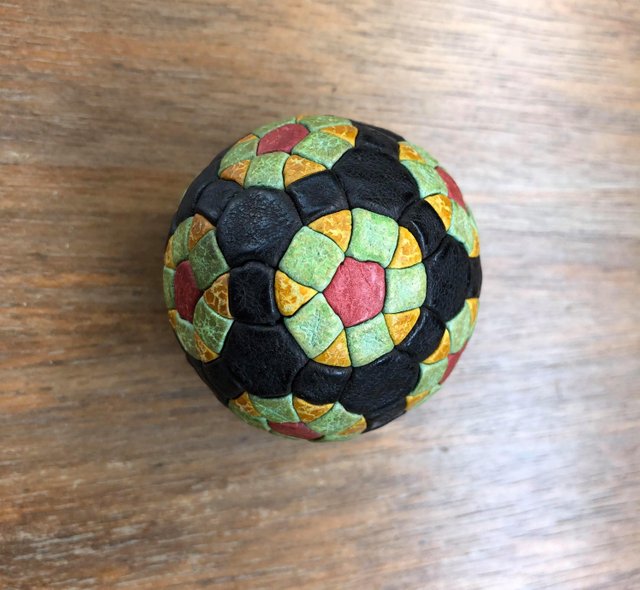 Above is the rasta version of a 182-panel footbag, made out of pigskin... which is pretty unusual these days, as most are made of ultrasuede. A 182-panel design incorporates triangles, squares, pentagons, and hexagons: a very unique and complex pattern in the construction of a sphere!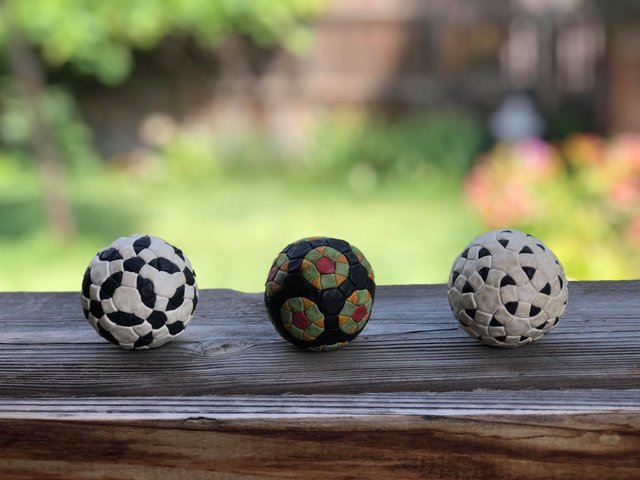 When sewing 182 panels, don't blink or you might overlook one of the tiny pieces. Obviously, cutting and sewing 182 separate pieces is time consuming and tedious. It took around 12 hours to sew. But besides the complex construction, this bag also required a unique sewing technique: only the corners are attached. There is no sewing down the length of any panel, which are only about a quarter of an inch long.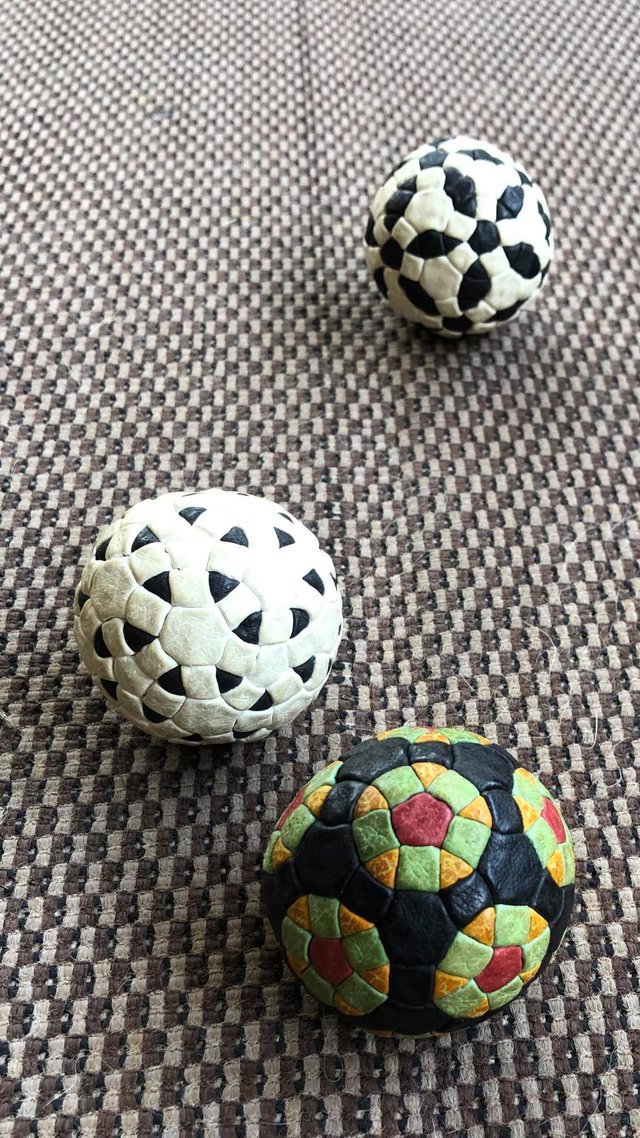 Depending on the colors used, you can achieve different visual effects on a 182-panel: the rasta version is a colorful pinwheel encased in black border, while the black and white versions can produce an overlapping, five-pointed starburst or an almost Celtic weave.
There's too much thread in these to make a super-soft bag, and the high number of bent-in panels create stiffness so these are only good for net, not freestyle.

Thanks for reading! All images above are original photographs
taken by @hanedane or @geke and depict footbags designed
and sewn exclusively by Hane Dane Craft.
Please follow @hanedane
for more on the art & craft of footbag.