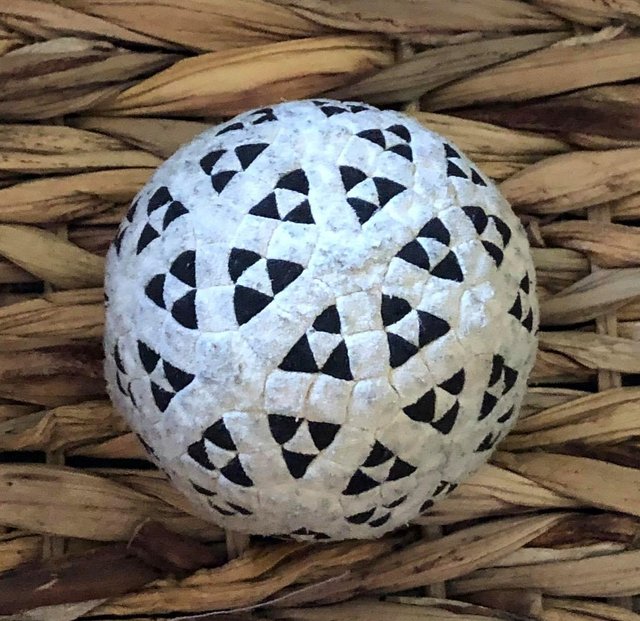 If Fahrenheit 451 is the temperature at which book pages burn, 452 is the number of panels to make a footbag hot during shredding! (Disclaimer: this bag isn't the best for freestyle... when I make an intricate bag like this, it's for love of design. Form over function when it comes to these unique footbags.)
The 452 is the most panels I've ever sewn, though a bag could be made with more. I just haven't made one (yet). Like the Don't-Blink-182, the sewing technique involves only attaching panels at the corners. Because of this, closing the bag becomes much more difficult. I had to use four or five needles at the same time to close this bag.
Also like the Don't-Blink-182, this 452-panel uses four geometric shapes: triangles, squares, pentagons, and hexagons. It's rare to have all four shapes in the construction of a sphere. But even with this high number of panels, there are still only 12 pentagons and 20 hexagons, just like a basic 32-panel soccer ball design.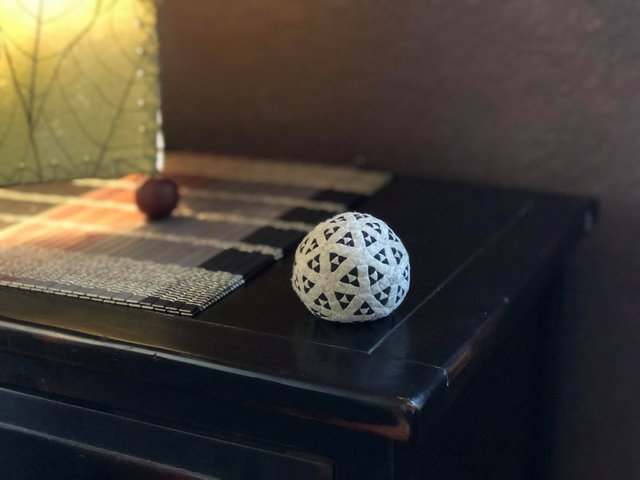 I would love to make another 452-panel but this time with colors. The white ultrasuede seemed to be very fragile. I haven't kicked this bag much, but the white fabric looks worn with little use. It took me about a five days, sewing 8 hours a day to complete. That includes cutting out all 452 panels, which had to be pretty accurate. Danish winters are great for sewing at this level of intricacy!
Based on my normal rate of pay in other work I do, I would have to price this bag at $2000. I have one old footbag buddy who might pre-order, but that's about it, so I probably won't be making another one any time soon. 😂

Thanks for reading! All images above are original photographs
taken by @hanedane or @geke and depict footbags designed
and sewn exclusively by Hane Dane Craft.
Please follow @hanedane
for more on the art & craft of footbag.