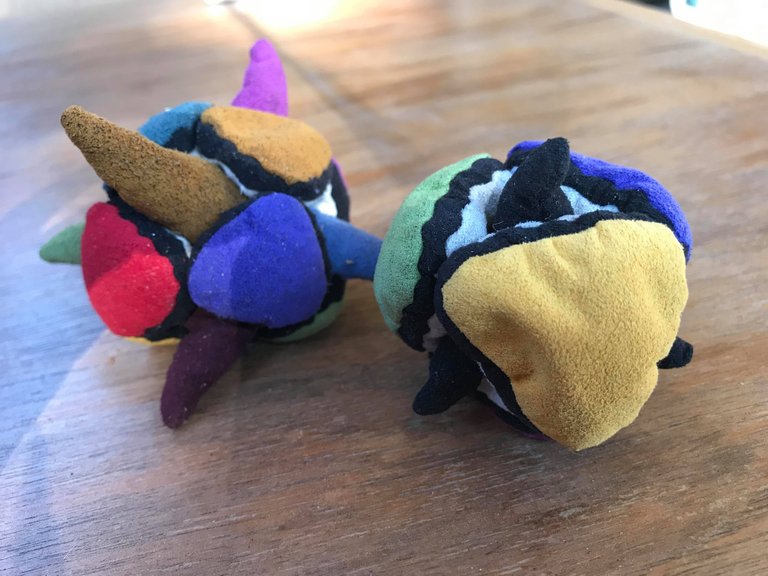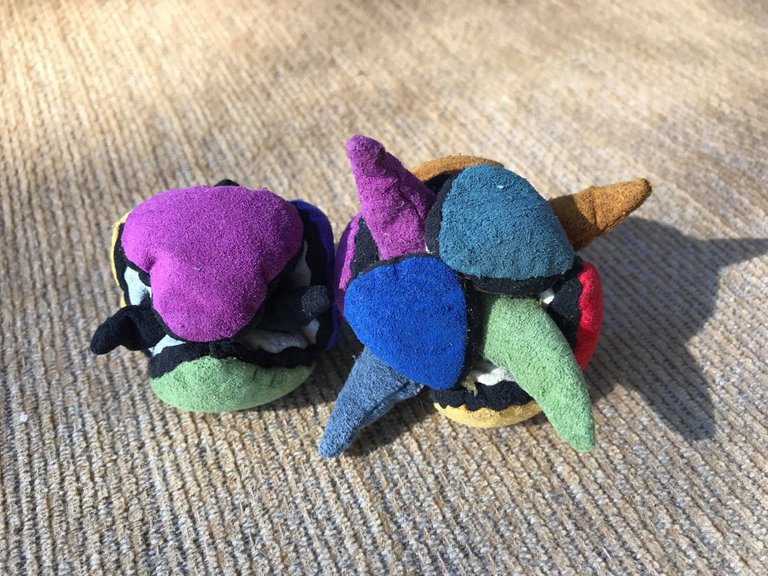 These Jester bags bring to mind the silly antics of clowns at court. The two bags share the same idea of cones encased in cushions. The larger Jester has six cones protruding between eight cushions; the smaller bag has four cones protruding through four cushions.

The Jesters possess a hidden depth being two bags in one, something I hadn't thought was even an option when I first began designing footbags. The pointy, cone-shaped inner can be removed from the outer cushion shell. It's definitely more fun than functional but both bags are very kickable, either separately or together.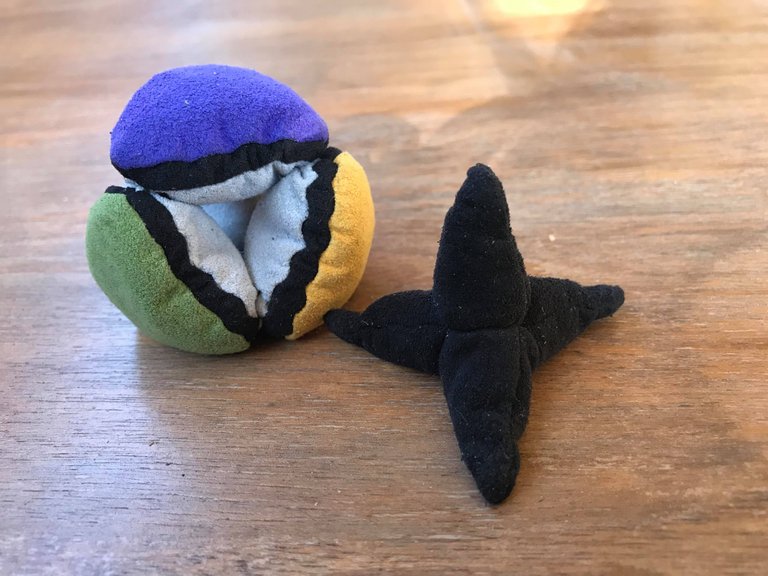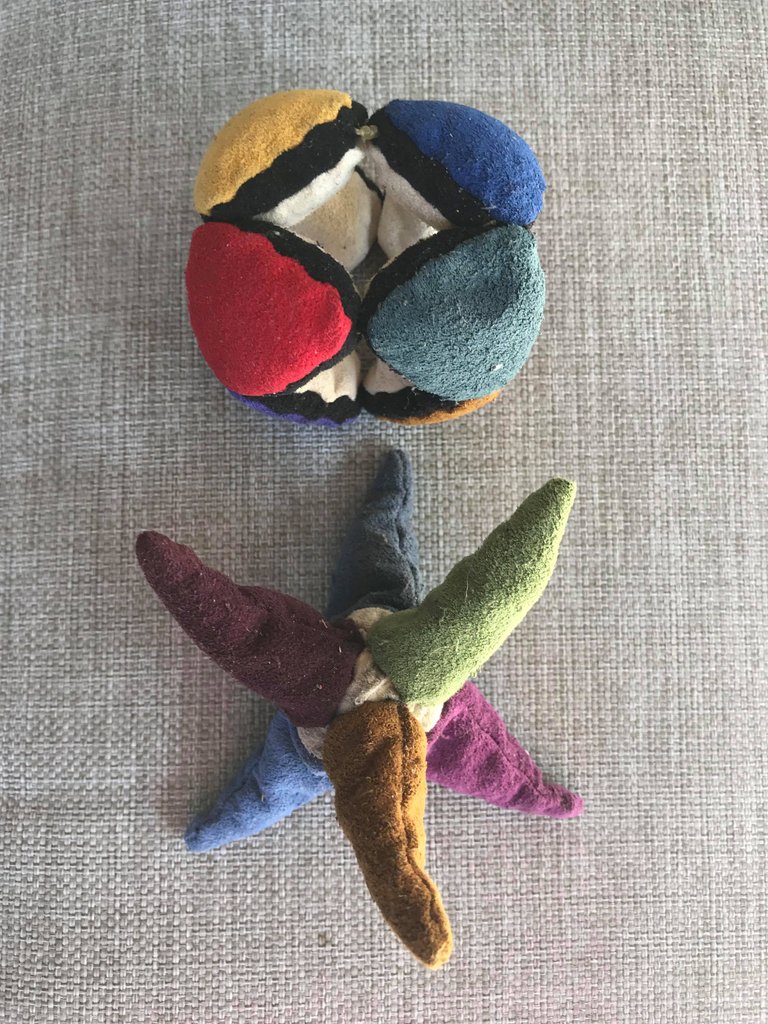 These bags are not easy to sew. No bag is particularly easy, but this design presents different challenges than a more straight-forward flat-panel bag. And because you sew bags inside-out, the Jester's cones get very bunched up during the sewing process. Before closing the bag, the cones then need to be punched outward when the bag is flipped.
Not easy, but definitely worth the time and effort to make!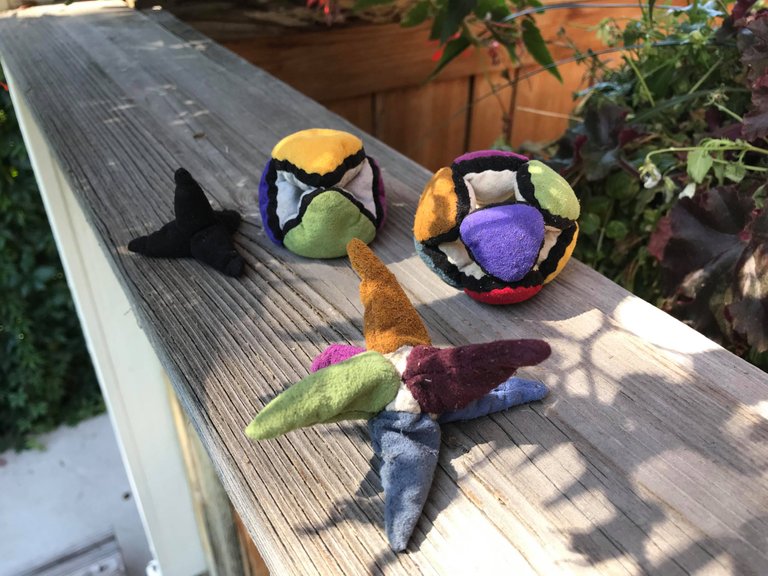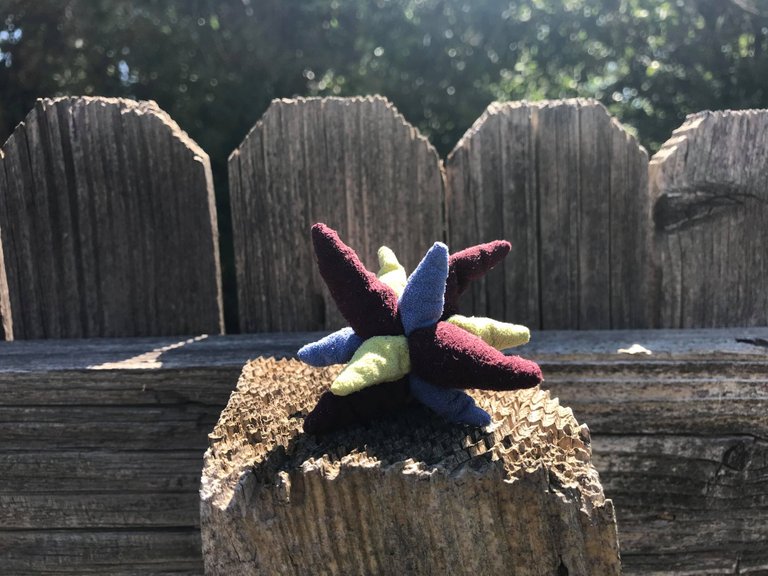 As long as we're on the subject of protruding cones, this Side Show Bob bag utilizes the same sewing technique but lacks the outer shell of cushions. All of these are pretty fun bags to kick!

Thanks for reading! All images above are original photographs
taken by @hanedane or @geke and depict footbags designed
and sewn exclusively by Hane Dane Craft.
Please follow @hanedane
for more on the art & craft of footbag.