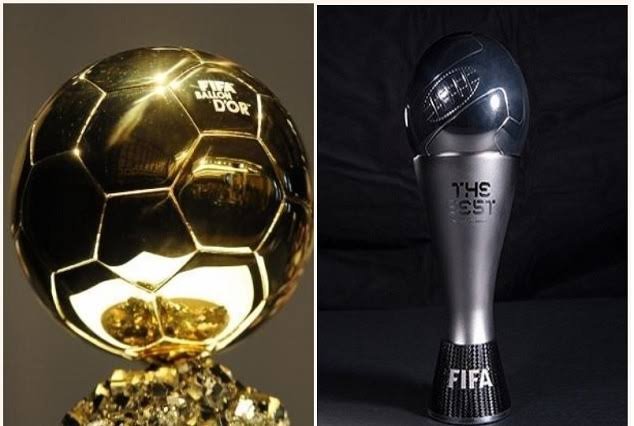 Image source
I'm sure a lot of people know they are different awards, but they really don't know who and what is behind both awards. There are lots of arguments on the number of awards Messi and Ronaldo won. I still had the same argument yesterday. Someone actually said the last award is the only FIFA award Messi won and others are Balon D'ors. That's totally false and it prompted my reason for making this post. Okay. Enough of why I'm writing this. I want to make this detail and interesting enough to make you understand what both awards entails.
There are many football awards - these aren't the only two, but they are the biggest. They are awards given to the best player in a year. Yes, you heard that right. A year not a season. The Balon D'or winner of 2006 won the award for the best player in that calender year not 2015/2016 season or 2016/2017 season. So which is bigger? Well, it's debatable. I will choose FIFA because it's a bigger body. FIFA is actually the highest governing body of football. So let's start with the FIFA award.
FIFA best player award
It's now known as The best FIFA men's player award. This change in name has made people miscount the number of times some people have actually won the award. A change in name doesn't render everything about the previous name useless. It's just a change in name. The English Premier League was once known as Premier League. Liverpool hasn't won any since the name changed, but it doesn't stop the fact that they've won the trophy. It's the same competition with the same rules. The only change is the name.
Before this recent change in name, it was known as FIFA world player of the year. The change in name was necessary because women and men don't compete for the same award. The fifa world player of the year in 2006 was Marta for women and it was Fabio Cannavaro for men. They had to change the name to include men and women to make the difference visible for everyone. A lot of people didn't know the world player of the year isn't just one man. You need to mention a woman, too. Right now, you can be asked to mention the FIFA men's player of the year and your answer will be direct.
The name was changed in 2016. Once again, it is still the same award with the previous ones. Hope you can see why a change in name was necessary? Let's move to the Balon D'or.
Balon D'or
This is a very respected award because it is one of the oldest in history. It is much older than FIFA. Balon D'or started in 1956 while FIFA awards started in 1991. That is thirty five years between them. It is an award presented by French football, but not to French teams alone. At first, they started by giving it to European players only, but changed in 1995 by including other continents. Ever since, players have fantasized winning the award. George Weah, an African became the first non European to win it and Delima Ronaldo followed suit. It became competitive when they included non European players. I'm not sure how the winners are decided here, but it's different from FlFA's. The organization and setting made the two award different but there was a time they merged it together. I guess this was what created the confusion between some fans. When was this?
The merging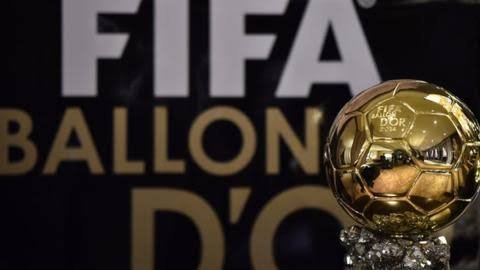 Image source
In 2010, FIFA and Balon D'or came together and it was known as FIFA Balon D'or. The award ran for six years and both went their separate ways after. Balon D'or reverted to its old name while FIFA changed from world player of the year to best men's and women's player of the year. Nevertheless, those that won the award during the merge won both the FIFA and Balon D'or award. They both recorded their awards as one each. Lionel Messi won it four times during the merge while Ronaldo won the remaining two.
---
You can check FIFA's list of past winners for men here and their past winners for women here.
Check Balon D'or's past winners here.
Also Balon D'or started awarding females last year and Ada Hegerberg is the first and only female to win it. There are nominees for this year and we shall know the winner soon. The female award is known as Ballon d'Or Féminin.
I hope I've been able to convince you enough. You can follow me and stay glued to my blog for more interesting facts, stories, sport writeups and reviews. I still remain @afolwalex, your number sport analyst.