Report reaching us recently is that Dani Ceballos would be leaving Real Madrid on loan possibly to Emirates as he is reported to be on his way to the Emirates to complete the loan move and I guess every fan of Real Madrid will take a deep breath and then smile.
The Spanish midfielder was part and parcel of Real Betis' great run in the Spanish league in 2016 in which they proved to be very difficult for the top teams and even won Real Madrid and Barcelona in one their league encounter. After that blistering and impressive season, Real Madrid wrestled the Spanish talented midfielder away from other top teams seeking his services.
Ever since his arrival, the talented midfielder has found minutes difficult to come by at the Bernabeu with the presence of Midfield legends and professionals in Luka Modric, Toni Kroos and Isco Alarcon depriving him of a first team shirt. The few times Dani Ceballos was offered a chance to play, he looked but a shadow of his Betis self and as time passed, it became obvious the Spaniard is losing confidence and himself needed change. He wanted a team in which he would find first team shirt and show his worth.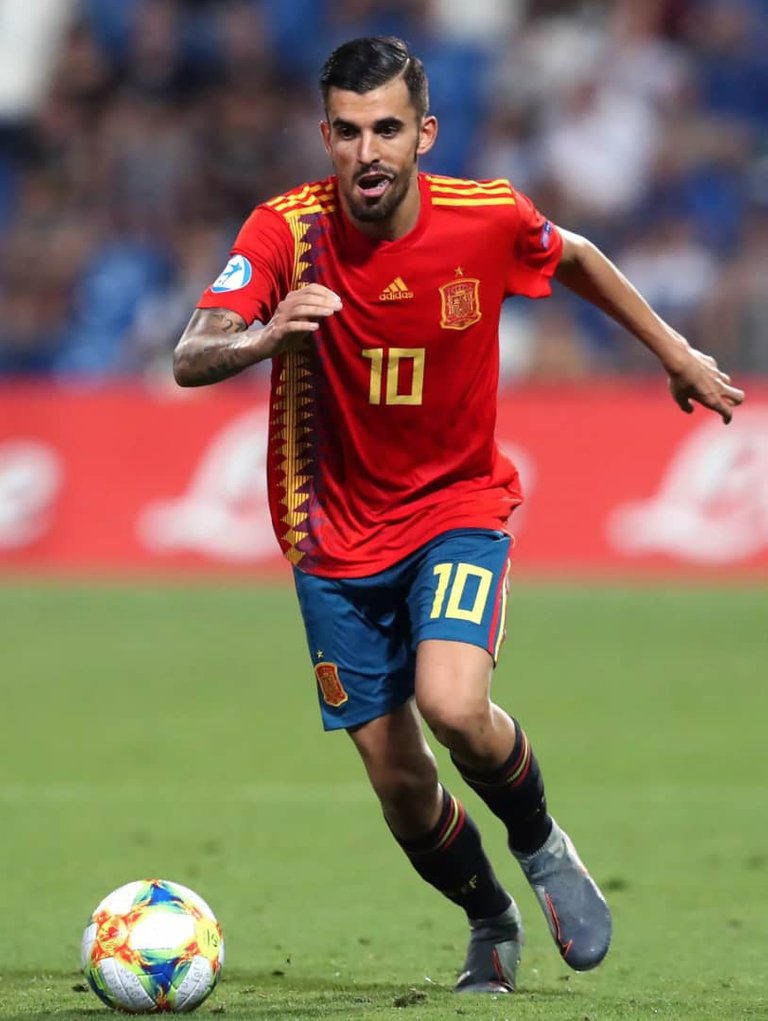 Source
There is no doubt that trusting a player with consecutive starts gives that particular player rare motivation and it also gives you the coach the opportunity to detect areas in which the player needs to improve but Ceballos' main position seemed to be very much occupied at the Bernabeu and it only deems fit that he finds playing time elsewhere.
Spain's Under 21 participated in a World Cup tournament and Dani was among the first team. By the end of the competition the midfielder was on everyone's lips as he led Spain to lifting the trophy and produced amazing displays which won him best player of the tournament award.
Dani Ceballos was keen to prove his worth and show Real Madrid that he has still got what it takes to be a great player for the team and his age all the more attracting it is only natural that Real Madrid applied the "common sense" knowledge and will only be sending him on loan while other midfielders standing in his way ages and needs more rest.
Like I once stated in one of my episodes of Dani, Arsenal seems to be his next destination and there couldn't be a better club for the youngster. Arsene Wenger might have been the more preferable coach handling him at the Emirates but there is no cause for Alarm, Dani only needs trust and playing time and he will certainly get hands clapping.
THANKS FOR READING