In one of my previous articles on football, I made a reference on one of the deadly situations a football player would wish he/she never find themselves in and that is getting injured. Some injuries go as far as ending a player's career, some go as far as affecting them badly, psychologically or physically that they find it difficult to recover from it.
For Marco Asensio right now, he would wish he could turn back the hands of time and prevent an injury that has apparently ended his season before it even started. Against Arsenal early today, 15 minutes into the second half, the attacker injured his knee and after diagnosis has been taken and released, it was reported he was involved in an ACL Injury, one of the most deadliest of injuries.
I am not a medical practitioner or one who knows much about injuries but we are meant to understand that such injuries to the knee takes very long to recover and how long we are talking about for Marco is six to nine months and that is towards the end of the coming season.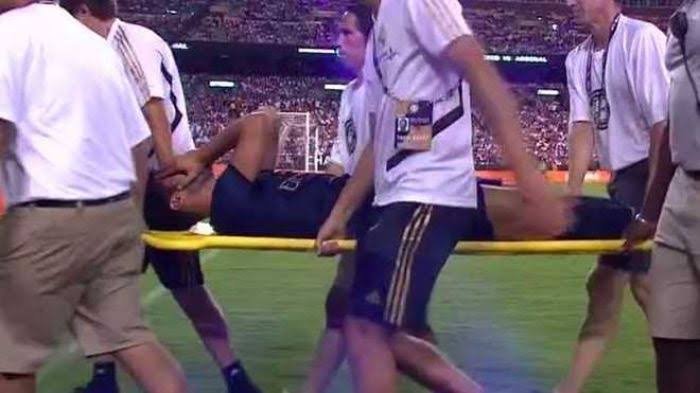 Source
Our special prayers is pouring out for the versatile and talented Spaniard with a rocket of a left foot who is likely to have worked himself too hard in other to find a spot in the very sweetly difficult situation of the current Real Madrid squad. His position is currently competed for by six extra and experienced legs, mostly more experienced and Marco will have to stretch himself so hard to the extent of doing the impossible in other to prove to coach Zinedine Zidane that he is worthy of a starting spot and this might be the reason the Spaniard is going to have to rather spend the coming season on the treatment table rather than the pitch like he apparently envisioned. I am getting emotional already and guess I am going to stop here.
THANKS FOR READING