After reading this piece, I beg you to please take a moment and go through the profile of the Portuguese Tactician on Wiki if you are dearth in knowledge of who he really is.
It is only a hater or an ignorant fellow that will counter words comparing Jose Mourinho with the very elite coaches that was and still is. The Portuguese coach is currently out of the coaching business after being sacked from Manchester United in 2018 with series of disappointing displays by his players and apparent fall out with his major stars. This major "falling out with major stars" is also the reason he was sacked in his previous team Chelsea before heading to Manchester United.
Set aside Mourinho's flaws, it is without doubt that the Portuguese coach deserves to stand with the very best in the business, any day, anytime, anywhere with his tactical brilliance and ability to "ginger" his players into giving their all and producing a very blistering performance.
The journey to greatness as a coach for Mourinho started in Portugal as he took FC Porto to their first ever Uefa Champions League title in 2004. Next he was recruited by Chelsea and conquered England with them up until Inter Milan recruited him. With Inter he won another Uefa Champions League with a very impressive run up to the final as he tactically halted Barcelona's progress to the final with a 3-2 aggregate win.
Mourinho next found himself within the walls of Spain's capital, Real Madrid. Before his arrival, Real Madrid has been booted out of the Uefa Champions League in the knockout stages or the quarter final since they last won it 8 years ago. With Mourinho's recruitment came a change in fortune for the whites as they got past that stage and to the semi final only to feel hard done by a solid and effective Bayern Munich team in penalties.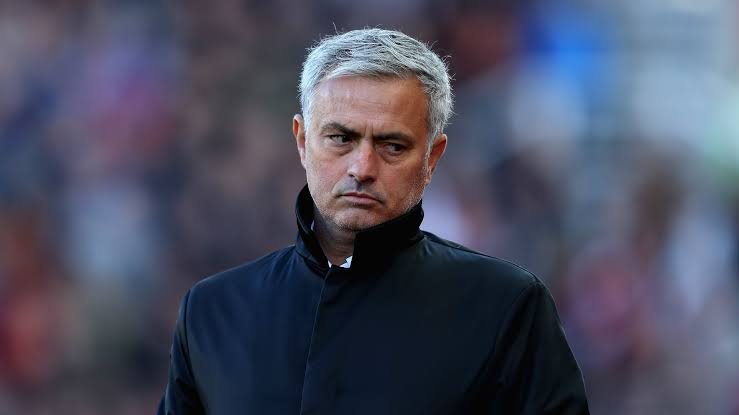 Source
Mourinho played two more seasons with Real and got to the semi finals of the Uefa Champions League in each of those three seasons he coached the club. He also won a league title and two league cups for the club before his personality got the better of him once again. I love to analyze Mourinho's coaching career mainly with his stint at Real Madrid because that is where he did a very great and exciting job. He met Real Madrid a weak team and left them a fearless one but rather one which should be feared. Mourinho is to be thanked largely for Real Madrid winning 4 Uefa Champions League in five years because he made them competitive again.
At Real Madrid, Mourinho had the luxury of coaching superstar Cristiano Ronaldo, a player he caught more of a dribbler and not much of a goal scorer and turned him into a goal poacher and less of a dribbler. Mourinho also helped build Angel Di Maria and Mesut Ozil, players who continued at the top flight despite his departure.
Mourinho is just one man that fails to acknowledge the fact that coaching is not all about having just tactical ability. Man management is also very much a part of it and if Mourinho knows very much how to handle players' ego, he very much would be considered the greatest coach of all time today and his current stint outside football has left many of us hoping the Portuguese coach is working on his flaws.
THANKS FOR READING