Unai Emery lost this one

A friendly International Champions Cup played at FedExField, originally Jack Kent Cooke Stadium in USA.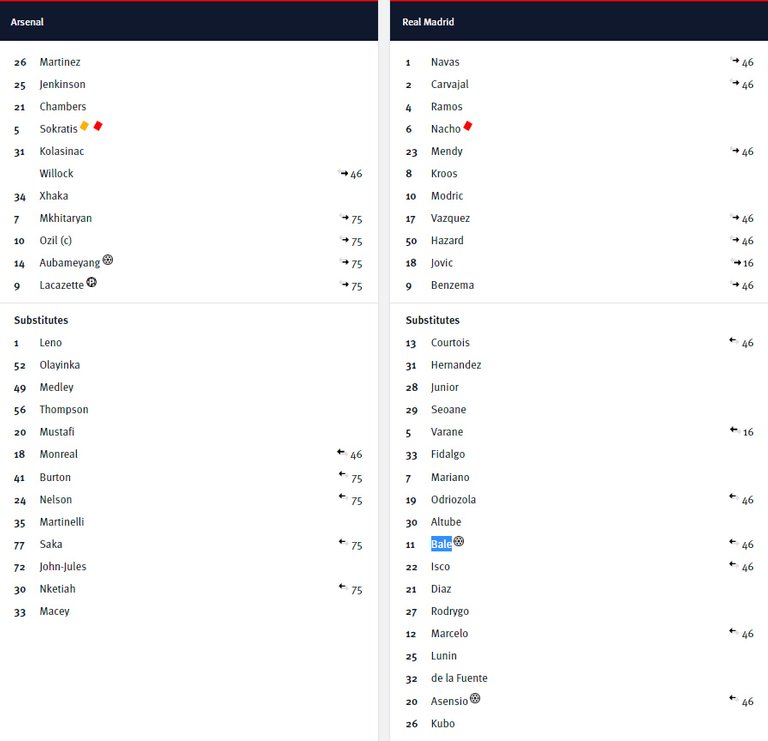 A game started nicely for Arsenal. Lacazettes early (10 minute) goal from a penalty, and a red card from Nacho for handball on a goal line. Great team play 14 minutes later for a nice goal by Aubameyang.
After that a bit of compensation by the referee, and two soft yellow cards for Sokratis in few minutes. So end of the half finished 10 vs 10.
Nice first half, as expected with Real playing a man short for almost 30 minutes. Nothing was forecasting that the second half will look as it did. Except the line up at the start of it.
How Unai Emery lost this one?
When your back 4 are Jenkinson, Chambers, Monreal and Kolasinac, and you can't do nothing about it, because it is all you have, why the fuck do you play with a midfield of Ozil, Xhaka and Mkhitaryan. It is a friendly, you have all the substitutions that you want, and you leave your nonexisting defence to be covered by Ozil, Xhaka and Mkhitaryan?
I don't really want to play defence and cover people Ozil. Marcelo humiliated him on several occasions and after that well he was kinda there.
Mkhitaryan. The man is just lost in space. I can't wait to see the stats, because i am not sure did he played. Even in the first half when everything looked decent.
Xhaka, well Xhaka (also he missed the penalty, well he kinda passed the ball to Courtois.
And Unai left them until 75 minute. And in that time Arsenal hardly passed the center.
After that youngsters came in and they had a decent game. Nketiah made few great runs, but Courtois won the one on one and just minutes after he made a great movement to get to the ball but missed a header from close range.
Asensio got what it looks like a serious injury (not sure what happened), so Bale might be staying at Real Madrid. He had a good game, scored a goal, but his penalty shot was, well as good as Xhakas.
It is evident that Arsenal needs a CB, and they played with what they had, but what was Emery trying to do in the second half is a mystery.
It could be a lot of misery in the upcoming season for Arsenal's fans.