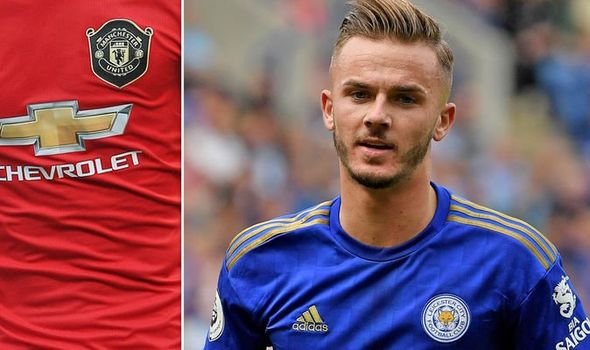 source
Something tells me Pogba could be leaving and isn't injured as what has been reported. United are looking for a creative player like Maddison and showing desperation by adding another player to the deal.
Times have definitely changed in the football world. I was reading an article about the possibility of James Maddison being sold to Manchester United from Leicester City. Ten years ago that would probably have been good business for Leicester but I am not so sure these days. United are offering Jesse Lingard as a sweetener as part of the deal, but he has been an average player and shouldn't be playing for United. Maddison is much better than Lingard so in theory you have just weakened your team if you accept the deal.
Leicester are second on the table well ahead of United. The $50 million that is being offered for him is not a great deal for a number of reasons. Firstly Brendan Rodgers is building something special at Leicester and you don't sell players who are part of that process. If Leicester can hold onto their position or remain in the top 4 which is highly likely then they are looking at $100 Million plus with all the payments at the end of the season.
They then have the Champions League next season which is another huge money spinner for the club. Rather keep the player and add to the squad than help strengthen another team who could possibly try and catch you over the coming months. Doing that would be just dumb unless they have another player in mind who they really want to purchase.
I say 10 years ago as Leicester were never challenging for Premiership honours and were a mid table team at best. Most of the Premiership players at that time were hoping to attract clubs like Manchester United for a whopping pay day. Most of the clubs today are owned by very wealthy syndicates or individuals who are there to win silverware. There are very few clubs whose aim is just to survive another season.
Staying in the Premiership is key and the higher up you are in the table the more money you make from all the add ons. Finishing in the top 4 however is where the earning changes drastically. I did an article about Champions League earnings a few months ago where every game guarantees you over $2 Million and that increases once you make the knockout stages. Liverpool made nearly $200 Million with their campaign last year excluding the Club World Cup which netted them close to $4 Million for 2 games.
Leicester sold Harry Maguire to United at the beginning of the season for around $80 Million which was good business as they definitely overpaid for him in my opinion. They have apparently considering offering $45 Million for Maddison which is fairly decent but not outrageous. Leicester don't need the money and should hold on to what they have. Maddison is a creative player who does things with a football that others can't all do. He is key to Leicester opening up defences and setting Jamie Vardy up for his goals.
The last time Leicester did well in the league by winning it they sold Kante to Chelsea and Mahrez to Manchester City. These were players they should have kept as who knows by keeping the title winning team together they could have challenged for the title again. United are desperate and I would leave them hanging as by not helping them Leicester are helping themselves.