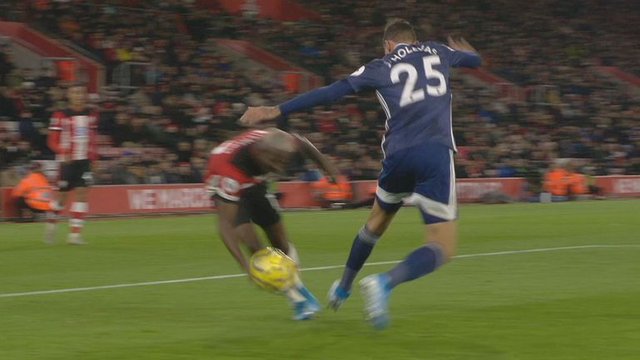 source
Bungling idiots controlling this technology should be joining the circus.
Not exactly something you want to hear from VAR officials after a game yo have just lost. This was the case last night with the game between the two bottom sides in the English Premiership. Southampton were playing Watford and won by 2 goals to 1. The goal that should of been disallowed was the equaliser and who says Southampton would have won if it was disallowed.
Teams play very differently when they are behind or in the lead as circumstances do change. The VAR officials said they didn't want to slow the game down which is just total bull. Getting the right result is what counts and they must be more professional and act quicker. It doesn't take much by having an extra 2 monitors that are delayed at intervals of 15 seconds each to be able to spot any issues.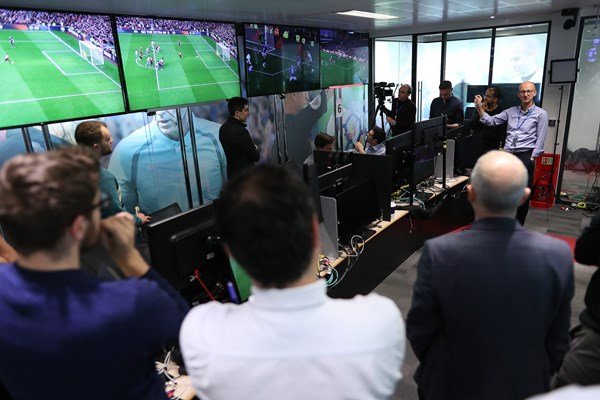 source
Mike Reilly is in charge of this and should have been fired already.
Maybe the people sitting at home have more brain cells and organisational skills than the ones running this circus. Once they had checked that there had been a handball it was just too late to go back. The problem being was that the handball was missed in the build up to the goal. This is there only job ad they can't even get this right.
Watford could have quite easily have won this game if that goal had been disallowed as the whole game changes. At worst they cost Watford 1 point and may have cost the Watford manager his job. This result may have saved the Southampton managers job as well but I can guarantee you the VAR person or persons checking will still have a job next week.
VAR was bought into football to get the right decision and they still can't get it right. How important will these points be when we get to the end of the season. One or two points could cost a club their position in the Premiership costing the club 100's of Millions in lost revenue. This is big business and the FA need to get an independent company to run it for them.
I could think of nothing more fun sitting back and watching football and getting paid a whack for it. It doesn't take a genius to do this ,it just needs decent staff who know what they are doing and have a passion for the job. What it shows right now they are not confident in stopping the game to double check something as they have been embarrassed too many times already.
What I don't understand is when something is so clear and obvious they still take minutes checking themselves. Surely running it through in slow motion once is enough to see what you need to see and to make the right call. Rugby decisions can literally take 20 seconds to check and to decide whereas football they are still running through the play 3 minutes later. I think they are watching on one monitor and that is where the problem lies as it needs multiple monitors to speed up the process.