Lionel Messi, who had already been sanctioned for the expulsion against Chile, now has a new sanction for the words he had against Conmebol, as he tried to corrupt the entity.  
The sanction was a date without play and $1500, although it was only for the red card. Now, he faces a slightly stronger penalty, but he would not convince.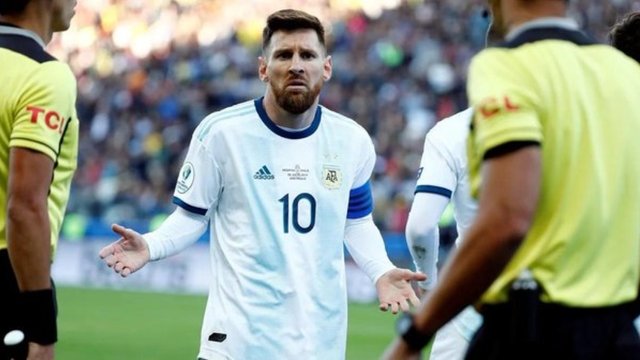 The sanction, official for Conmebol, gave three months without playing with the Argentine National Team and a fine of 50 thousand dollars for his words. 
However, only friendly would be lost, as the important matches and matches of the Albiceleste begin the other year.  The Argentine cannot be with the Albiceleste for three months after trying to corrupt Conmebol, which finally published the sanction. Friendly and dates FIFA will miss the Argentine, but they will only be friendly. Copa América and Qualifiers begin in 2020.