Liverpool misfortune continued yesterday as they were handed a 0-1 defeat at Home by Burnley. The defeat sees them bring an end to there 68 games unbeaten run at Anfield.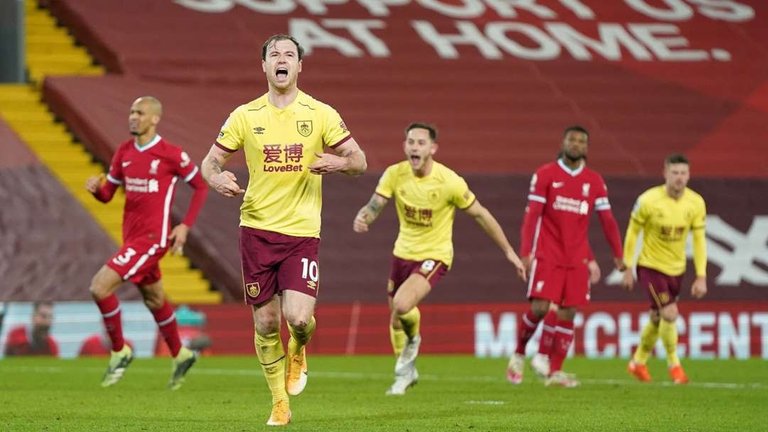 Image Source
Burnley side wrecked havoc against Liverpool through a 83 minutes penalty strike by Barnes to put an end Liverpool invincibility at Anfield for the past 3 years.
Liverpool last home defeat came in April 2017. Such a long time. The defeat was a devastating blow to both Liverpool players and the fans ( I hope they recover soon)
Burnley victory against Liverpool now pushes them 7points ahead of the relegation zone to 16th on the EPL table.