Chelsea football club are two times uefa champions after seeing off fellow English team Manchester City 1-0 in Porto.
Coming into the match, City were favourites following their impressive run into the final but they faced a great obstacle in Chelsea who stopped them from clinching the trophy.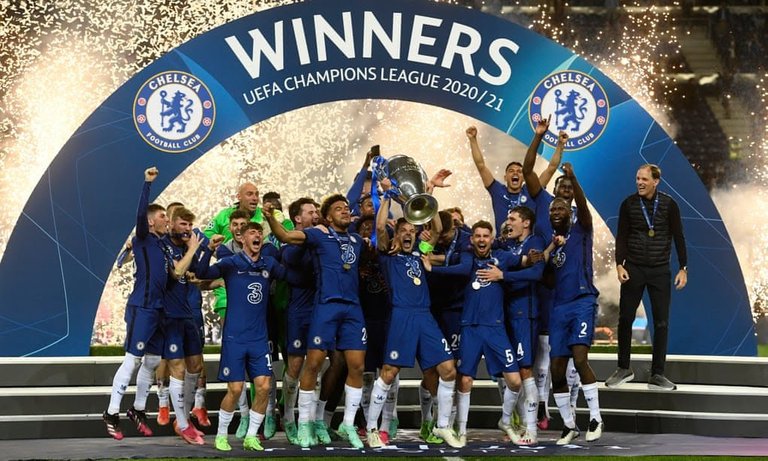 image source
Tuchel team altered the array of the play as Guardiola's City as they stopped their flow leaving citizens to register just one shot on target in the entire 90 minutes.
Kai Havertz goal in the 1st proved to be the difference between both sides. Also, man of the match Ngolo Kante, he was a beast on the night as held the midfield tight.
It was an emotional night with tears, joy and laughter but I believe the better team win.
Great victory for tuchel and his boys. Congratulations Chelsea, the new champions of Europe