Today while having breakfast, I had a great idea to make the Sports Talk Bar server more dynamic.
Append a new channel, called #predictions-contest...!
What is this new channel about?
It is where you can develop your predictions about the results of a particular sport match / tournament.
The user who correctly publishes the result of the team or character winner of the match, will obtain a maximum curation from us and some of our kind users who live here. However, I anticipate that we will then offer prizes in Steem or SBD.
How will I know what to write my prediction?
What characteristics do I have to meet to receive the maximum up vote? Easy ... I will place in the respective channel on which event you should predict the result.
Then:
Write a comment. Where you indicate:

The winner of the event / sports tournament.

Justify your prediction. Nothing complicated, but concentrated!

Challenge two (2) more friends to join this activity.

Only one entry allowed per user.

Leave your participation in a comment to this publication, then the Sports Talk Social team will go to check the respective comments to each participant.
If you wish, you can give a resteem and upvote to this post; In addition to a comment expressing:
what do you think of the initiative?.
We would definitely be grateful to you, because your opinions are very important...!
---
---
Now, let's describe what prediction we will start today: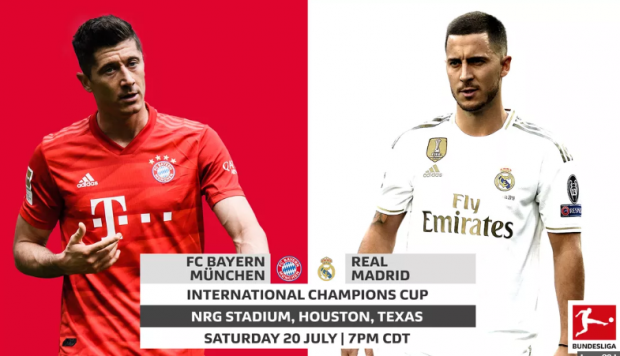 Currently, an encounter that will surely have many in mind, is the International Champions Cup. Where will Bayern Munich vs Real Madrid play.
This is a pre-season match, however it is worth heating the predictions of the outcome of this meeting of historic clubs.
Bayern Munich has the team somewhat disarmed thanks to the marches of Frank Ribéry, Arjen Robben and James Rodríguez. In this pre-season they proved to be far from their great level, since they started with a 1-1 draw against Kaiserslautem; besides one of losing in this same cup against Arsenal.

Real Madrid, on the other hand, arrives with a renewed team with new figures such as Hazard, Militao, Jovic, Mendy, and Rodrygo. Although for Real Madrid this will be his first pre-season match, so Zidane should put together a good formation for the presentation match.
---
Now, after that micro summary of perspective: Develop your prediction, Who Will Win? bid to earn a maximum up vote.
Without further ado, I say goodbye. Good luck and welcome..! We look forward to your entry.