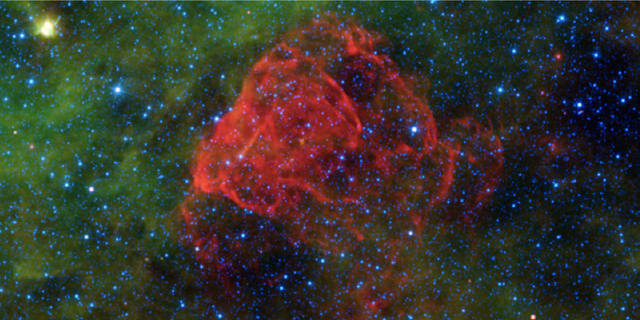 You could really dig in on the facts and stats of this match if you were that way inclined. For example, prior to this game, Red Star had never lost at home to English opposition in European competition with their list of scalps including last year's eventual winners Liverpool who were bested 2-0 in Belgrade exactly 12months ago.
If that's not enough for you, how about the fact that Spurs haven't won away from home in any competition since arguably their greatest victory on the road at the Ajax Arena last season. In these frustrating days, it's always worth watching a few youtube videos to remind yourself that sometimes your team does win and this alternative camera angle compilation is a good watch for any football fan.
Spurs never seem to have gotten over the raw emotions of that night which are brilliantly illustrated in this alternative highlights package
I could go on with the facts and figures and attempt to paint a picture of this being the turning point in Spurs season and while we did play well in a difficult venue I don't think the performance is worth getting too excited about until it is backed up by a string of results against more worthy opposition.
Compared to their previous conquests over English clubs, Red Star were very accommodating towards a Spurs side that had already trounced them in the reverse fixture of this year's CL. Dropping deep, the home team allowed Spurs plenty of possession in the early exchanges, a tactic that seemed to quell the initial excitement of the home fans and left much of the game feeling more like a pre-season friendly than a big Champions League match. Still, Tottenham are a side completely bereft of confidence at the moment and it showed once again in their fairly limited first-half performance. Possession is all well and good but the number of square passes being hit and a general lack of movement up front didn't initially suggest that they would find this match any easier than they've found most of their fixtures this year.
Indeed Spurs defensive frailties were almost exposed by a simple goal kick and but for another great save from Paulo Gazzaniga who is quickly establishing himself as a fans favourite in the absence of Hugo Lloris, this match could have been very different. However, it was another Argentine who made and eventually scored Spurs opener. Lo Celso won the ball in his own half and sparked a counter-attack that ended in an almost farcical goal-mouth scramble, the likes of which are usually reserved for football down the park on a Sunday.
Spurs record signing has been at the club some 3 months now but this was his full debut for the Lillywhites and he undoubtedly added the kind of cut and thrust that has been missing from the performances of the likes of Eriksen and Alli these past few weeks. In fact, perhaps the biggest positive that Spurs can take from this match is the fact that they managed, albeit for 11mins, to get all 3 summer signings on the pitch together for the first time this year!
On paper, this is undoubtedly the strongest squad that Poch has had to work with at Spurs. Yes, in an ideal world we could do with some reinforcements at right-back and there is the age-old question of an out and out replacement for Kane when he is unavailable but when you look at the options Spurs have they should be sitting much much higher than their current league position. The hope now must be that this performance brings some confidence to the dressing room but also a little bit of fear, fear that there are others in the squad who can take your place if you don't perform - not a luxury that Poch has had to work with very often during his tenure in North London.
While the spotlight seems to have fallen on Eriksen and Alli this season, any Spurs fan will tell you that their returns for the club have been falling since the start of last year. Eriksen had his heart set on a summer move to Real or Barca but given his performances in 2019 that is not going to happen and the best he seems likely to get is a transfer to a Manchester United side that seems in a permanent state of flux. A couple of years ago Alli was being touted as one of the best young players in world football but again based on his recent form he'd do well to secure a move to a bigger more prestigious club. Having competition in the form of Lo Celso and Sessegnon might be just what is required to shake a few of these guys out of the slumber that Spurs seem to have been in this year.
If we can back up this win with a much-needed victory on Saturday against Sheffield United then Spurs November fixture list could allow a bit of momentum to form as we head into December where we have crunch fixtures against the likes of Chelsea and Manchester United.