David Beckham, one of the most famous former footballers in the world was in Taguig city, Philippines last October 13. It was his 3rd time to visit the country.
He joined some former Filipino footballers to train and teach some of the basics to some kids aged 8 to 12. The said event was held in McKinley Hill Stadium in Taguig city.
David Beckham performed some drills and played with those kids who aspire to become future professional football players like him.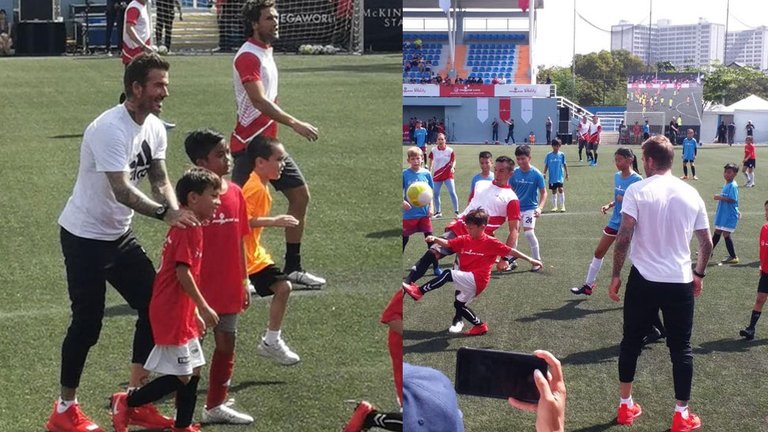 Photo taken by: Akiko Guevara