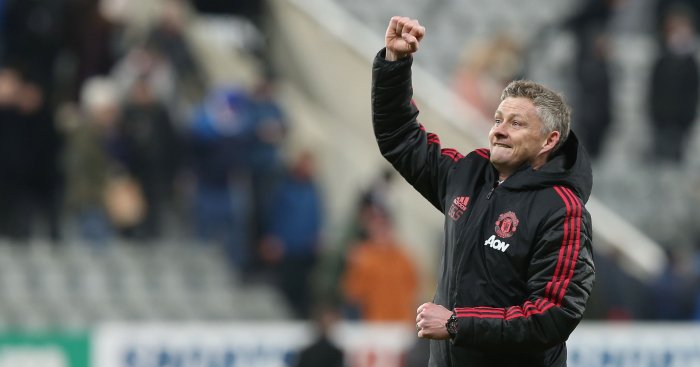 The Manchester derby shocked many people and I am part of those shocked. I expected goals from both sides and a Manchester city win but the reverse was the case. Manchester united snatched a victory in what look to be a season defining moment.
Nobody gave them the chance and they were clear underdogs with the pre match odds of 9+. I think Solskjaer have proved people wrong. He should be given time to transform Manchester united but they shouldn't expect any trophy at the moment.
Winning Tottenham was the best Manchester united game I have watched under Solskjaer. I remember the comeback against PSG but that is sort of lucky game. The Tottenham match is one they dominated and will beat Tottenham if the game was to last for 180minutes. They deserve the accolades for that match. I predicted a loss for them against Manchester city but Solskjaer set up the team tactically.
I have a feeling it's Sir Alex Ferguson that is setting the formation and giving the instructions. It just can't be Solskjaer, because that match showed a Manchester united hungry for goals. There were the better side throughout and should have scored 5 if not for good goalkeeping from Ederson and poor finishing.
Solskjaer knew he can't outplay Manchester city and set the team to defend deep but relieved James, Rashford, and Martial of defensive duties. The plan worked out perfectly. Manchester united counter attacks always looked like they will get a goal while they defended well with no problem.
Aaron Wan-Bissaka neutralized any threat posed by Sterling and Luke Shaw dealt with Bernado Silva perfectly. The likes of McTomminay and Fred assisted in making sure Manchester city couldn't use the wing.
It was a five star performance from the Red devils and one they will relish for a very long time. It's not easy to beat a team of Manchester city caliber right in their stadium.
Solskjaer did it and you can only wonder what he is going to achieve if they sign a marquee striker and a good attacking midfielder.
Solskjaer is new to the coaching world and haven't managed a teal of Manchester united caliber. I think that is the problem and coupled with the youths. Rashford is stepping up and the rest are doing the same. It look like Manchester united may have gotten Alex Ferguson long term successor. He needs time though and that may mean zero trophy for the time being. He will turn out good and Manchester united fans can smile again.
Good luck Ole Gunnar Solskjaer
---
Posted from my blog with SteemPress : https://mysteemblog.000webhostapp.com/2019/12/ole-gunnar-solskjaer-is-right-and-we-are-all-wrong
---