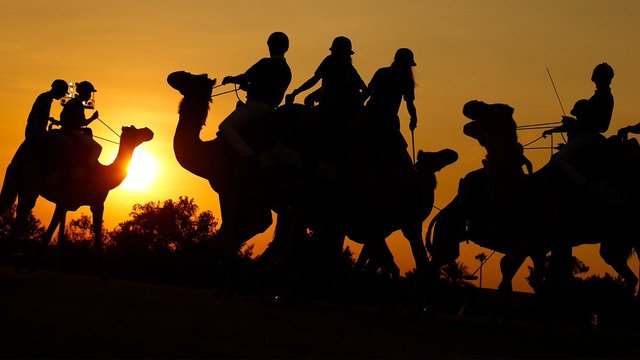 source
Quite a cool photograph of the Red Bull team riding camels in Abu Dhabi
It is amazing what the Formula One drivers get up to on their travels and taking their mind of everything with downtime in what can be described as a hectic schedule. Certain teams are proper teams and the drivers actually get along like Red Bull and Mercedes as there is a clear number one and number two which makes perfect harmony. Ferrari don't have that and Vettels crown is definitely under attack. Ferrari have most definitely favored Le Clerc this season with the strategies employed.
Next season the drivers seats have been already sorted out with everyone having a contract to the end of next year. Niko Hulkenburg is the one driver to miss out next season as his seat at renault has been taken by Esteban Ocon who is on "loan" from Mercedes. I say loan as they have the option to bring him back at the end of next season if they so desire.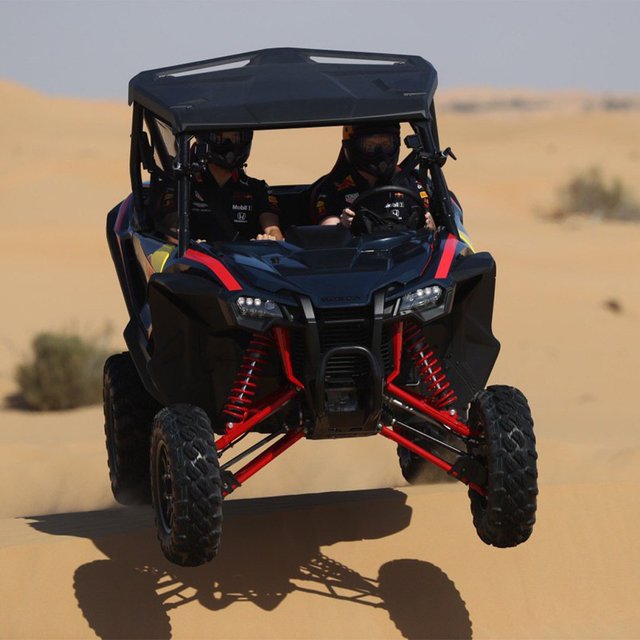 source
This weekend is the last race of the year and everyone goes on holiday until next season. There is a 2 day tire test for Pirelli in Abu Dhabi next week which will keep the drivers busy of certain teams. Ocon will be driving the Renault for the first time and it would be good to get his true feelings from driving the Mercedes W10 this year a stheir test driver compared to the Renault.


source
The photographs that these teams put up on twitter are amazing. This is the circuit in Abu Dhabi called the Yas Marina Circuit.
Teams will already be making moves and putting feelers out for who they want for 2021 from this current crop of drivers and expect some to try and grab Vettel. Everyone knows he isn't a happy bunny right now and it would be possible to lure him on board.
In 2021 with the new rules being applied to the Super Licence it will see a mass influx of new drivers but that could be seen as a risk. Driving Nascar is totally different as here you have to use a steering wheel and turn in multiple directions. There is no oval track in Formula One and expect those who newly aqquire the licence come in as drivers for the Formula E teams or become test drivers to learn everything properly.
It just seems too risky even though they will all have racing experience. With so much money riding on the line the bigger teams will see it as too big a gamble. The smaller teams though have nothing to lose and can see Haas opting for all American drivers. If Formula One is going to get a foot hold in the States then they need two household names to sign up.