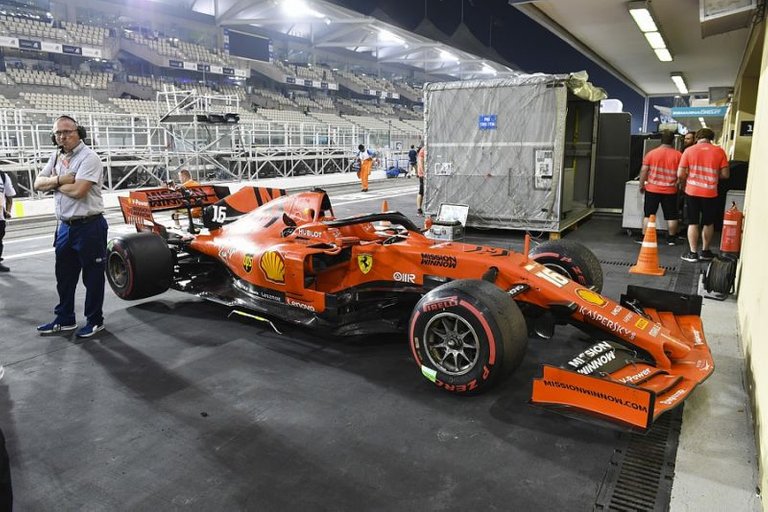 source
Things went from bad to worse when the car was impounded by the stewards after the Abu Dhabi grand Prix for breaching the fuel limits.
I think if someone is a Ferrari fan it must be very frustrating and head banging at times. A racing pedigree and a budget that could possibly run a very small country yet they never achieve anything, As a team they keep falling short and they can't see why. It is obvious to fans who watch them each week yet they don't improve.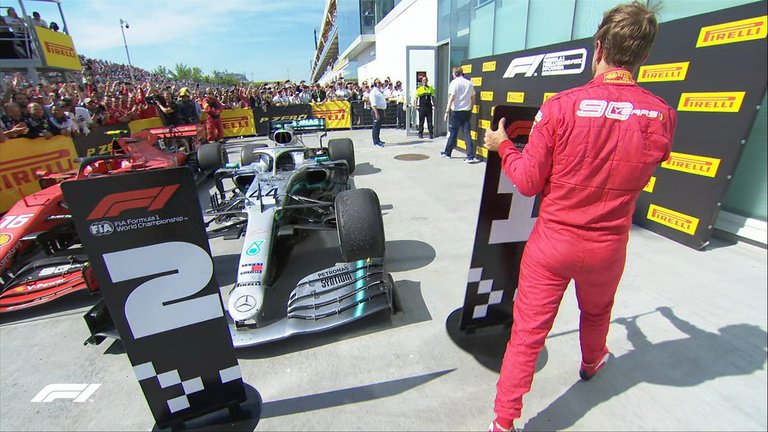 source
Upset Vettel moved off first to second by the stewards in Canada.
Let us first look who they are up against in Mercedes and Red Bull. Both of these teams are more like an extended family and there is trust in their abilities and the decisions that they make. These teams have got the brains around them to make the whole package work. You are only as strong as your weakest link and Ferrari seem to have plenty at the time being.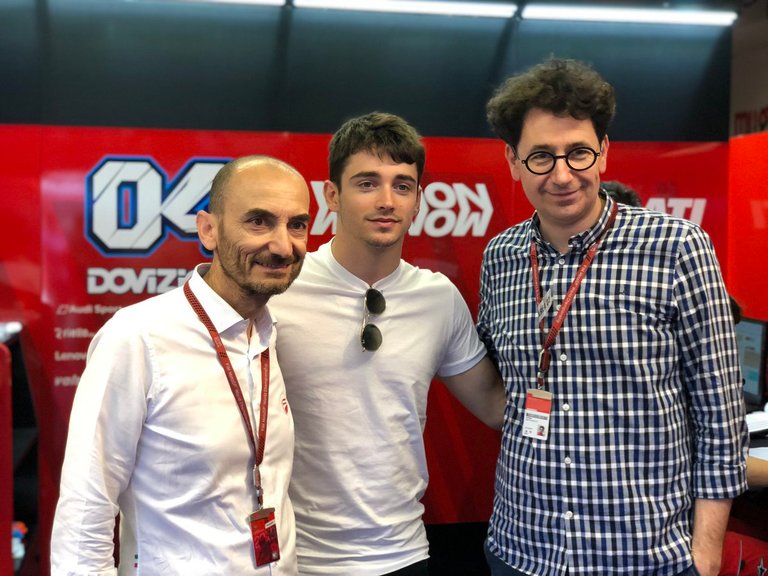 source
Mattia Binotto is the new team principle and he has to learn and lay down the law at the same time. He is under huge pressure as the last principle was replaced for failing to deliver trophies. The massive budget that he has actually adds more pressure as results are expected in return.
The team doesn't need to turn to methods of cheating in order to win as they have the car and drivers to bring it home, but what is lacking is the experience behind the scenes. Martin Brundle mentioned it the other day looking at the pit wall with the teams working on their monitors. Red Bull and Mercedes have team members that have been there for years, but Ferrari chop and change. Mistakes are being repeated over and over again as most of the pit wall technical staff are still learning. They have all the data and technical stats yet they can't make the right call at the right time.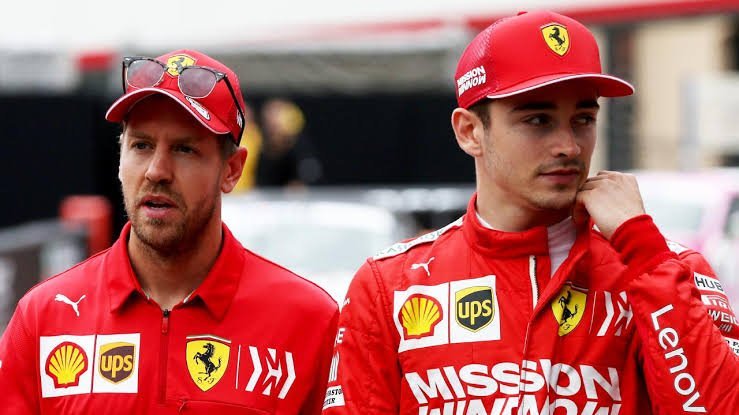 source
Driving for themselves and maybe not for the team. We saw how Verstappen taught Le Clerc a lesson on how to pass in a corner and Le Clerc tried to take him out. He is still very immature and showed how he nearly put Hamilton into the barriers at Monza. He is a dangerous character on the track and needs to grow up. Personally I think he was given the seat one year too early.
There were 4 or 5 races this season that Ferrari could have and possibly should have won ,but due to bad tactical advice they threw those opportunities away. The team also had some technical issues at the beginning of the season like some teams do, but theirs were there own doing. I firmly believe if you stuck a Christian Horner or Toto Wolff in charge Ferrari would start winning a lot more races. The Ferrari package is strong on the technical side of things but lacking in how to deliver the final product on race days.
Look what happened over the last weekend in Abu Dhabi as both cars failed to post a final fast lap at the end of qualifying 3. The reason was It was decided tactically to leave them back until the last possible moment as the track would then be at it's fastest. They left it so late that both cars didn't cross the start finish line to start that so called fast lap as the time had run out. These are errors that someone new would make as they are amateurish and I am sorry to say they will continue again next season until they get the right person in.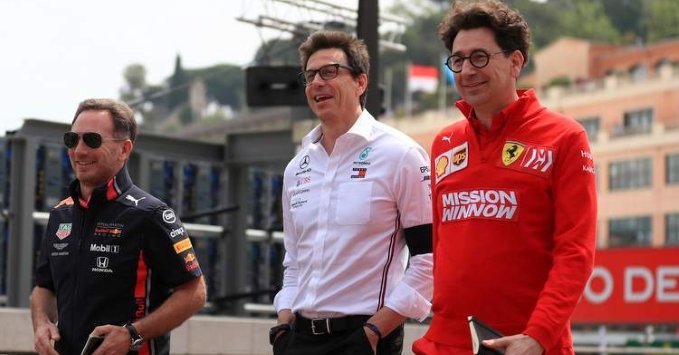 source
He needs to hang out more with these two as maybe he will learn their secret.
Binotto comes across as someone who lays down the law and wont listen to advice. I may be wrong, but that is what it seems like and was warned by other principles that his drivers were heading for a crash at some point which they finally did. He says it won't happen again as he has spoken to them ,but it is more the attitude that he comes across with. Horner and Wolff are people persons and I don't get that with Binotto. He needs to fix the team first before the car as the car is good enough already.
As long as Binotto stays in charge I don't see Ferrari being consistent enough by winning the constructors championship and why they could drop to fourth behind Mercedes,red Bull and Renault next season. Something simple like having a Hamilton driving for them could possibly refocus them as he would be demanding what he is used to at Mercedes and maybe they will learn something. Ferrari need more experience to challenge and the people they have right now just don't have it. Vettel has been frustrated and we have heard his race comments over the radio questioning their tactics. Both drivers have been on separate tactics this season as they honestly don't know which one is right and are hoping to get one out of two correct.