Yesterday I did a post about Red Bull and where the design changes forced on them by the FIA hampered their overall performance. The regulation changes that were forced on all teams was trying to make overtaking easier which we now know was never going to be the case. Overtaking this season was more difficult than ever with more dirty air flowing around the car compromising whoever was behind.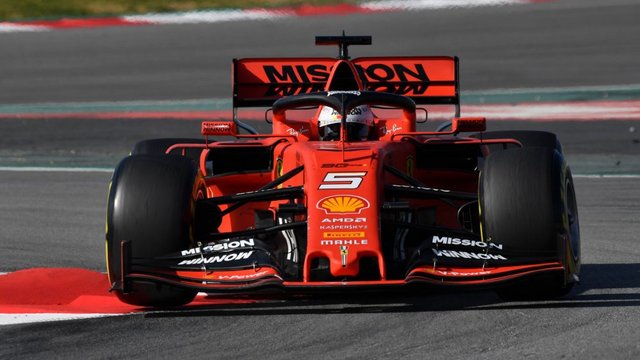 source
Day one of testing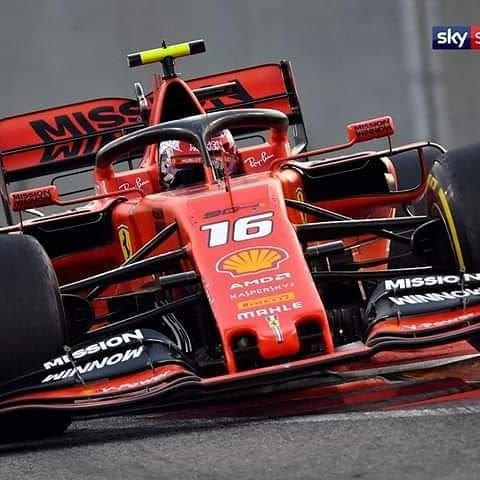 source
Last race and very little changes by Ferrari.
I decided to try and find information on Mercedes and Ferrari and what happened with their design changes. They were both compromised as well as the front wing on both of their cars was the issue. It was about deflecting the air over and around the front tire so there would be no interference.
Mercedes arrived for testing thinking they had the answer only to find they were 2. 6 seconds per lap slower than their 2018 car and had loads of work to do to be competitive for the first race in Australia.
Mercedes overhauled every piece of the bodywork that could hinder the aerodynamics and in the second week of testing had already equalled Ferraris best time. Ferrari hadn't improved from the first week and with Mercedes now in the groove started to fall behind already. Ferrari had been lured into complacency thinking they had the best car and possibly a little arrogant they didn't change much to show any improvements.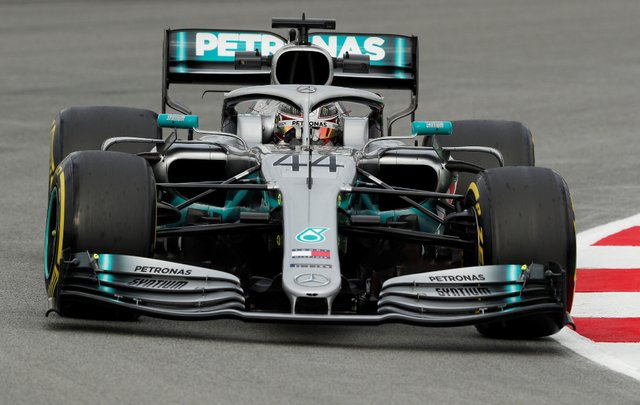 source
Mercedes testing in Barcelona.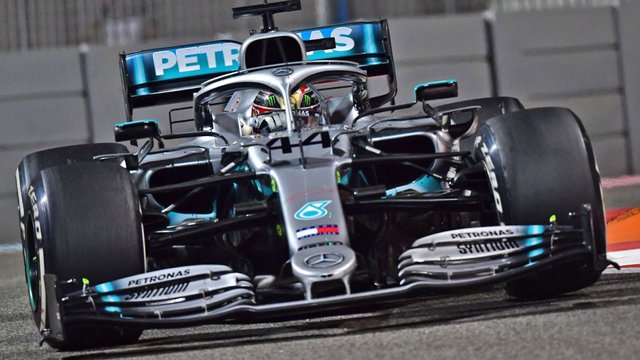 source
Huge difference from what they started with originally.
The competition between both teams is fierce and they had no idea what each other was doing. What turned out was two totally different front wings. Ferraris wing was more unconventional and sacrificed the downforce on the front tires. Mercedes kept theirs more simple and had the better wing matching with the performance.
The first race highlighted the fears around the Ferrari team when they were out qualified by both Mercedes cars and had lost 0.6 seconds per lap. Ferrari never really recovered form this shock as where they were in Barcelona compared to Mercedes they thought they were the better car. They definitely were especially in the first week of testing but never really improved by how much they should have in comparison to what Mercedes achieved.
Ferrari had huge expectations yet they knew the lack of downforce was a major concern hampering their performance. They knew the engine upgrade which they bought threw earlier than normal wouldn't change things that much either. Where Ferrari were quick on the straights they were slow in the corners and Mercedes had an all round car that could handle any track.
Ferrari were always trying to play catch up with their car which led to tactical mistakes on the track and they never recovered. Tactically Ferrari were one of the worst performers this season and is one area they need to spend more time on next year getting right. The car wasn't quick enough and it was as simple as that with amateur errors thrown in they were lucky to not have Red Bull chasing them down for second spot on the constructors championship.
I think this is what forced them into cheating mode to try and save face with the hierarchy at Ferrari. Everyone knew exactly what they were doing and they in theory got away with stealing races for a small fine of $60 000 when this finally caught up with them at the final race.
Team Principal Binotto agrees that mistakes were made and they can only improve. The team that he has put together doesn't have the experience that Mercedes have and they need to learn quickly as the curve they are on needs to be vertical.
Ferrari's expectations will be high this season and testing will take on even more as no changes by the FIA with car design this season coming. Mercedes and Ferrari know they need to improve as Red Bull has already and 10th's of seconds need to be found to be competitive this season.