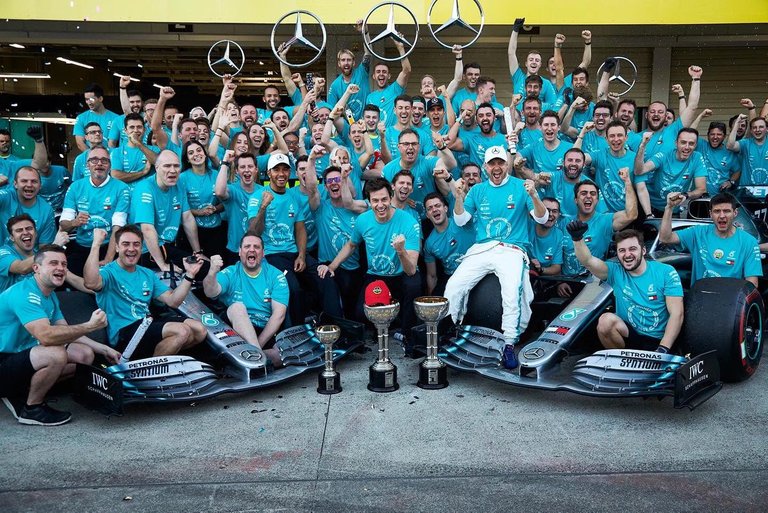 source
Team photograph after winning in Japan and securing the Constructors title.


source
Constructors title number 6 celebrated at the factory.
Mercedes has won the Constructors and drivers championship again this year. This hasn't always been the case and the Likes of Lewis Hamilton and Bottas have to thank Michael Schumacher for the results we are seeing now. Toto Wolff can be very proud of the team he has assembled and what they have done.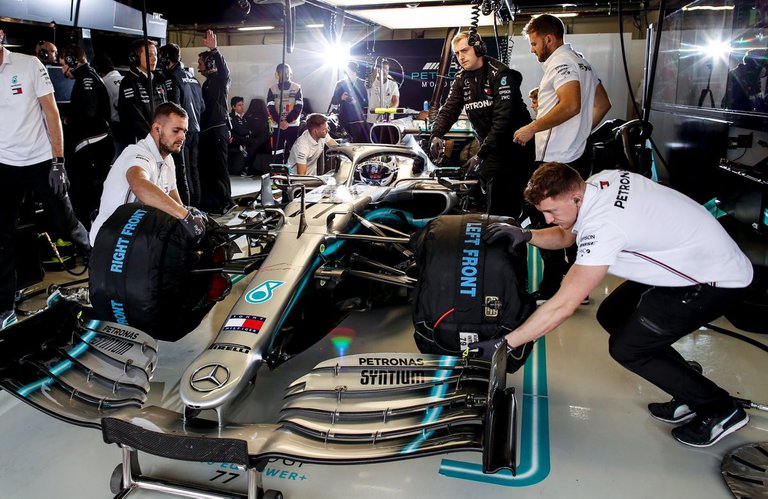 source
Mechanics just finished the repairs on Bottas's car after a crash in Mexico prior to the race.
Mercedes came back into Fromula One as a team in 2010 and the package and car they had then does not resemble what they have now. This has taken years of hard work and dedication and people are quick to forget that.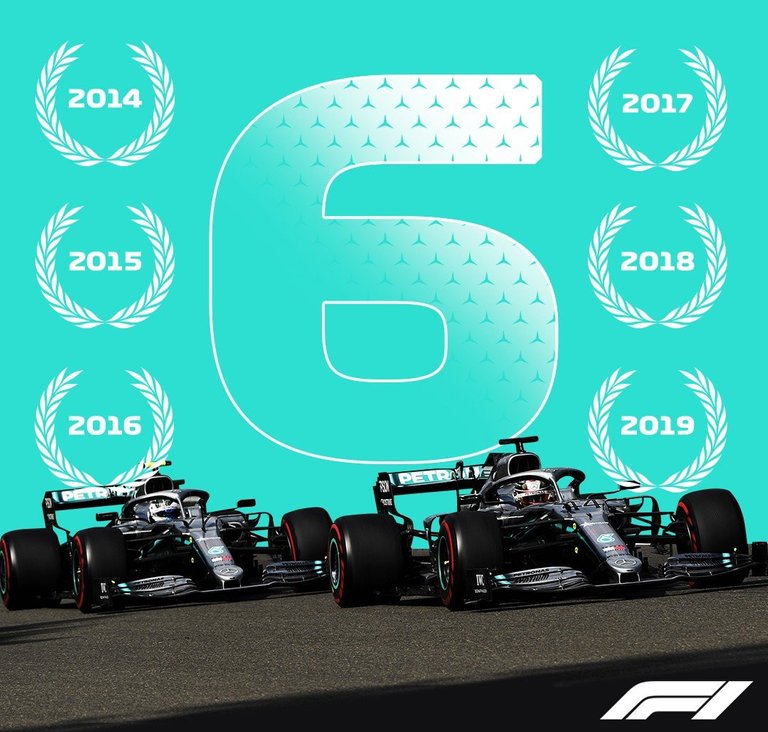 source
When Schumacher joined Mercedes in 2010 his role was not to win, but to help develop the team and the car. It took years and only in 2014 did the hard work pay off and they have never looked back winning the championship 6 years in a row. It is for other teams to catch them now and why I feel so strongly about why the FIA is trying to make the teams all the same with a level playing field.
If you can understand what Mercedes had to do as the first 4 years must have been frustrating starting from scratch. Schumacher was a 6 time World Champion working on a project that was close to his heart as Mercedes like him is a German company. In 2010 and 2011 the team finished 4th in the constructors championship and 5th in 2012. In 2013 they started to get things turned around and the 3 years work was starting to reap rewards and finished 2nd. Since then from 2014 until today they have dominated and won every year.
I don't think that is possible as the top teams have an edge just with the knowledge and personnel they have. Mercedes is a team of winners and they won't hand over the trophy lightly and expect them to dominate until someone worthy can take it away.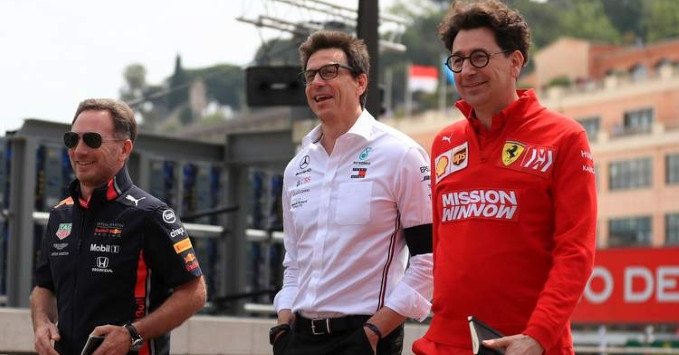 source
The big 3 bosses of the top Formula One teams.
Looking around to what teams could challenge them next year I don't think there is anyone. Ferrari have a great car, but there is something missing. The tactics and team they have isn't up to scratch and they keep messing up with poor decisions. As a car they are not far behind, but putting the whole package together they are streets behind Mercedes. I can't put my finger on it as there is something seriously wrong.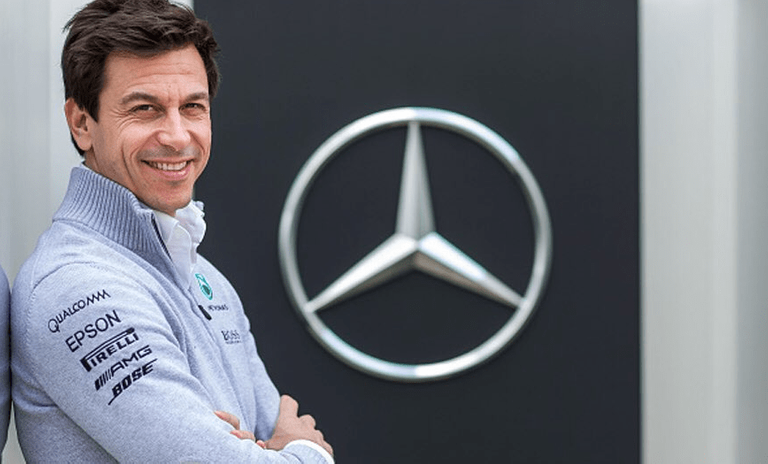 source
Toto Wolff the man behind Mercedes and it's success. He is a shareholder in the team and has a vested interest to make it work.
I personally think Ferrari are lacking a Toto Wolff type person who gets the best out of everyone. Pierre Gasly said something which rings true as he said the mechanics that were there when he was a test driver for Mercedes are still there today. The whole team is dedicated and it is not just work but something they love. The team is one big happy family.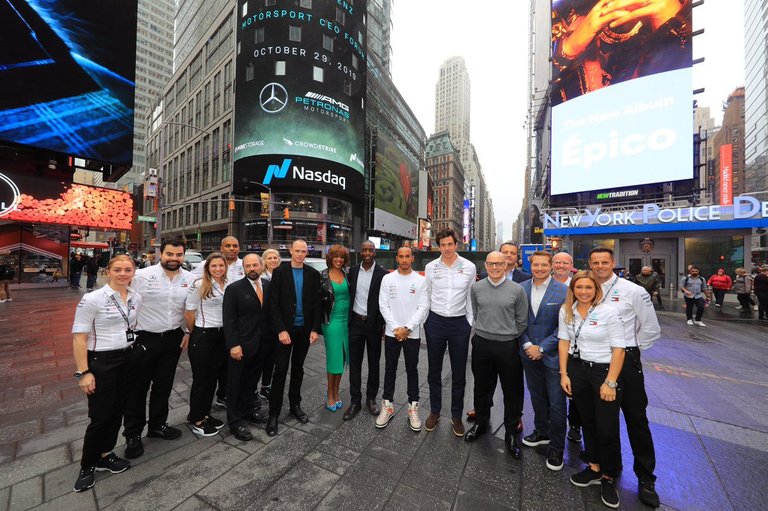 source
Toto Wolff and some of the Mercedes crew in New York earlier this week.
Red Bull is the one team that can challenge next season. They need a fast car with a reliable engine supplied by Honda and then develop the package as the season evolves. They are closer as a full package than Ferrari and with Verstappen they will have a World Champion within the next 2-3 years. Christian Horner is similar to Toto Wolff and gets the best out of everyone around him.