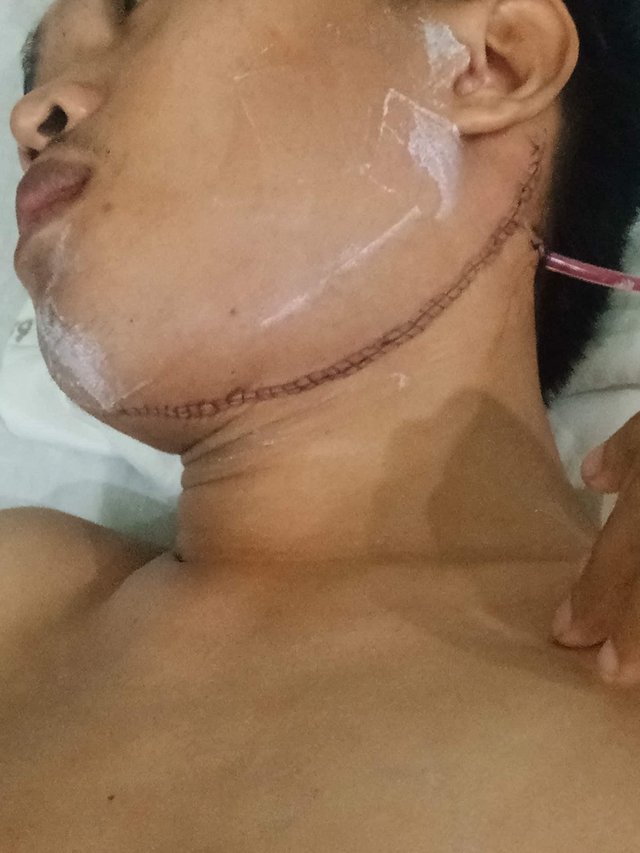 Yesterday we went together with my Girlfriend @chingpherd to check June situation and give some financial from my GF to help June for his medication. Yesterday He can still not open His mouth but thank God this morning i recieve a message that June can open His mouth slowly and He had His soup breakfast already.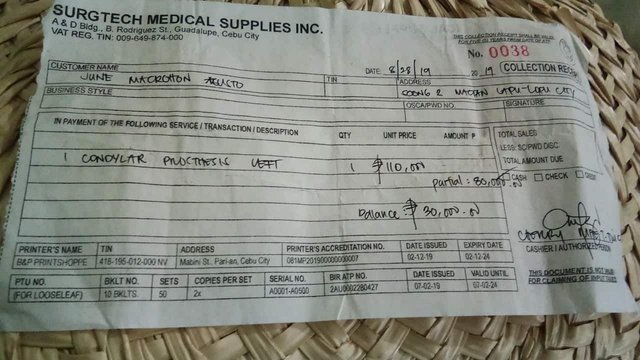 As i promise you on my previous post to took some picture of the price of the titanium who used to replce June's Jaw here i took a picture of the reciept. His Jaw caused 110,000 peso which is around $2,115 and they already paid a down payment of 80,000 peso which is around $1,538 and they had pending of $577. Hospital and operation belling was not issued yet by the hospital until they will check out.
Help us to raise fund for June our brother in CHRIST our instrumentalist one of our Young People leaders and influencer. Small amout can help alot June's situation.
All earned of this post liquidition will be donated to "June Macrohon Augusto". If you want to contact or talk to June personaly you can contact Him thrue messenger name showed above.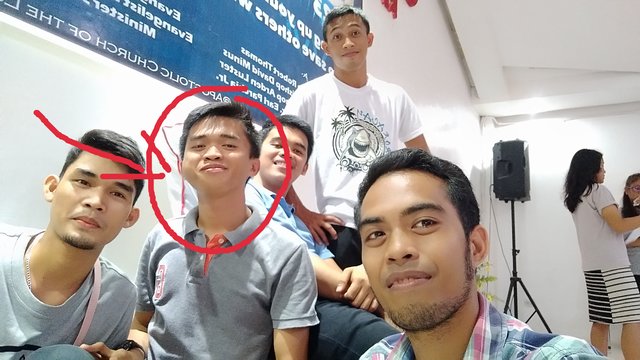 If you want to know more about June you can check my previous post and WARNING it is NSFW some images are not good.
Have a Blessed day and God Bless Everyone!