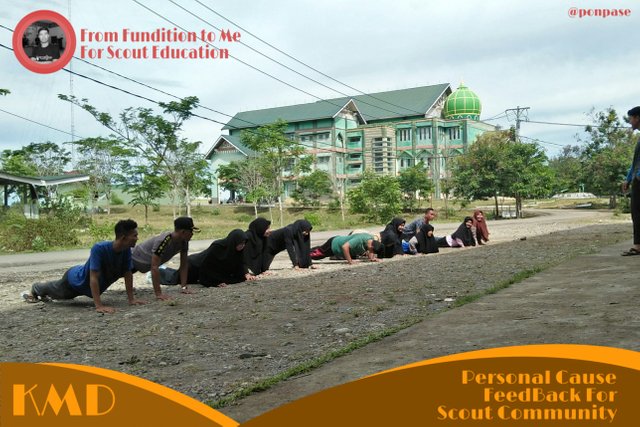 Indeed, scouting education activities are also part of sports, even in other contexts it can be said more than that. In scouting education there are special facilities for sports that is, "physical exercise". Physical exercise is a sporting activity carried out by scouting education by applying the principles and methods of sports in general.
For trainees, this sports activity must be followed every morning and evening. This morning the trainees will get ready to do physical exercise. Physical activity will begin with basic gymnastics, push ups, and jogging. We use open space to do this activity.
The fresh air on a sunny morning will certainly be very good for the health of trainees. After gymnastics, trainees will jog in this area. They will walk around the field and the road for several rounds.
This activity is carried out to maintain the physical health of the trainees. In the physical exercise it begins by forming a line, then reading prayers and doing gymnastics as a warm-up led by their group leader.

For this activity we have more than an hour. The trainees have a long enough time to complete all their assignments. This sports activity will train trainees to be healthy, mentally strong, creative, innovative, and time-disciplined.
We have assigned several committees to assist them in this routine exercise. The committee also participated to follow all these routines, including sons and daughters.
This activity was certainly quite draining, but the trainees seemed very happy to do it. Even the occasional look of smile and laughter when they jog. The quiet morning became busier, about which they shouted loudly as they sang songs of joy.
The songs that have been taught during the training will add excitement and excitement to the trainees. They seemed not to have any burden. That is the main purpose of scouting education, making all things fun.
After the activity done we rested for a few minutes before continuing the study. The sitting position after exercising is with your legs crossed. This is done to reduce the impact of injuries.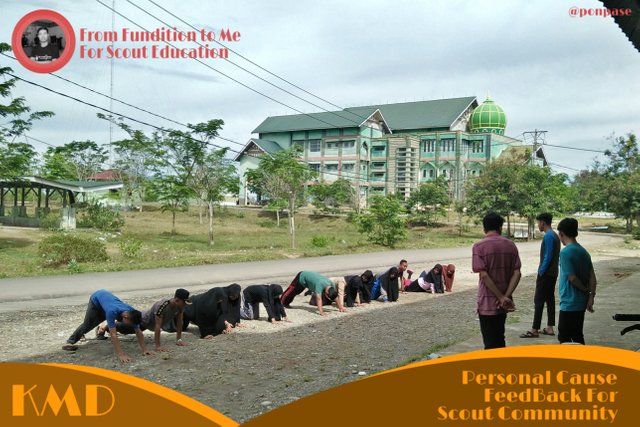 The trainees looked so tired, we had prepared warm drinks for them to penetrate tired thirst. They drink together, gain blessing together. They sat together and told each other stories.
Doing physical activity or training in the open air will be more effective and provide various health benefits. Nature and humans are inseparable entities, because the human body requires direct interaction with nature. This kind of exercise will certainly be able to increase endurance, mental strength, and discipline. In doing so, one must certainly consider the condition of the participant's body. Participants who are currently ill are not allowed to follow this routine.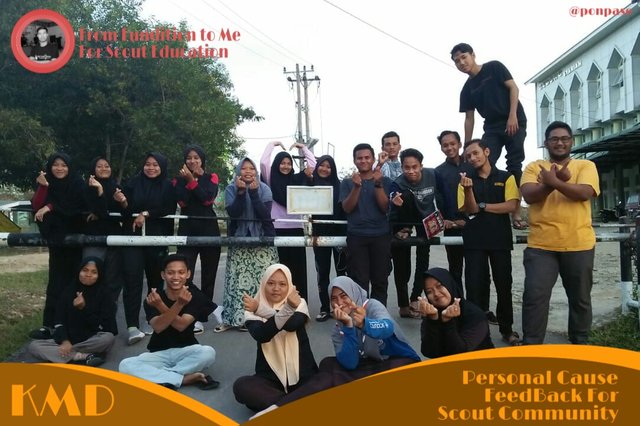 The most interesting thing from today's activity is that we can practice teamwork. With so many individual characters in the team, scout participants are required to be able to adapt and respect each other. Togetherness in groups must be maintained so as to create a family atmosphere.
All activities are carried out in a relaxed and relaxed way but remain focused to achieve the target. Even in a depressed situation, a scout is required to be more wise in making decisions. This is of course to avoid adverse effects. The activities that we do, of course, can be applied in everyday life.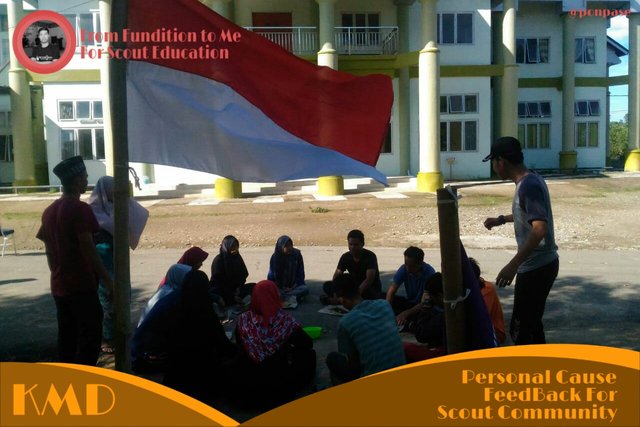 After completing the rest, activities continued with breakfast. After that the participants will prepare themselves to follow the learning.
"Good things done will bring goodness, sincerity is a source of passion full of love and dedication, wings of birds fly, the people have dreams, people need you to help them, you will look great for the little actions you do but have an impact broad for everyone"
@ponpase