Macclesfield Town are currently riding high at the top of the English premier league and look set to win the title for the third season in a row. Wait..... what day is it?
Sunday March 2nd, 2031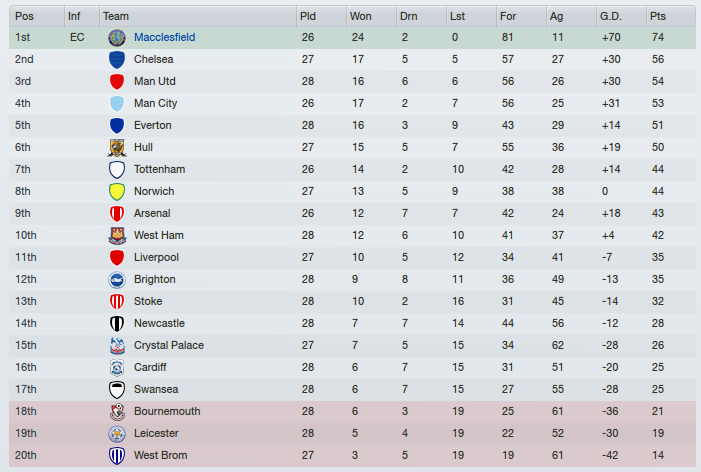 ---
Back to the real world for a moment while I explain that this is Football Manager 2012, and I've been playing this current game on an off for a year or so. It's rare of late that I've had a couple of hours spare, but this morning, before going to collect my daughter for the afternoon, I thought fire up the saved game and see how the boys in blue from my home town are fairing.
Pretty well is the answer :)
I've been wasting my life playing football management games off and on for almost 30 years now, and it'll likely be the case until my time is up. There is something about starting at the bottom and building a team to take on the best in the world, whilst escaping from everyday life, that I enjoy greatly, and I'm sure this will never go away.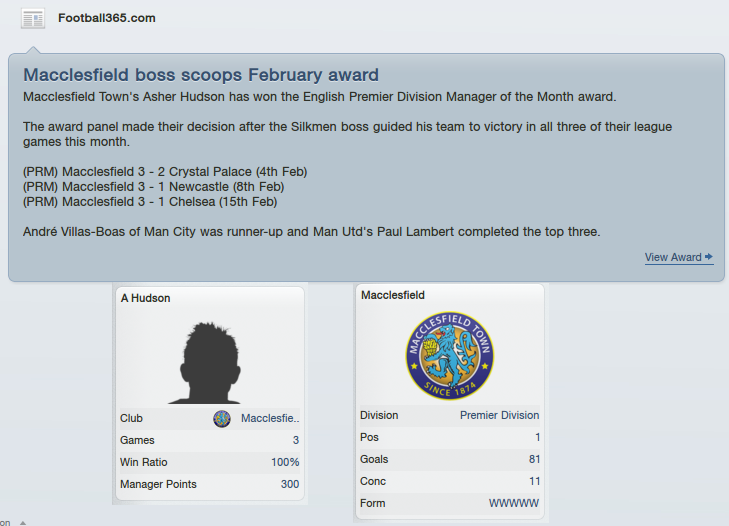 The current squad is rock-solid, England's number 1 in goal, and a host of top international players from around the world, all playing in their prime after being developed playing along side the last batch of experienced team-mates. Below is my centre forward and current top goal scorer in the league this season.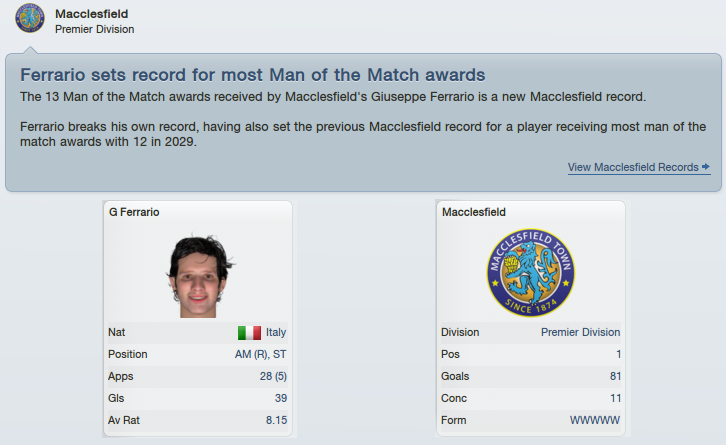 39 goals in 28 appearances - this guy isn't 25 yet and so still time to improve further. I'd like to see at least one of his stats reach the maximum of 20, but 11 attributes at 16 or over puts him up there with the best.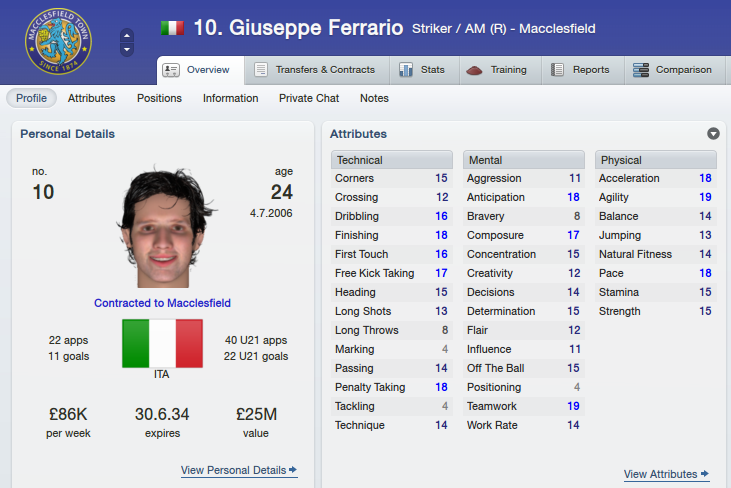 I signed him up as a 'wonderkid', the key piece of information you need to be looking for when bringing new players on board. Twenty-two million was a lot to pay for an 18 year old, but as you can see he's been well worth the investment.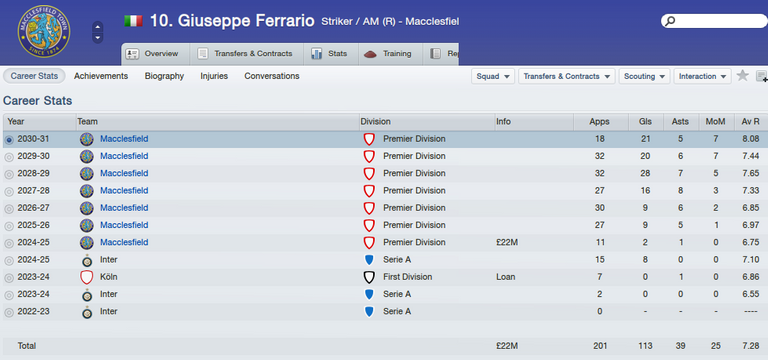 ---
I have a cup final coming up next, but first it's time for some banter with opposition manager. I don't usually get involved with this part of the game and mostly decline to comment to the press at any point, but today a change of plan after this guy has been shit-talking....

Or has he? This was the next day:

No matter, I'm going by the first comment and giving him some lip in return:



That should set the League Cup final up quite nicely :)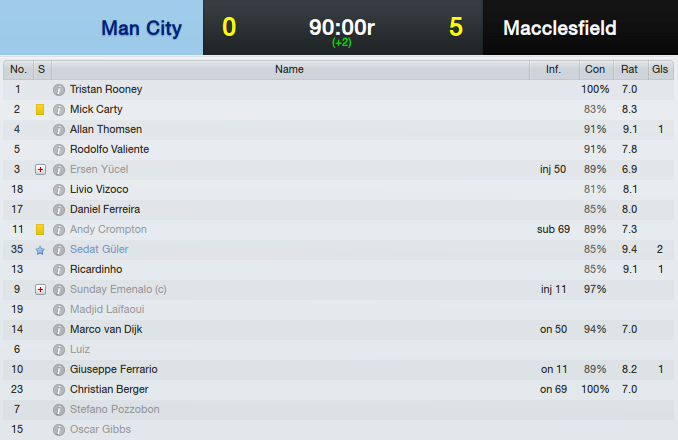 Screw you Villas-Boas!
Ferrario didn't start but was brought into action after 11 minutes as my captain was injured. After 50 minutes, the 2nd captain was also injured but even after 2 forced substitutions, it was a whipping!

5 League cups in a row :)


But the Board, who are notoriously very tough to please, are down-playing the result and 'expected' me to win the League Cup.

And that's 3 trophies already this season, with the League, FA Cup, and Champions League still to play for. I expect it'll be another month or so before I play the last 15 or so games of the season, but who would back against mighty Macclesfield, my home-town club, picking up more trophies this year?
Have a good one,
Asher