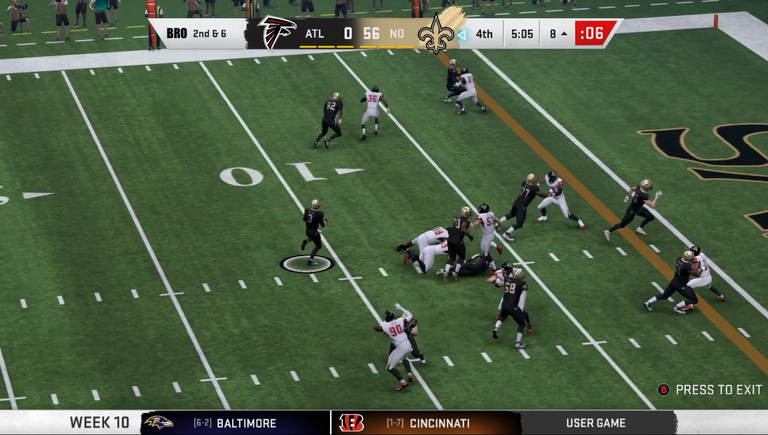 Hello Sports Talk Social!
In the midst of sharing Sports Talk Social to thousands of Twitch streamers, we sometimes come across some head-scratching highlights that we like to share with you and the rest of the community.
If this is your first time hearing about the BROCFML, we are a Madden 20 simulation football league with human owners. Sports Talk Social members own and manage teams.
They control everything from drafting players to make trades and roster moves to training and setting their team's schemes and playbooks.
It's a lot of fun and a lot of work. We've also made changes to the game to allow us to promote Sports Talk Social and our sponsors (@fitcoin, @brosino & @beat-the-bookies) during streams and on Twitch streams through their chat feature.
Odd Highlight of the Week
The odd highlight of the week comes from the lopsided matchup between a human team versus a "practice squad." The New Orleans Saints, managed by @kryptokeeper (@celsius100), took it to the Atlanta Falcons.
Up 56 points, the Saints were driving again, and on what looked to be a RPO (run-pass-option) play, Saints quarterback Russell Wilson, who is fast in real life, decided to attempt a quarterback sneak into the endzone.
What actually happened looked like Russell attempted to walk towards the endzone or was completely out of gas from a long and exhausting game.
If looking for additional highlights, here are a couple of real highlights from yesterday's action:
https://clips.twitch.tv/CogentTastyWolverineDAESuppy
https://clips.twitch.tv/SpicyBillowingBatteryPartyTime
Join Us
We have a lot of great action coming up today and tomorrow, including the Lions (@michaelluchies) versus Cowboys (@chops316). Watch all the action here...
Thank you for your support!