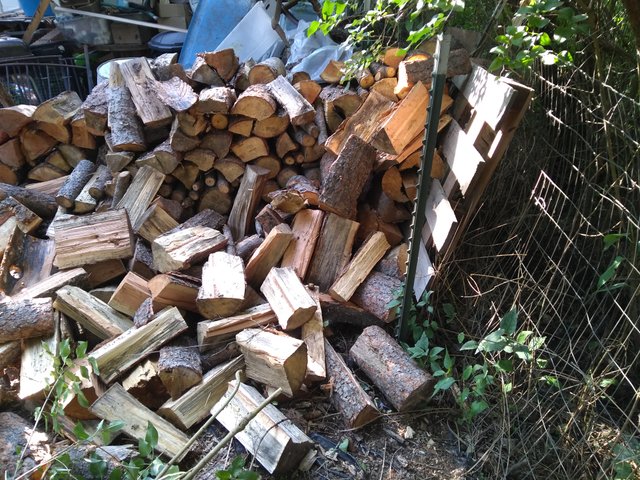 Picked a bunch of beans for orders tomorrow today which was rough after my day yesterday. My body is sore as hell and I don't just bounce back like I used to. My endurance and stamina is a bit lacking now. I ended up picking about 35lbs but the beans are not doing well. My season is going to be shitty compared to last year. The plants are getting hit by bugs and are dying off too fast. It is far to early for that crap.
I moved my old wood stack as I need to reorient it along the fence line. Pain in the ass having to move wood multiple times, but it will be nice having it all stacked on pallets, covered, tidy, and accessible. Still have half of each of 4 trees to cut down and then split the logs. With the garden fading it will give me more time for projects around the farm and house.
Tomorrow I deliver orders to the co-op and then I am getting the wood stacking area setup.
I have found classcentral.com and am going to be taking a couple of moocs. My oldest is starting school next week so I will have more time to start taking classes again since it will just be the little one around. I miss learning.



10578

Daily Activity, Gardening, House Chores, Walking, Weight Lifting, Yard Work