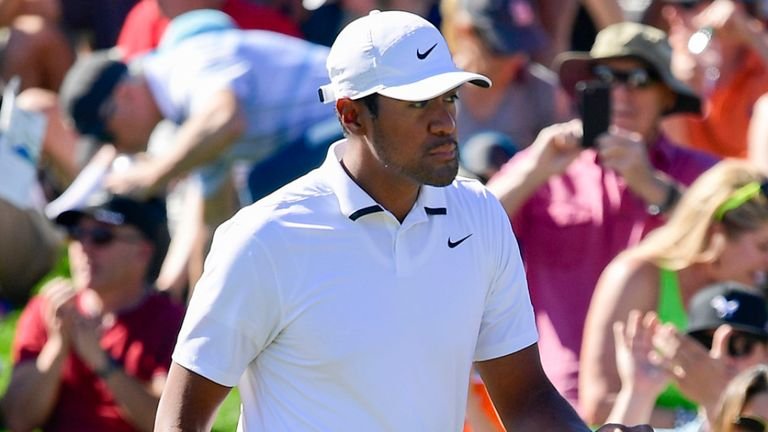 Tony Finau got another near-miss in Phoenix when he lost to Webb Simpson during a play. For the sake of this, Sam Harrop posted on a social media , an Ode to him a few days he lost.
He was doing well and ranked 12th in World ranking of golf game but PGA Tour victory has not been easy for him. He has recorded no fewer than nine-top three finishes and a 23 top- 10s.
Despite the flattering song made by Sam Harrop, Finau is confident that his Win No 2 will happen soonest.
He said the song made him laugh as he watched it but that he hopes that when he wins again, Sam Harrop will come and give him a remix. Lol.
He believes his loss will make him better and stronger. He has many fans who believes in him and he hopes he will do it better soon for them.
For more image source and more details, visit