Play was suspended yesterday at the Tour Championship when the weather turned. The horn blew and players made their way into the club house. It was the second time stormy weather halted play at the weekend. It was threatening since Thursday and it finally happened Friday. It was amazing how fast the storms build up in Georgia. I was watching it live and it came in fast. There goes my evening viewing I said to myself. On Friday play restarted. The thunder came and went but on Saturday play was suspended indefinitely. I was wondering why there wasn't any sign of play resuming but then there were reports that 6 people were injured on the course after lightning hit a tree and sent shrapnel everywhere injuring 6. Here is the lightning strike recorded live on the golf channel.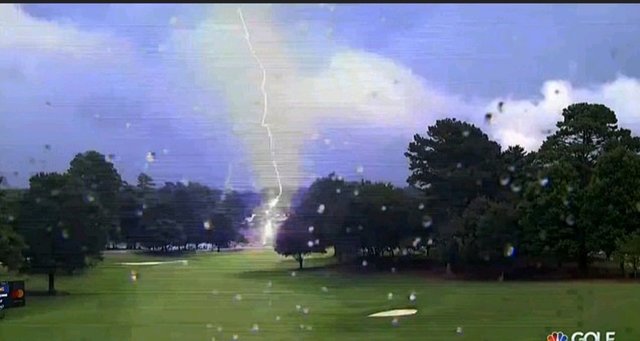 Img
The strike packed a punch as you can see. But the results were devastating to the gallery that were making their way to shelter.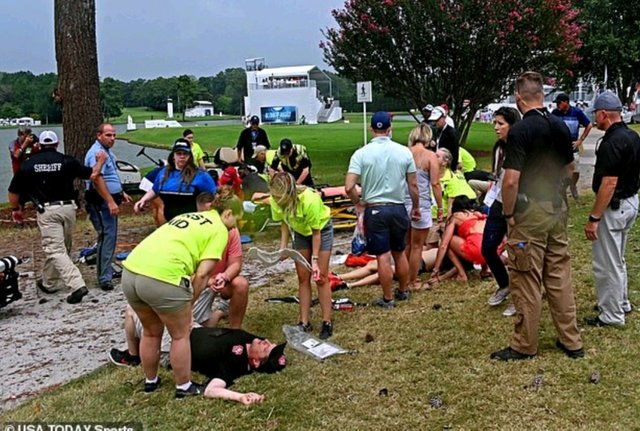 Img
What a terrible thing to happen at a golf event. Thankfully the 6 people are recovering in hospital. But when security and club personnel came to the scene they though it would be a whole lot worse.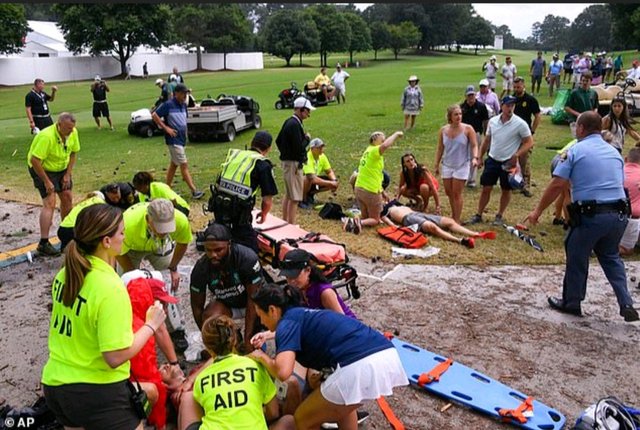 Img
Lightning is very dangerous especially in golf where the players play with 2 foot iron conductors. If there was a golfer around the area hitting a shot he was a goner. Thankfully the horn blew around 20 minutes before this happened. But I think you will agree with me it was a really awful and unfortunate thing to happen and hopefully these 6 people make a full recovery.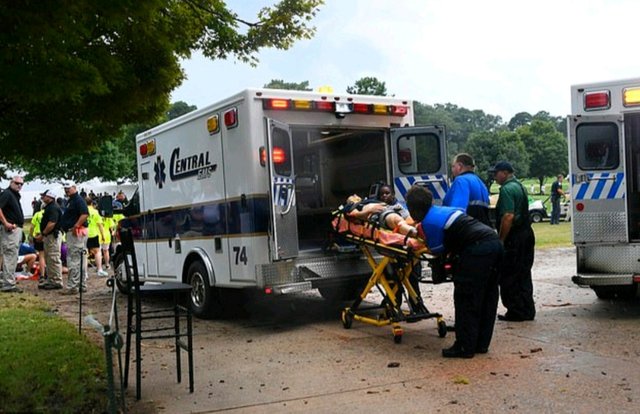 Img
The tree remains upright and you can see the damage that was done by the lightning strike.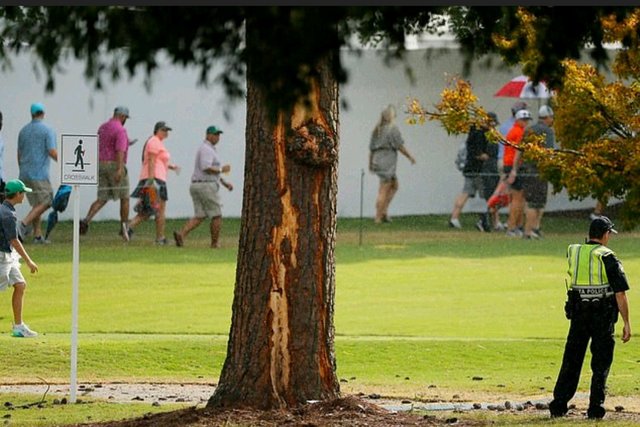 Img
Play resumes Sunday morning weather permitting. The purse is 15 milliom to the winner. In my opinion the winner should give some of this to victims of storms. Golfers have enough money. This was too close for comfort.