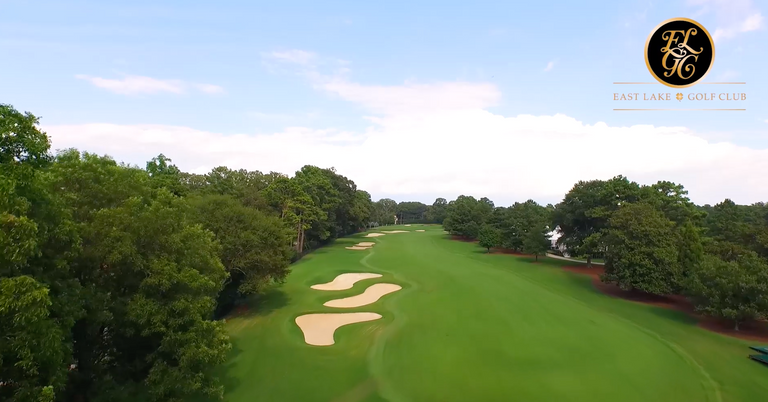 img
So all those points that the players have been scoring throughout the year comes to a head this weekend at Atlanta Georgia in East Lake Golf Club. But it is a controversial end to the Fed Ex cup with some players unhappy with the structure of the competition. Th points system throughout the year has transferred into scoring for the final round and below is the score than each player is going to start off on. This is a strange format but I like it for some reason. The players however do not.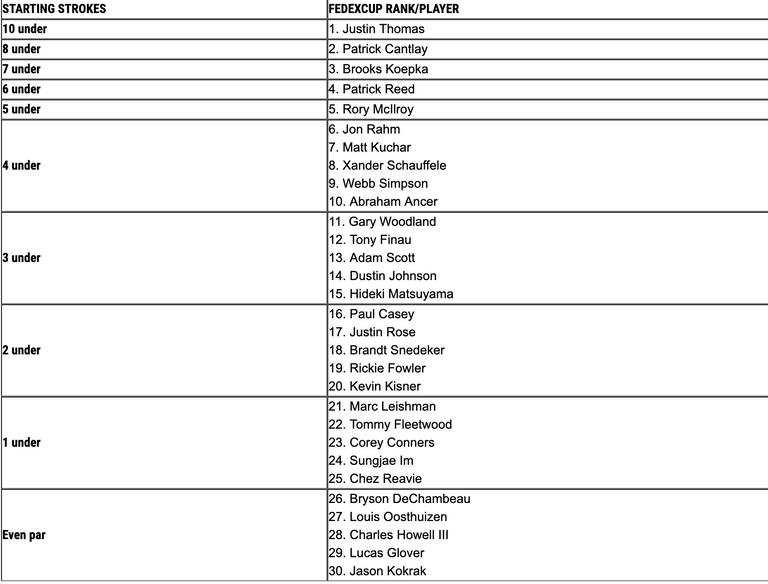 So Justin Thomas starts on 10 under going into this weekend. He won the BMW Championship last week which propelled him into first place in the FedEx Cup Rankings. It was strange that some competitions at the end of the season such as the BMW last week hold so much weight in FedEx cup points. In my opinion the 4 majors should hold much more weight than a PGA Tour Event but it does not happen that way. I would of never of suspected that Patrick Cantlay would be second in the FedEx Cup Rankings.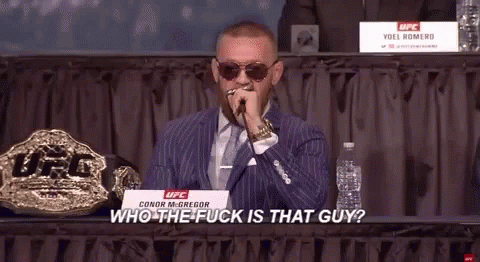 Strategy
Now the top 30 players are all on different scores. It's easy for the even par guys. Go for glory and hope that Justin Thomas has a bad day. Justin Thomas is 10 shots to the good so all he has to do is take it easy, not panic and course management is the key. But being in the lead starting a championship with $15 million going to the winner. That takes alot of bottle. If you are Rory McElroy and Brooks Koepka it is an ideal position. Not far off the lead. Rory would bottle it if he was leading. Brooks would lose concentration. So to be hunting is right up their alley. I think anything under 2 under hasn't a hope if some of the top players in the world are 3 under and less. I think John Rahm has a chance. McElroy and Brooks of course if Justin does not play to his best. It is a really interesting scenario. This is why I like it.
Purse
No many golfers are motivated by money anymore because most of the top 30 are multi millionaires. But this may prick their ears a little


Not a bad prize for finishing top 10. The caddies will think so too getting 10% of the golfers total. When Rory won it a few years ago the purse for 1st place was 10 million. JP Fitzgerald text Rory saying
A tidal wave just hit my bank account
It has since increased to 15 mil. If you come second you will not be that disappointed with 5 million. I think they will be OK with that. I am really looking forward to this one and I may have a flutter on John Rahm to do the business.