source
This is so true though as it becomes easier to hit.
I always smile when I am at the driving range and see the crazy people with helmets on gathering the balls for the driving range. The guy who drives the tractor is a chicken compared to this lot.
The thing is they wear a hard hat and also a reflective jacket which draws your attention even more and you will hit them even when you are trying not to.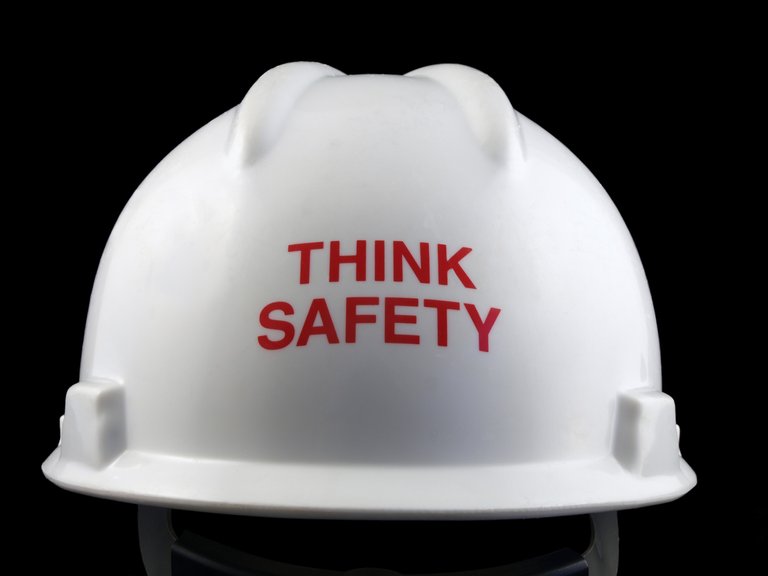 source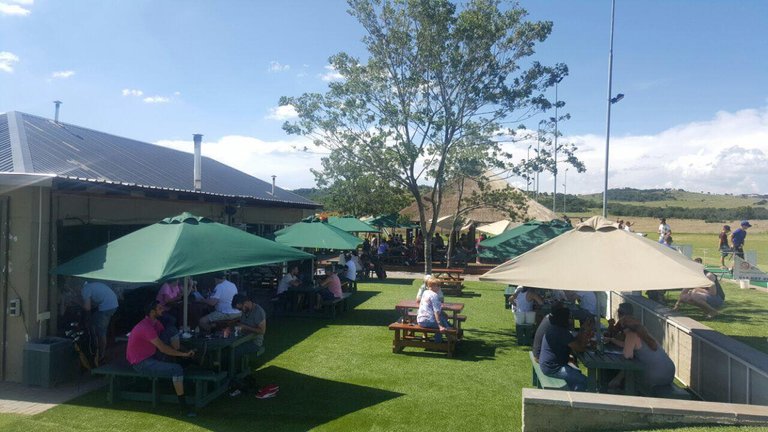 source
Just up the road and is handy as it has a bar to go along with the driving range.
I am sure in developed countries it is all done mechanically these days due to health and safety concerns. I actually don't blame them as you could imagine when it is at peak times you could have 50 or more golfers with various types of abilities hitting balls.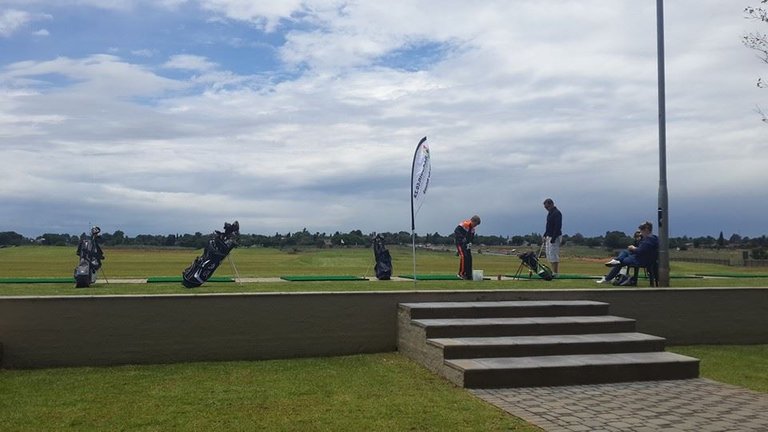 source
No tractors here as it is still all done manually.
I can't remember when last I was at a driving range even though it is a good couple of hours to relax and unwind. A bucket of 100 balls or so wasn't that expensive and you often ended up hitting two or 3 buckets worth with the last bucket destined for the guy in the tractor.
I find it funny that whilst playing golf it is hard enough to hit the green or fairway which is stationary and now you are aiming at a moving target with relatively decent success rate.
Here in Johannesburg at my local driving range we are spoiled for choice though as it is still manually done by a group of people in hard helmets and a pole that is used to collect the balls into big buckets. It is a lot easier as if you miss one the first one you can sometimes pick up a bonus strike behind them which you weren't aiming for.
You can do the group effort where everyone hits at the same time, but then it becomes too obvious and you will chase them away. The chances of hitting someone is very high then as you can only keep an eye out for one or maybe two balls,but not 4. We have done that before and it wasn't well received by everyone.
The tractor is more fun though as it makes a good sound confirming the hit and if you have a group of people you can make a game out of it.It definitely becomes an art form as this is probably the only shot you would use it you were under some trees as you try and keep the ball at tractor height for as long as possible.