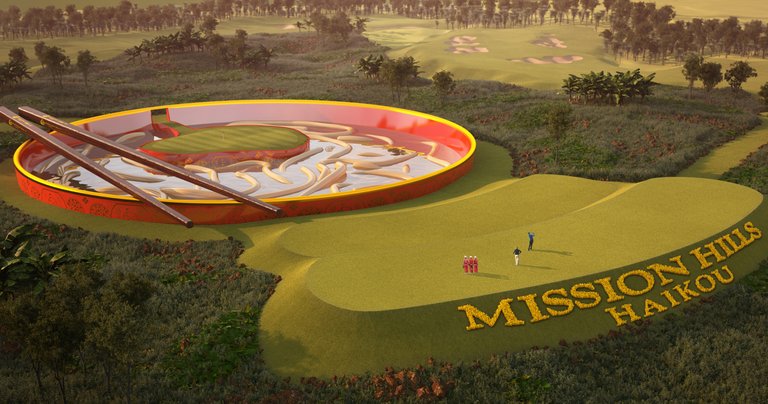 source
The name sounds rather grand and it should do as it is the largest golf club in the world. The club is not in America or Europe, but in China. I would say it is more than a golf club ,but more of a golfing resort.
Considering China has only 500 or so courses with one "club" having 12 of them in one place they must be hoping for a boom or they could easily go bust.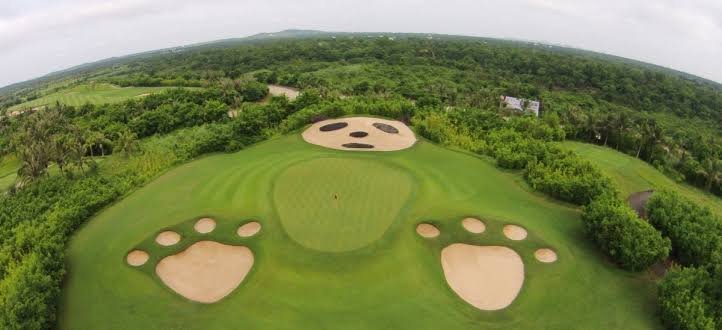 source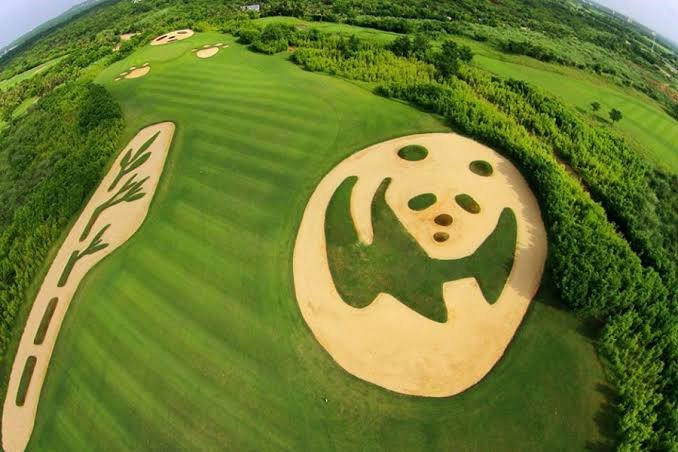 source
There was such a big boom in golf course development in the 1990's that by 2004 the government banned any new courses to be developed. Golf courses are still being developed though as it seems it was just good government PR and nothing else.The reason behind it was that the courses were taking land away from agriculture plus they all needed loads of water to keep the grass green. A golf course consumes 30 times per capita for areas that have water restrictions.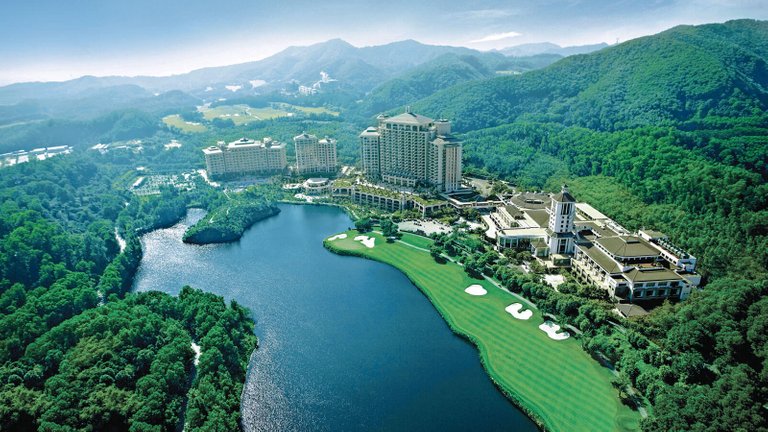 source
Golf is growing at an alarming rate these days and estimates place it somewhere between 15 and 20 percent per year which will surpass the United States which has around 25 Million golfers within the next 10 years. The Chinese will tell you that they founded the game of golf more than 400 years before the Scottish did. According to records showing rules for a game called "hit ball" dated 1282. Paintings are also on view showing the Emperor hitting balls into a circled area.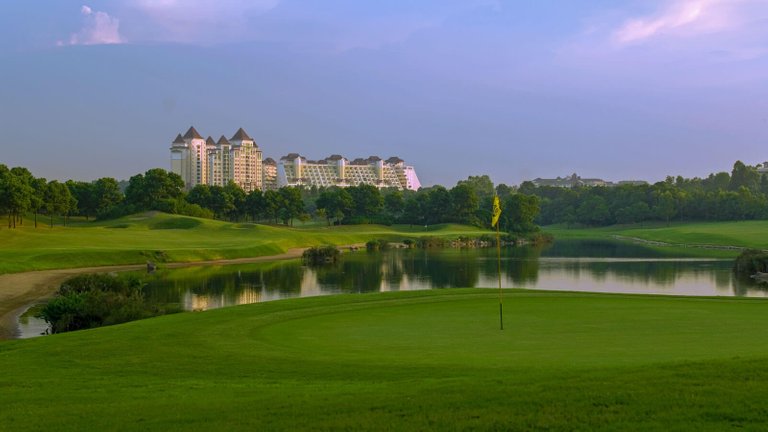 source
Vijay Course
Each course has been designed by a world renown golfing name which would not have been cheap. Nicklaus,Norman,Sörenstam, Els, Singh, Faldo.
Olazabal to name a few. What I don't understand is the government is anti golf yet a business conglomerate invested a fortune doing this set up.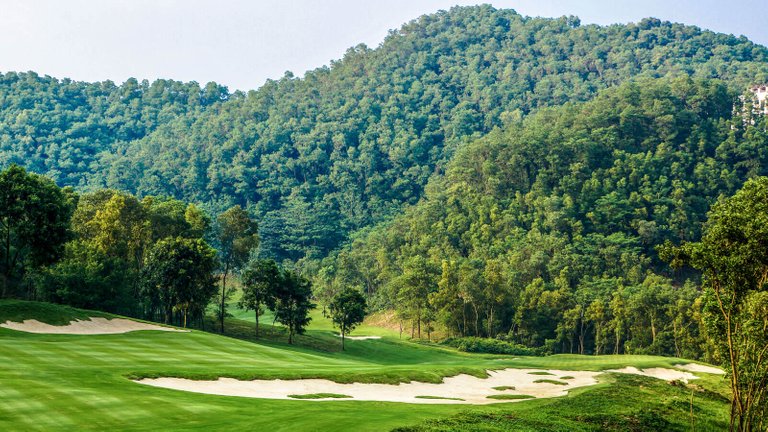 source
Rose-Poulter course.
I have seen documentaries on Chinese developments with complete cities being built with no one living there yet. The government have developed complete ghost towns which over time will probably be filled with the expanding population.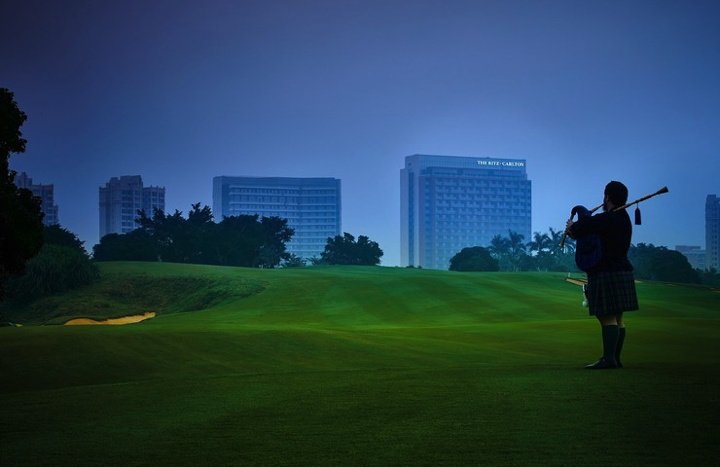 source
The Ritz-Carlton added it's name 3 years ago to Mission Hills opening a new hotel in the resort.
Lifetime membership fees are averaging at about $60 000 with a villa on a fairway costing well over $1 million. Most of the members don't actually play golf, but use the facilities for entertaining clients.
Parents don't blink at spending $5000 per month giving their kids golf lessons as they see it as a gentleman's sport and good for networking.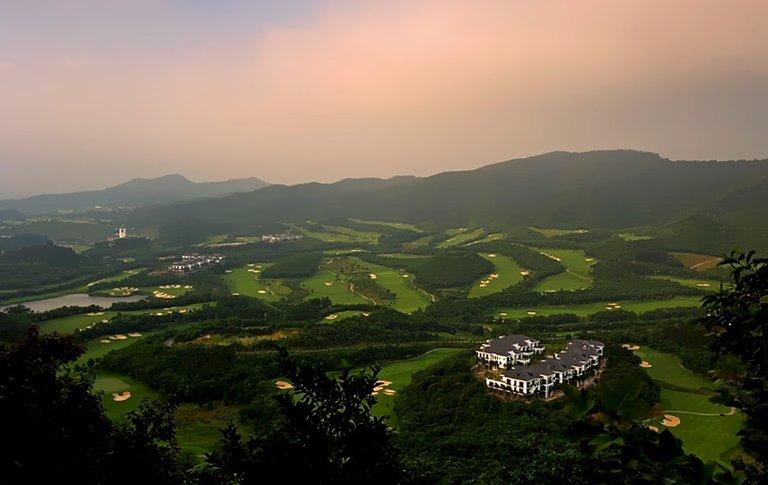 source
Olazabal course. Really impressive.
There seems to be a massive wealth divide in China on the ones that have and the ones that don't. Vast fortunes have been made over the last 20 years with all of it being new money. Big bets and serious gambling is wagered on rounds of golf with the younger generation forcing them to have 2 caddies each. One to carry the clubs and one to watch that no cheating is happening.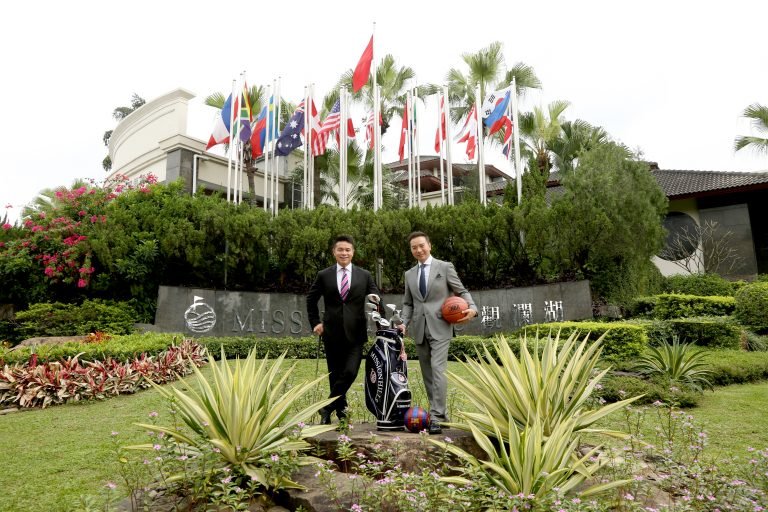 source
The Chu brothers behind Mission Hills.
From what I have seen is the Chinese like to follow what the rest of the world is doing as they have had so many restrictions. Moving away from Karaoke clubs to golf clubs had to happen at some point. I must admit I am blown away at what has been achieved here and happy that they are building something green and not something with concrete or plastic.