Yesterday I did a post on Mission Hills Golf Resort, but one post didn't do it justice. There was a story behind this place that I had to read up on and I am glad I did. Fascinating how things just happen and how people think. Who would have thought that building a mammoth golf resort 30 years ago would be a huge hit today. The same group has since built another one , but that only has 10 courses on it so not a world record.
Firstly the land was stolen from the Songyuanxia village, Guanlan township by the government. The villagers were told to hand the land over as it was going to be turned into an orchard. Funny how it suddenly ended up in the hands of a Thai/Chinese businessman. Corruption set this course on motion and we will leave it at that as at least it gave jobs to plenty of people so they probably benefited hopefully. Trying to find the positive in the negative I suppose. The same group did a dirty deal in Thailand which I will do over the coming days.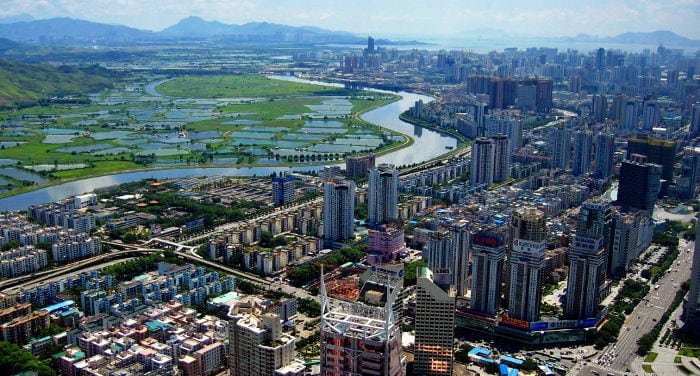 source
The course is in the province of Shenzhen ,basically a fence and a boat ride away from Hong Kong and the region has the highest amount of millionaires per capita in China. The average income is 50 percent more than those in Beijing or Shanghai and has achieved a 25 % growth rate since 1980. The middle class is virtually non existent with numbers at less than 10 percent. Some say it is the good,bad and ugly of China as buildings that were built as recent as 5 years ago are already falling down. The Chinese tried to make a Hong Kong on the doorstep and failed.
Shenzhen is surrounded by a 67 mile barbed chain link fence to keep economic activity in the special business zone. Like most things factories opened up outside and communities blossomed around the working areas. I knew about Shhengzen as this was where Walmart established their Chinese buying offices turning from a sleepy fishing village into a 12 million people plus city. Now you can see why Mission Hills is perfectly positioned and why this mega site was built.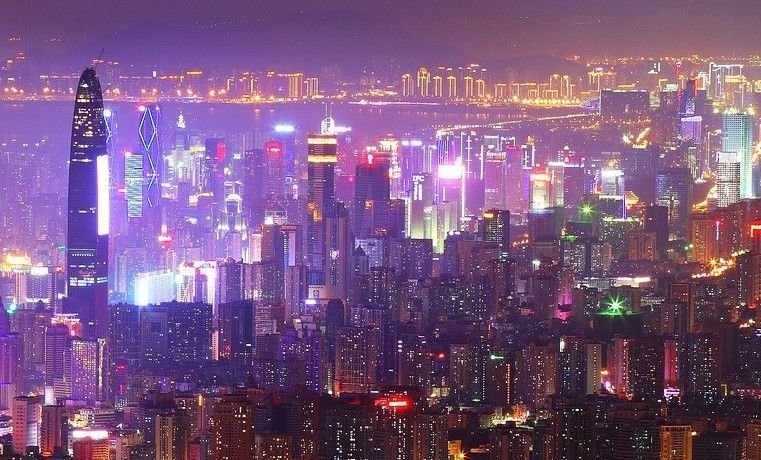 source
Will 12 courses be enough?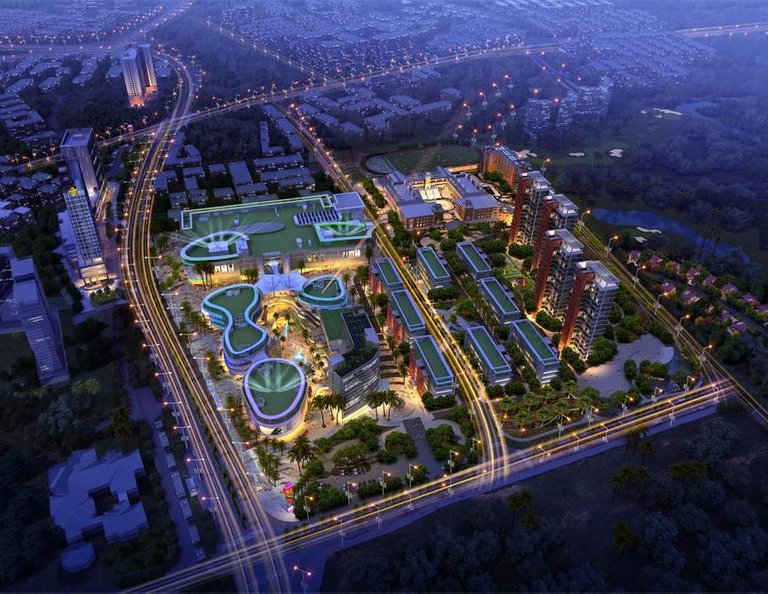 source
Not only golf, but a shopping mall was added supposedly for wives and girlfriends whilst the men play golf.
David Chu was a Hong Kong businessman (paper products) spent $385 Million building the course. The land was free remember so whatever he spent was on the courses and hotels. They boast many "biggest" tags as the Golf club is the biggest in the world covering 40 square kilometers or nearly 10 000 acres, they have the biggest tennis club with 51 tennis courts, the largest Golf Shop in Asia and they haven't finished with it yet as more and more developments are still going on. The Chinese are firm believers in building it now as the people will come. maybe the Chinese watched Kevin Costner in "The Field of Drams", but it does look as though they are right on this occasion.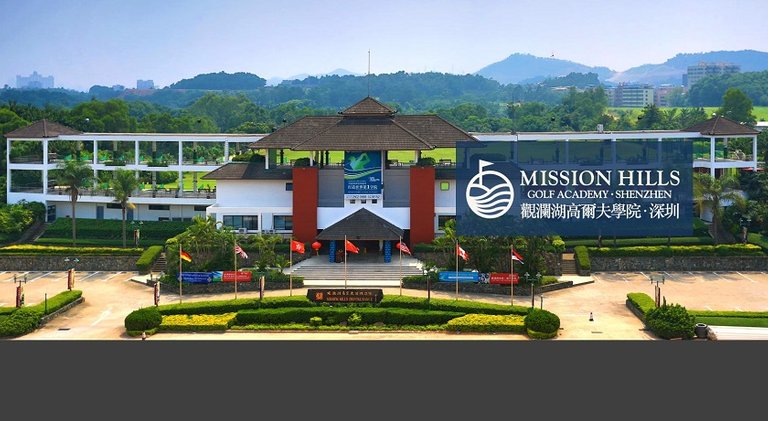 source
One of the 12 courses has been opened to junior golfers with free access allowing them to play unlimited rounds of golf. A smart move as that is surely their future members right there and knowing that they most likely have wealthy parents if they have golf clubs and knowledge for the sport. I mentioned yesterday that parents fork out $1000's of dollars every month for lessons.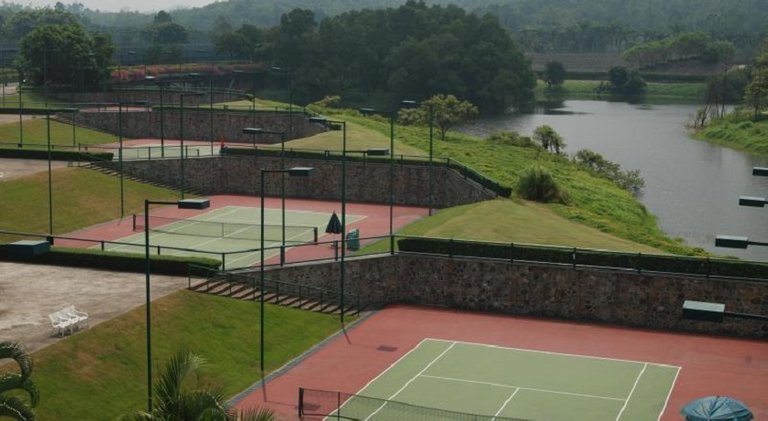 source
The course boasts having more than 1800 golf carts plus a staggering 4000 lady caddies who have all been trained in golf etiquette and speak English. The resort has been described as a Disneyland for golfers. Once you arrive you don't need to leave as everything is right there with not only the 12 courses, but one that is entirely floodlit so you can play at night time as well. Every golf course features 5 tee boxes on every hole depending on your golfing standards. I only knew of three being ladies, men and then the professionals. Have no idea what the other two are for and maybe a beginners tee or something.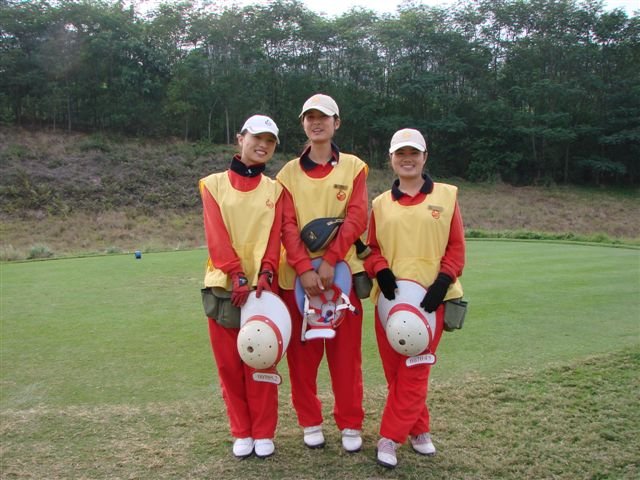 source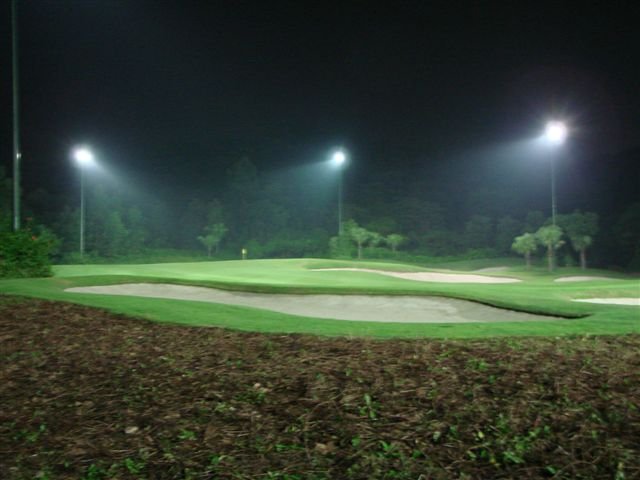 source
Obviously along with the golf there is 3 spas plus 5 star restaurants and function facilities. The resort receives over 3 million visitors a year and is growing in numbers. A membership varies between $21 00 and $70 000 per year with over half the members coming from Hong Kong which is literally 1 hour away. This is not only a resort though as like most golf courses there has to be real estate with properties literally popping up everywhere. There just seems to be too much money in the area and everyone is living the good life.