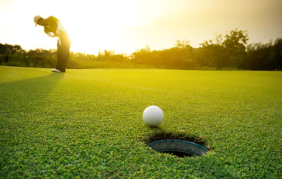 (pixabay)

Hat down to Patrick Reed for running with The Northern Trust and secure a victory by one shot.
Nice payday and definitely he is aligned himself to play the other two remaining event at the FedEx Cup.
Patrick is number two in the standing heading to BMW Championship.
I am pretty sure Koepka will play this time.
Even Tiger who retired from a back problem will give BMW Championship a try.
Got to be the top 70 players to participate.
Big move was Patrick from 50 to position 2 bumped Rory to three.
Abraham Ancer from 67 to 8 not bad for securing a spot to compete with the big guys.
Harold Varner III from 102 all the way to 29.
Any top 30 players have to maintained their position in order to play the big finale and compete
for the big prize.
Next week the BMW Championship will be played by the top 70 players
included tiger Wood.
Actually he was positioned at 28 and went down to 38 still on the race somehow.

Now the drama continues in the PGA tour.
I know golf is a slow playing game even slower than baseball.
The cool thing is the broadcaster may follow three or four pairs but
they continually keep feeding the viewers with highlights from other pairs.
That way you do not see how slow the game is.
Golf is the perfect sport to have a bombardment of commercials.
You will not see the slow pace of the game from your TV screen.
Koepka did complain about a slow player during the British open.
I guess some players when they are feeling squeezeD and not hitting the green
they tend to go slower.
Last week it was a fairly young guy
Bryson Dechambeau.
Sincerely I have to laugh.
He did play slow and he got carry away looking at his green book way too many time.
When you play with other people, pressure mounts big time and he wants to be sure
he gets it right.
I mean I get his way of playing but not healthy for the group.
Momentum is key in golf.

Please watch the video and tell me did he say "I hate playing golf".
Maybe I may take it out of context.
Hey he is defending himself clearly

WATCH IT
Now Jason Day split with his caddie.
Is this slow pace or like he said old school new school?
To make this sound better, slow play
enables less players on the field.
Definitely slow is a deterrent and if players are voicing their opinions
it needs to be resolved.
Even the fans are already growing crazy with slow play.
I think a time limit will put way more pressure on the players
to get done and maybe the game will be fun.
Anyway it is ready to be seen how the PGA will fix it.
Somehow slow players will pick up the pace.