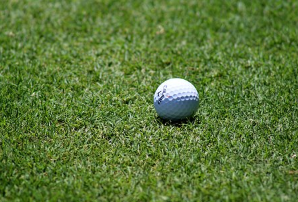 The process of elimination has started.
Last week we had the Northern Trust
where the top 125 were batling to take part
of the BMW Championship for the top 70.
Koepka did not play cause he has the most point.
He even earn 2 million for doing so good.
This weekend, he has to play cause the difference from him to Patrick Reed is 206.
He has to play and as long he is doing better
than Reed and anybody on the top 10 he should be fine holding
the top spot.
By the way 12 North Americans are holding on.
Fun thing about golf you have to play the same field for four days.
Some how you get used to how to swing and get better with the fairway.
So much is riding on this tournament and set the winner to take $15 milion prize
Of the FEDEX CUP.
Only 30 spot is open for the next event.
It will get pretty serious by Saturday cause not everyone will play good enough to advance.
70 are playing for 30 spot.
Pretty tight for the pack
These are the players I presume will move forward except this one.
Tiger
Tiger can move forward.
He has to finish 11th overall to participate on the last tournament.
He has back problem putting him at a disadvantage and he has to do more now.
He needs a bogey free round and get some birdies on his green note.
Round 1 is not that beautiful with one under par.
Too many bogeys supplement the birdies.
Got to do better.
Hopefully his back may take the swing.
Shane Lowry
Just won the British open.
I hope to see him climbing more since he is sitting at position 25.
He looks safe for now.
Round 1 is bogeysome and not enough birdies.
I know he has the experience even though he is far away from home.
We will see how round 2 may pace him of the group.
Jason Kokrak
He needs to hold on to the lead and win this thing to put himself for the next event.
Usually when you are leading
the pressure always plays at your advantage.
You have the course to win and since you start late you get to read everybody pot.
His position is below 30 so a win will put him right where he wantsat number 3 or best.
Joel Dahmen
He has to play really good to move up past 30 position.
Now he is sitting at 63.
Actually just keep having round free bogeys and stavk them birdies
will make it happen for him.
Friday and Saturday are full pressure day where the notables
will attack the green to push you down.

Let us see how Friday fare with the top guys I did not mention.
I know a lot of movements will generate a lot of buzz going on for Saturday.
No drama whatsoever.
Everyone is playing fairly to move the pack.
Dechambeau is playing right in the mix.
Definitely a good spectacle is ahead of us.
HIghlight of Tiger
,