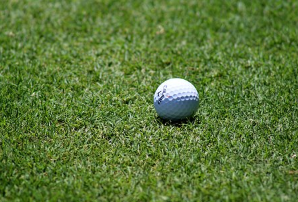 The format in place this year looks controversial at first.
When you dissect the criteria for it, you start to make sense
of the format.
The last three events of the Fedex Cup are really important.
If you can win any of the first two, you are clear to land
and be part of top 30.
Patrick Reed and Justin Thomas did just that
they climb and be way high for the points set up and
well placed for the tour Championship.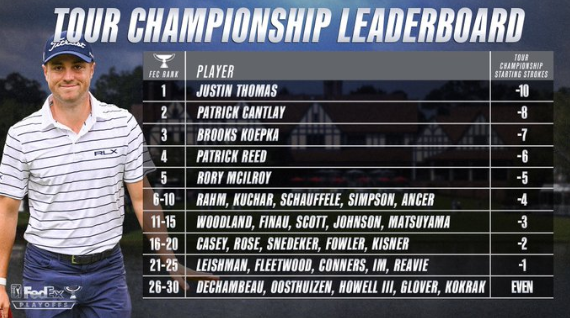 tweet
You can detect the advantages of some players to stay lenient while others
will play harder to move forward.
When you look at reality it looks not fair at all.
Be part of top 30 is a given.
Koepka has proved otherwise by adding three under par for round 1.
Xander did his with style by adding 6 birdies to reach top 10.
Definitely not a problem for the scale they put all players.
Justin has three golfers playing with him today.
Clearly if you were not playing great golf you cannot be on top.
If you want to win
you will bring yourself from behind.
Friday will be set stage for Saturday.
More vicious attacks will be fomenting
to score more birdies.
Top prize is $15 mil.
So far the top 10 will be well taking care of.
Even the 30th player will get
$300k+ just for showing up.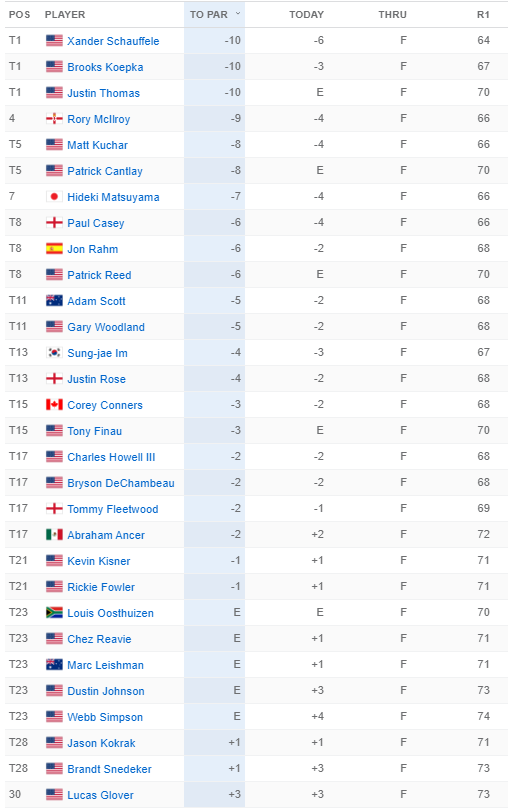 The list missed a lot of top players.
They all have the opportunity to be present if they were somehow consistent by last week
Some players I will look for their progress on Friday.
Dechambeau
Finau
Rory
Koepka
Matsuyama
Don't feel surprised to see a stranger take over the tournament.
Four days of steady shots are the key for the big winner of Sunday.
Glad and unthinkable that players don't feel out of this word for millions.
We all know they earn million just by putting the ball every week.
Most of them are looking for the prestige to win an event this Magnitude
Today round 2 will be captivated.
Will you watch any part?