WARNING: BAD LANGUAGE AHEAD, PLEASE PUT THE KIDDIES TO BED.
I love all these new STEEM tribes that are turning up; it seems there's a different one each day and SportsTalk is one of the more recent additions.
I haven't visited either Towneley or Burnley (Glen View) Golf clubs this century, but yesterday drove past and stopped at both to gain some photography for this article.
I don't generally blog about Sport, not because I have no interest but due to the fact that I can no longer participate due to back issues.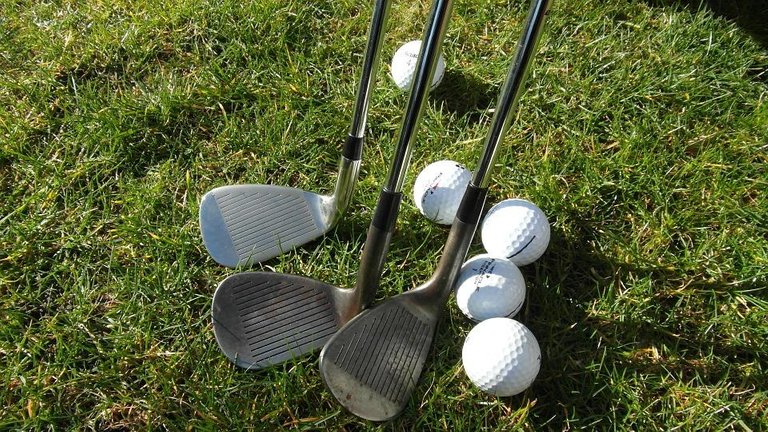 Source
It was not always the case, so let me tell you a little tale about my early experiences with Golf.
At the age of 15, my parents decided to move house. I could still attend the same school but it was now a 6-mile journey each way.
What sucked was I was at that awkward age where I couldn't roam the local streets and make new friends. They now lived 6 miles away and so I no longer had any local ones.
Six months later I left school and managed to keep in touch with just one school friend. That was until he announced that he was joining the Royal Air Force.
Fucking hell, I was destined to have NO friends.
Before all this happened, we had both took an interest in Golf. While neither of us had any money, we both somehow scraped together a little for a golf bag from a certain dedicated sports shop in Burnley, Lancashire.
I purchased a red one, and him a brown. Brown was a fashionable colour in 1980, so don't think too badly of him.
Of course, we couldn't hit golf balls with a golf bag, and so every other week we each bought one cheap but new 'Swilken' club. Even on a municipal golf course, there was etiquette to adhere too.
There was no going around an 18-hole golf course with a 7 iron and a putter. This was a far cry from pitch and putt and so we needed around 7 of these 'sticks' before we could ditch the weekly hiring of the half bag of the worst clubs ever seen to man.
Then there was the ordeal of the first hole which always had a queue. Towneley Municipal Golf Course was a parkland course that I would regard as 'easy' now but for anyone trying Golf, you will know that the sport is far from that, to begin with.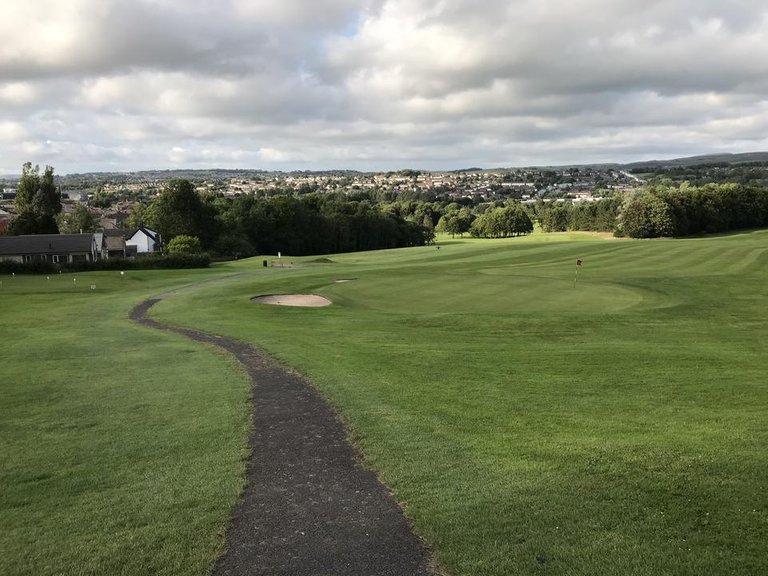 Follow that path and you get to the first tee. This is where the below happened almost 40 years ago!
You teed up the ball conscious of about 20 middle-aged blokes watching you with greedy expectant eyes. Taking your backswing, you try to hit the ball as hard as you possibly can while watching the fairway ahead.
What happens next is generally called an 'air shot' and while the hands-on-hips, disapproving crowd watches desperately trying to suppress the guffaws, you look like a complete arsehole and have to compose yourself for the next embarrassment.
The next shot, you take a little easier and try and watch the ball and not where you would like it to go. You top the ball, and it trickles off the tee and goes a few yards in the right direction. Thank god for topspin!
The next step is to grab your tee (if you can find it), and then turn around to view the puffed up sneering faces looking at you.
'They actually want me to fuck my shot up', were my thoughts every time I teed off that damn first hole.
'Of course, they do, you're a young long-haired lout and they don't want you on their bloody precious golf course even though it's a public one.'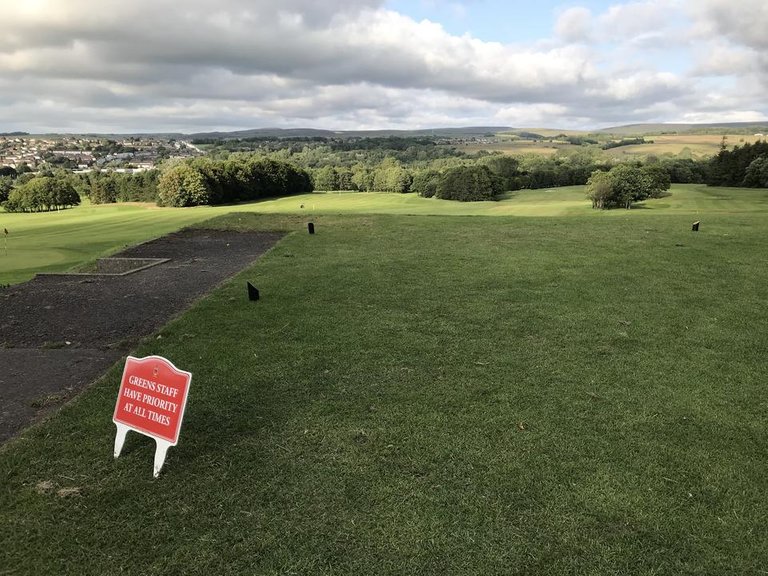 This was Golf in 1980.
I had longer hair then, covering my ears. Call it an overspill from the '70s.
I was never fashion conscious and the average Golfer was much older than me, probably drove a nice car and was perhaps an executive.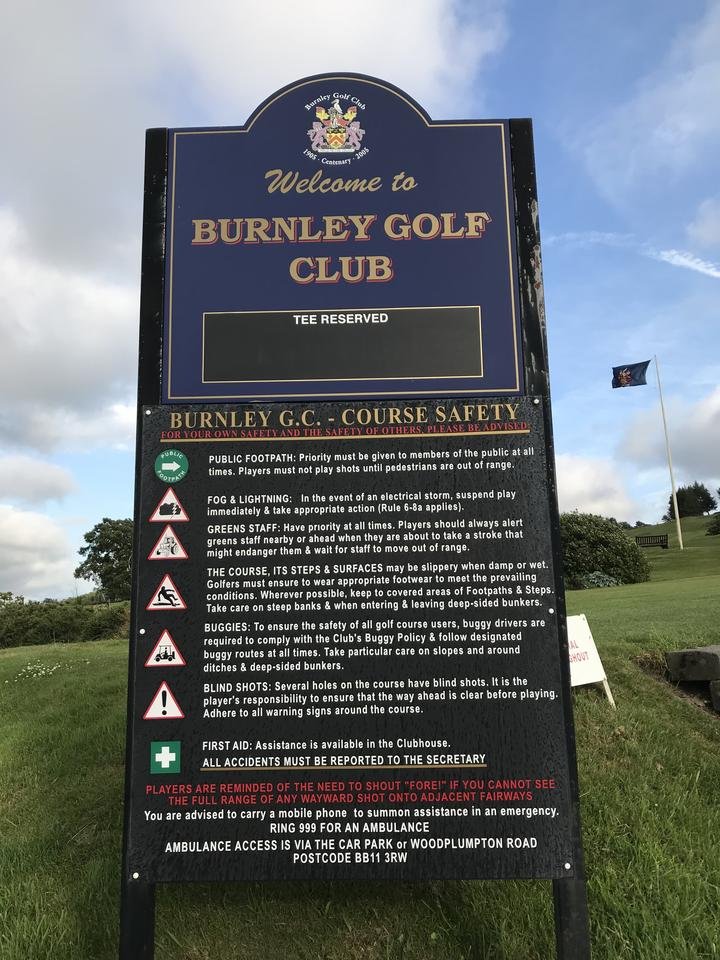 This became more apparent on private courses. Not content with playing Towneley I decided to pay the extortionate green fees required to play the 'other course' in Burnley.
You couldn't play at the weekend as this was members only, but they were happy to take my money during weekdays.
No jeans, you must wear golf shoes (at the time those spikey ones which are banned now), and you must wear a polo shirt.
All this etiquette was a little much, but I wanted to play so conceded to adhere to their dumb stupid fucking rules.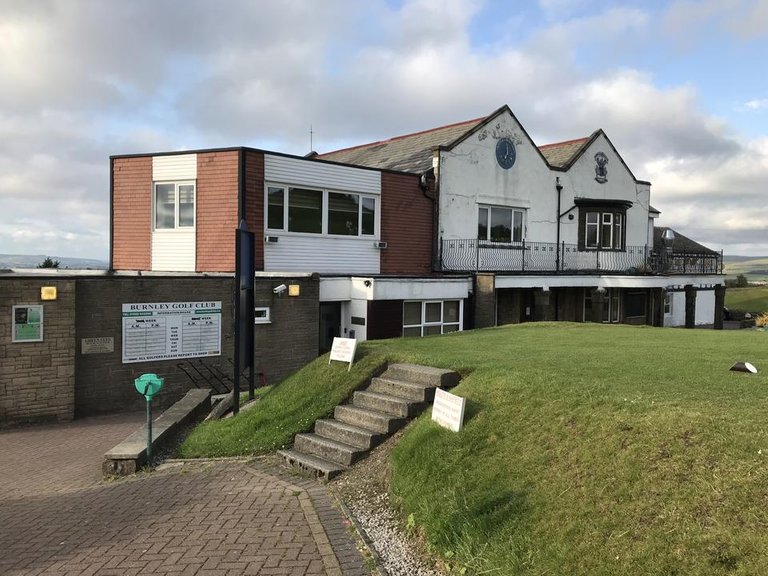 Burnley (Glen View) Golf course, little has changed since 1980.
So there I was, at 16 playing a private snooty course alone in the rain.
It wasn't fun I tell you and every shot I took with a long iron that was slightly off centre sent 100 volts down my arms causing me to lose sensitivity for a few minutes.
They didn't have cavity irons then or if they did, they were for the pros!
I was improving but still taking occasional divots from the fairways and frequently smacking down my club on to the fairway in anger for the recurrent bad shots.
It seemed every step I took there was some middle-aged pompous twat watching my every move.
''OYYYYYYYYYYY.... Where did you get on this course', one yelled to me from 200 yards away.
'Same place you did…, the clubhouse', I tartly yelled back. I was a rebellious teenager, there was simply no other response to make.
This didn't go down very well and resulted in the red-faced porker storming over to me and demanding to see my receipt or tag attached to the golf bag.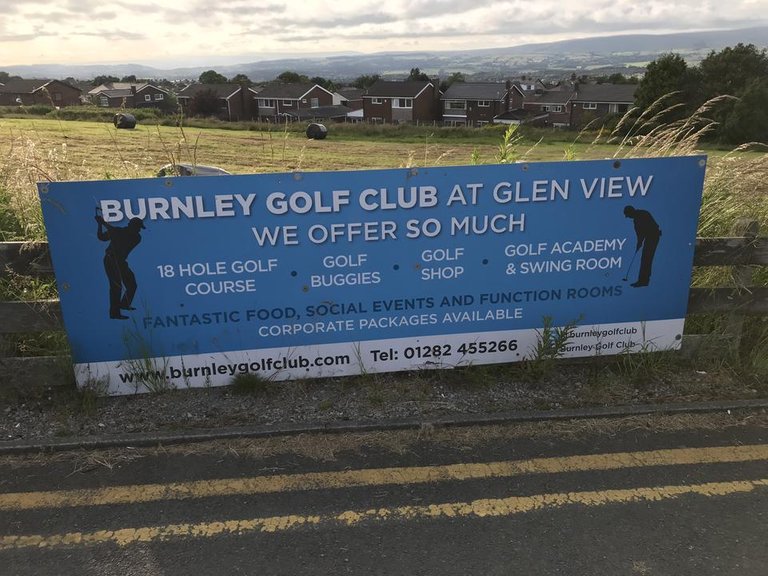 We offer so much it says. In 1980 this was applicable only to a certain calibre of golfer, and that didn't include the likes of a young me
I did gain a certain satisfaction when he skulked off after validating my genuine reason to be there and stuttering something to the tune of...
'Well OK, all seems to be in order, make sure you don't drop your bag on the green, and replace that divot you just made, don't pick your nose in public and get your hair cut…'
'What divot you fat bastard, there isn't one'
At my age, I couldn't possibly be tainting their precious Golf course and be legitimate? Surely not.
I was young but I wasn't stupid; I just wanted to play and I was seeing some signs of improvement.
To be continued...

All Photographs unless cited are my Own.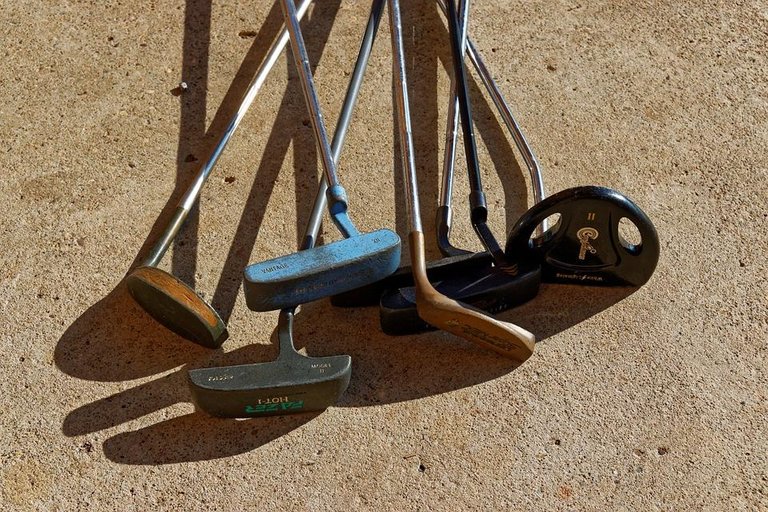 Source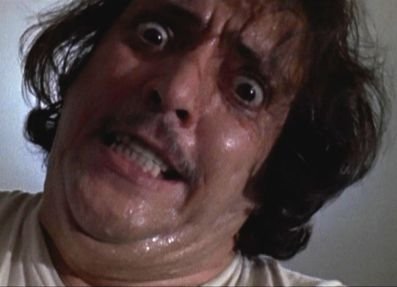 If you found this article so invigorating that you are now a positively googly-eyed, drooling lunatic with dripping saliva or even if you liked it just a bit, then please upvote, comment, resteem, engage me or all of these things.