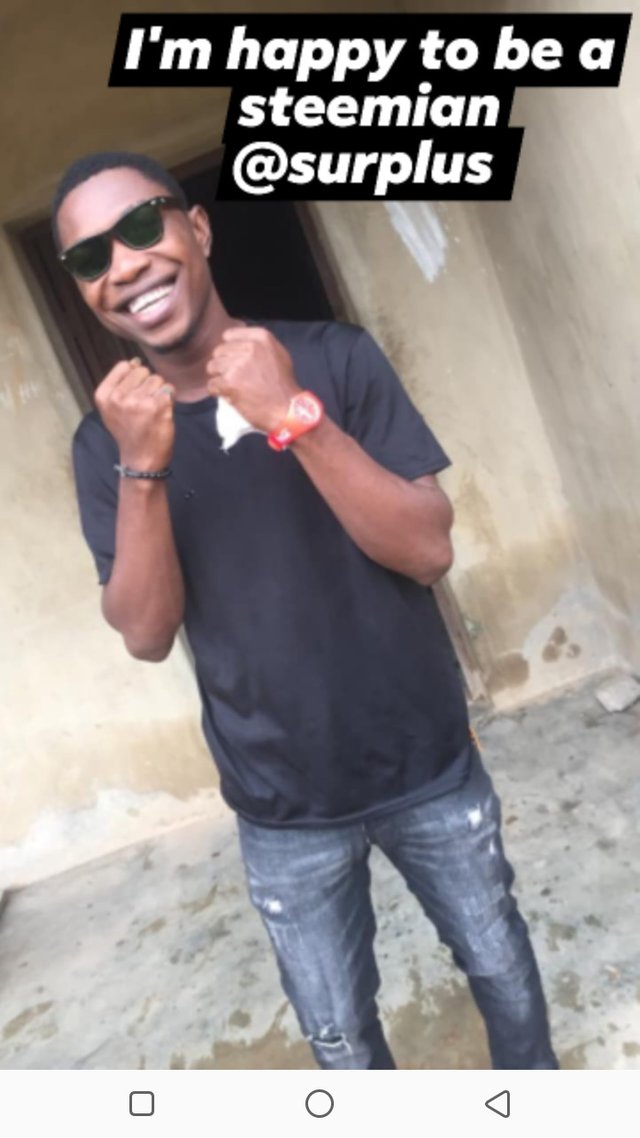 I am very happy to be a pertaker of this challenge created by @theycallmedan and I really need to thank him for giving and throwing out this opportunity for we steemians to proportion our stories of how all of us have been amassed in this existence lifting platform. I need you all to comply with me word for word as I start answering the questions beneath.
Firstly,
What has steem done for you?
To be sincere, I got delivered to steem early this month by @rufans and I'll say it has been an exceptional enjoy. Firstly, I had been able to examine and enhance on my information approximately about cryptocurrency. I got exposed to so many possibilities on what I can do to earn a residing and I'd say @rufans has charged me as much as understanding greater knowledge in the sector of cryptocurrency and blockchain. @maxwellnewlife7 has additionally added resource in broadening my knowledge greatly and explaining how most things runs here. Normally, I am an energetic, social and friendly person and being introduced to this platform, I had been capable of making extra pals with fine minds, I come onto the platform regular to feed my understanding with numerous posts and I would say I in no way regretted any day and also by no means do I end a day with out checking on steem.
This community has been a place I usually want to be and I'm positive with time, I'll build myself extra and get uncovered to greater possibilities inside this platform. I'll never forget the stories and moments I actually have had with buddies I already met and with greater buddies I'm going to meet as days pass through. I'm so happy to be on this platform.
Have you met some awesome people who've changed your lifes?
This question turned into a question which was also asked from me lately by @rufans and @maxwellnewlife7 "the buddies who introduced steem to me."
My answer is certainly yes, I even have met extraordinary people, had quality time talking to them and I actually have received lots from the knowledges they shared with me recently with my stumble upon with them. I actually have grown into loving them greater by the day due to the fact they have contributed a lot in my life lately so as the platform itself.
Have you earned some rewards on a post and maybe bought something useful/cool with the money?
Like I said earlier, I am new to this platform and I'm already within the method of making rewards. I actually have earned a few rewards on some posts made by me and I'm certain with time, I'll earn more. By then after I have amassed extra, I'll genuinely love to share a few useful objects bought by me and additionally love to give again to the platform by means of sharing a few rewards with some steemians. Because, there is one sure thing I know, "we rise by lifting others."
I'm very happy to start making incomes and I promise to give most of my time to the platform for me to earn more to make a living.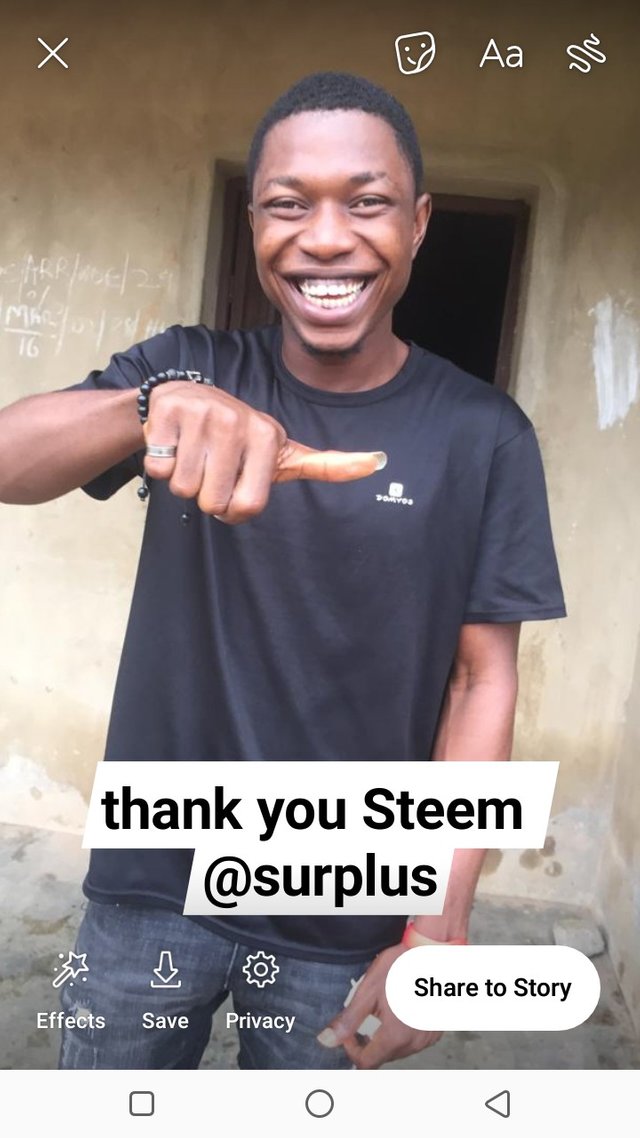 Has steem been useful as a foundation for you to build an online profile that can never be taken from you?
Right now, I'm very glad to answer this question. Steem has helped me with a view to improve in so many factors of my existence.
Firstly, I'm an artiste, I make track, do covers for popular songs, entertain humans with track and (Dtube) a channel under steem has helped me so as to make profits out of the craft I put out everytime freely. I do drop short video freestyle as an artiste on fb, twitter and instagram, which over these years I have not earned a dime from my videos but however once I got delivered to steem, guess tale has changed.
I have been exposed to diverse matters I can do to make cash, I even have also progressed in my writing competencies and this development has helped me inside the manner I write and compose lyrics.
I even have also constructed my self belief and agree with that as an upcoming artiste(not yet blown globally), I can satisfy my goals of being profitable from my craft without the assist of any sponsor but with the help of the platform(steem) by importing my movies to the steemians and getting upvotes for my craft.
I will boastfully say it anywhere in the world, "I am getting all of the important assist I want and I can buoyantly say I am already constructing an expert profile on line. I am trusting the technique and I am sure with time, I'll be boastful of the grace given to me with the aid of steem. Steem is the first-class social platform I will propose for anyone due to the fact it's miles.
Steem, is full of so much entertaining, educating stuffs and at the same time a platform for anybody to make a dwelling with the aid of getting paid for what you could do. I can't wait to tell the world of this incredible uplifting platform.
I'd nevertheless love to provide praises to those friends who opened my eyes to extra matters @rufans @maxwellnewlife7 if not for them up to now, I'm not sure I'd have been this positive and I'd recognise this incredible platform and be capable of discovering a way of being profitable on-line to guide myself and additionally thanks to @steem @dtube @utopian-io @sportstalksocial with them, I've been capable to earn, analyze and get advantageous extra income as well.
I still continue to be my humble self @surplus I wish to study greater, meet more advantageous minded individuals who are inclined to life changing knowledge and information as I develop on the platform. I promise to be a loyal, honest and authentic steemian.