Thursday evening already, where has the week gone? Oh, that's right, plenty of work in front of the screen and too tired for much computer playtime. I have however been keeping myself busy with exercise, and this will be a rather self-centered update on that, along with a semi-nude at the bottom :O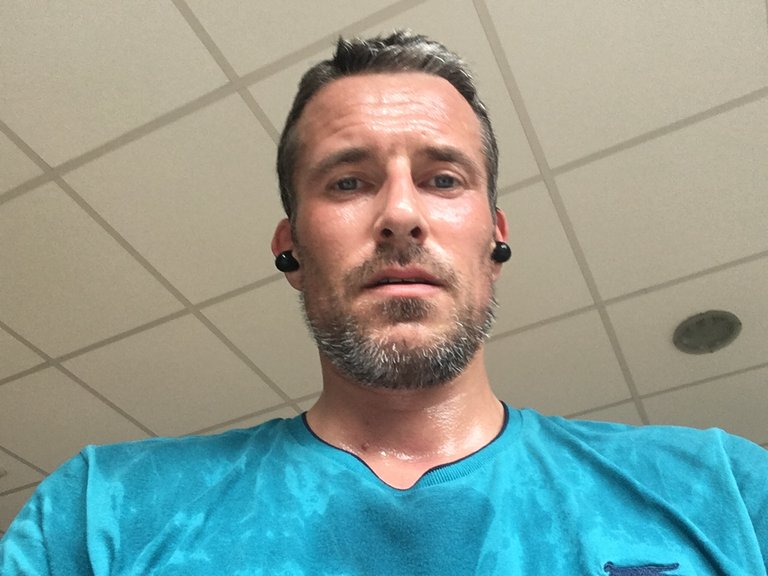 Despite the sweaty tired looking face, I feel super awesome at present. I have some colour on my skin from the recent trip to Spain, and have been working my ass off most days of the week with various HIIT exercises, ab routines, Elliptical training, jogging, and cycling.
The end result, according to my Amazfit watch is that I have over 200 PAI in the bank for the last 7 days, and actually, that has been the case for the past 3 days now.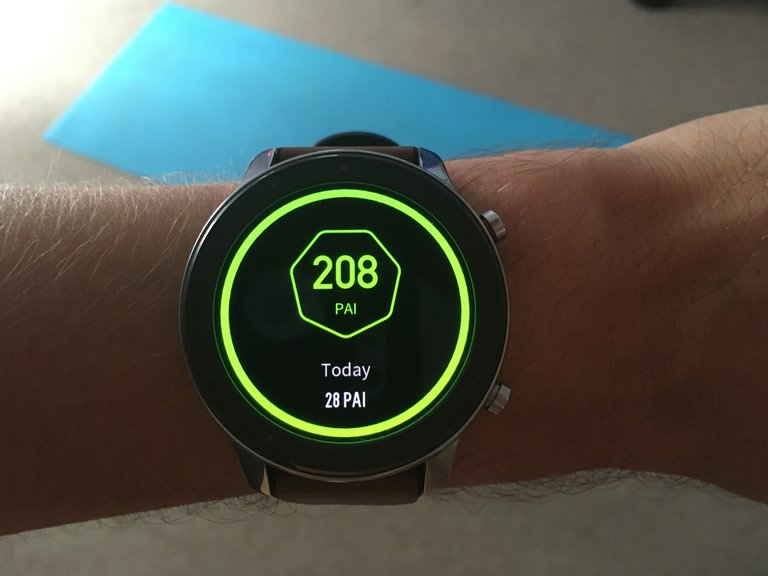 There is a secret formula connected to heart-rate and basically, the higher it goes, the more PAI you earn.
The score is based on each person's physical data (age, gender, maximum heart rate, resting heart rate, and the body's response to exercise.). So the activity everyone need to achieve their goal of 100 is unique to them. source
The goal is to stay above 100 PAI, but after some insane daily scores from @sulayr whilst hiking and playing Padel, I got PAI envy and the gamification took over. To add to that, the app also includes a 'fitness age', which rises and falls based on your daily exercise.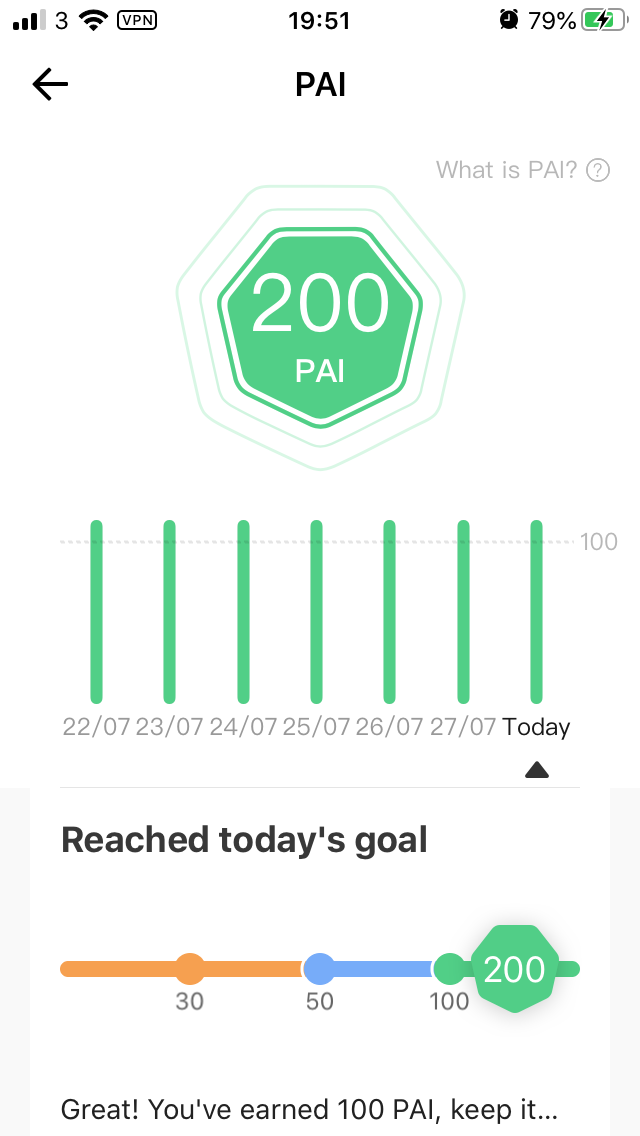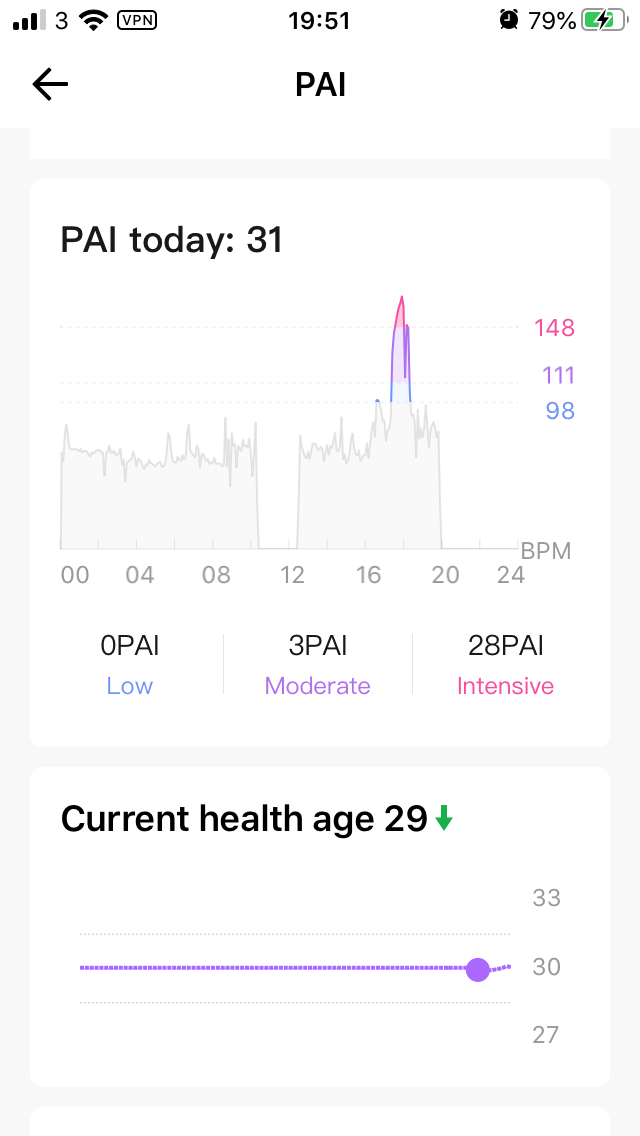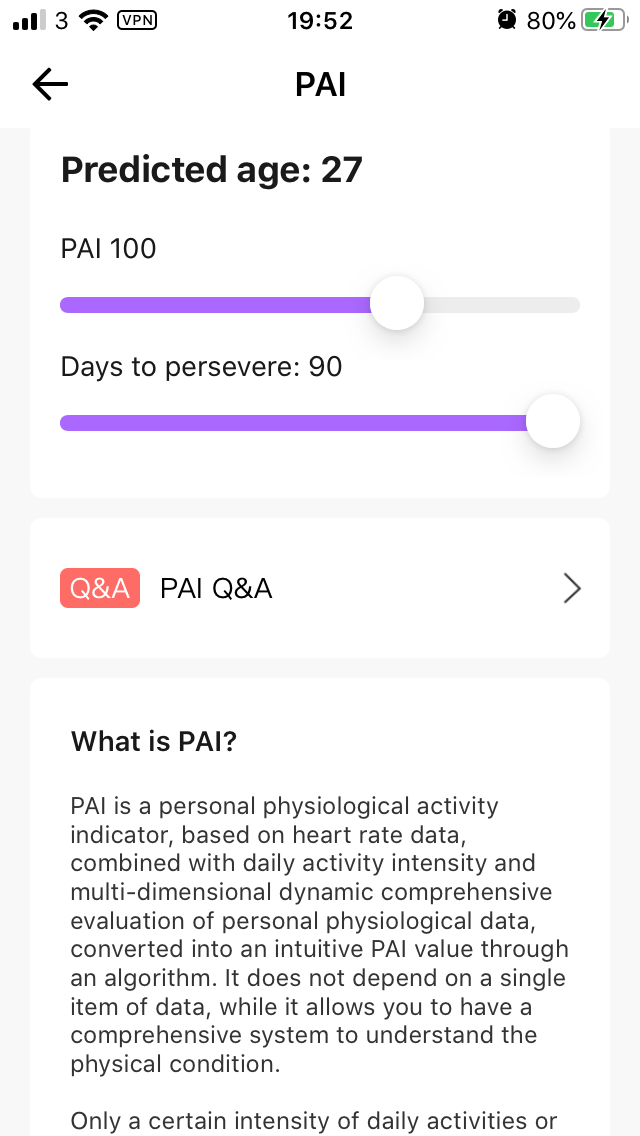 Currently at 29, with potential to go down to 27 - not bad for someone who'll be 42 at the end of the year :D
---
As well as moving my ass daily, I've also been getting back into salads, sometimes twice a day. These were popular whilst living in Spain, the heat taking away the desire for baked potatoes and other stodge, and with 32c forecast here tomorrow, I'm thinking it will be a double salad day.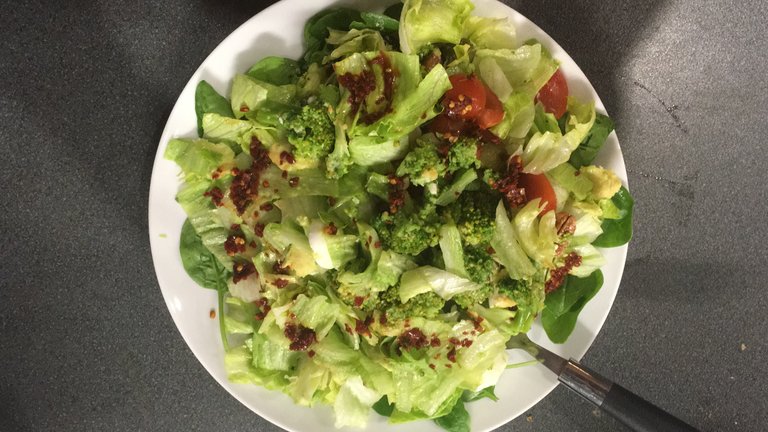 In the past I've written about how shit my sleep can be, but maybe it was better than I thought even though I rarely get more than 6 hours. The watch tells me that last night I slept better than 99% of people owning an Amazfit, and that is mainly due to the amount of deep sleep I get. I'm not convinced it's accurate, and I think it's because I'm not a fidget during the night. No girl has ever complained, but I've had to go find another bed or visit the sofa on more than one occasion due to the bed feeling more like being on a boat. Anyway, they say sleep can be partly psychological and so it's good to see the positive numbers.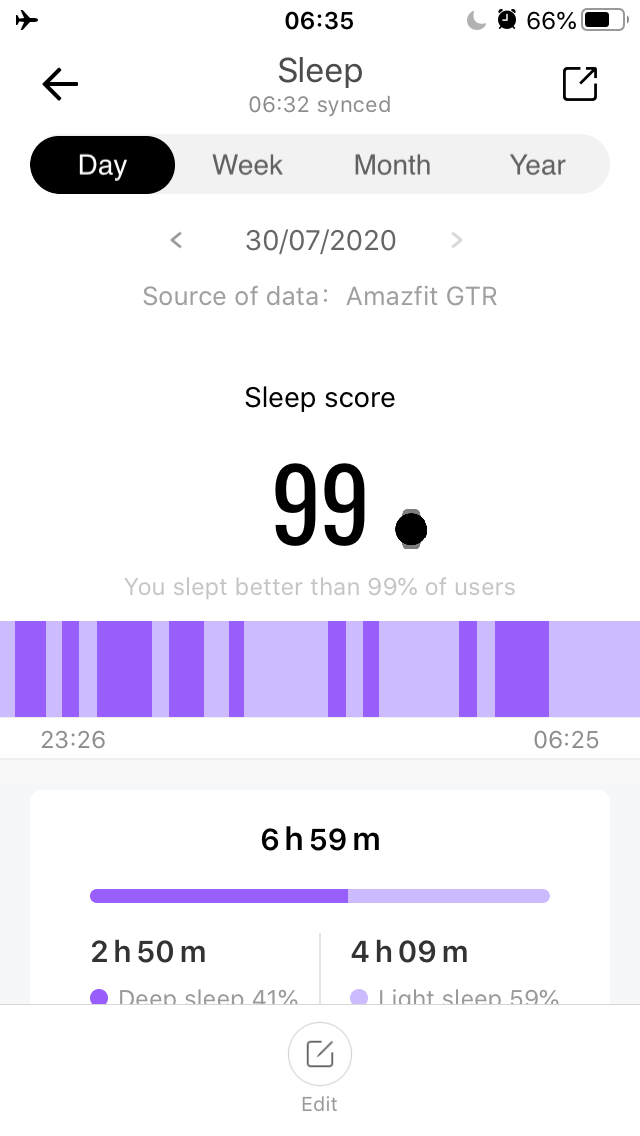 Sooo, what do you get if you work out pretty much every day for four months, sleep reasonably well, and eat a bunch of salads?.......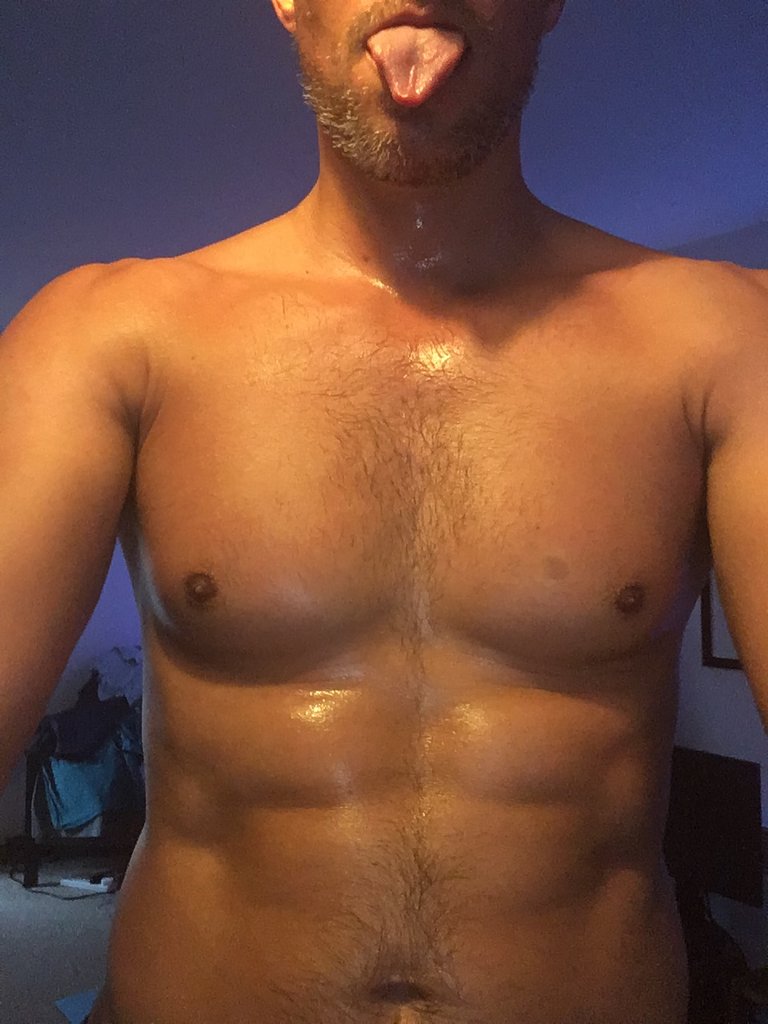 I see some abs! Alright, maybe not 6 but 4 will do :) I would like to thank @sulayr for the motivation and fluids to keep me at it, the watch, and my bluetooth headphones.
Alright, time for a much-deserved beer - just one though!
Cheers
Asher