EURO 2020: HIGHLIGHT REVIEW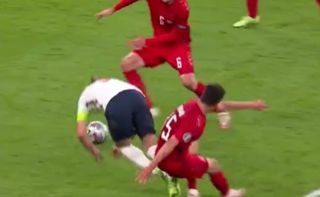 Image source
Today I decided not to write any post. I want to have good discussion with all football lovers in the #sportstalksocial. There is an issue that has been causing a lot of arguments among all football lovers.
English team qualify for the first time in the history of European Cup for final to book a match final with Italy after getting a penalty in extra time of the match that ended 1-1 at full time against the Danish team.
My bone of contention here is to know if the penalty given to England really worth it?
---
---