MERCILESS MESSI MARCH MAGNICIENT CHILE WITH HIS MAGICAL FOOT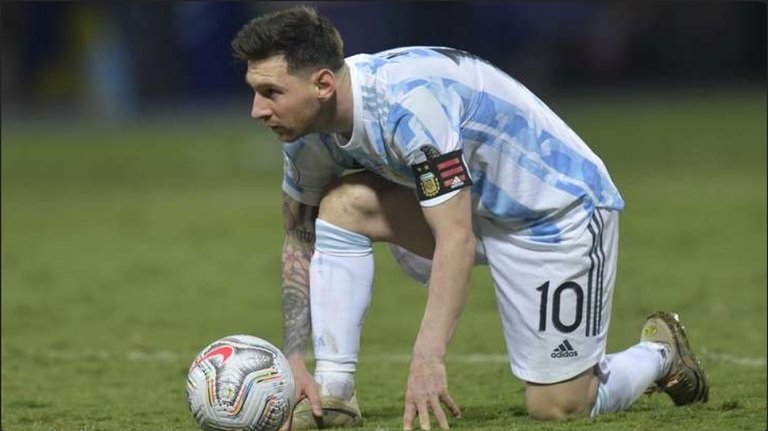 No doubt about the fact that Lionel Messi is a great player. His outstanding performance in the match between his country and Chile shows that he is capable of destroying any team irrespective of the teams FIFA ranking.
The first half was best described as very harsh and extremely physical with both sides not afraid to dish it out. The boiling point was reached midway through when Lionel Scaloni berated the fourth official after a dubious call. There was also plenty of on-field action when eight minutes in, Nicolás Otamendi shoved Enner Valencia in what was a rash and unnecessary challenge. A few minutes out from HT Rodrigo De Paul found the back of the net for Argentina when he caught Hernán Galíndez far off his line following a typically brilliant Lionel Messi assist.
The second period was incredibly different to that of the first as a lot of play-acting and time-wasting came into play as both sides attempted to get Wilton Sampaio to call upon some non-existent fouls. This was perhaps best exemplified by Valencia who was guilty of making the most of a non-incident. Lautaro Martínez made the score 2-0 with Messi recording his second assist of the game before the result was put to bed due to a Piero Hincapié red card and resulting converted free-kick from Messi for 3-0.
Given the amount of shots and possession that 'La Albiceleste' had it was always going to be difficult for Ecuador to break their six-match winless streak. The brick wall-like Argentinian back line simply couldn't be broken down on the night despite valiant efforts led by Valencia. The result means Argentina are now one step closer to breaking their 28-year drought as they progress to the semi-finals.
SPANISH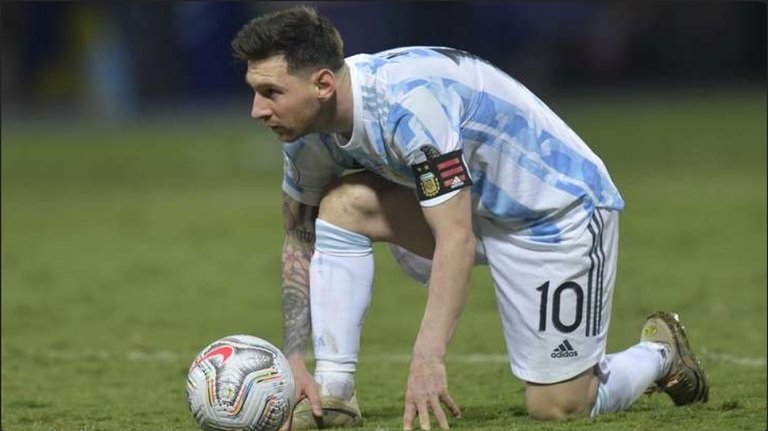 No cabe duda de que Lionel Messi es un gran jugador. Su destacada actuación en el partido entre su país y Chile demuestra que es capaz de destrozar a cualquier equipo independientemente del ranking FIFA de equipos.
La primera mitad se describió mejor como muy dura y extremadamente física, y ambas partes no temen repartirla. El punto de ebullición se alcanzó a mitad de camino cuando Lionel Scaloni reprendió al cuarto árbitro después de una dudosa llamada. También hubo mucha acción en el campo cuando, en el minuto ocho, Nicolás Otamendi empujó a Enner Valencia en lo que fue un desafío precipitado e innecesario. A pocos minutos del HT, Rodrigo De Paul encontró el fondo de la red para Argentina cuando atrapó a Hernán Galíndez lejos de su línea después de una asistencia típicamente brillante de Lionel Messi.
El segundo período fue increíblemente diferente al primero, ya que entraron en juego muchas obras de teatro y pérdida de tiempo, ya que ambos lados intentaron que Wilton Sampaio pidiera algunas faltas inexistentes. Esto quizás fue mejor ejemplificado por Valencia, quien fue culpable de aprovechar al máximo un no incidente. Lautaro Martínez anotó el 2-0 con Messi registrando su segunda asistencia del partido antes de que el resultado se desvaneciera debido a una tarjeta roja de Piero Hincapié y el resultado de un tiro libre convertido de Messi para 3-0.
Dada la cantidad de tiros y la posesión que tenía 'La Albiceleste', siempre iba a ser difícil para Ecuador romper su racha de seis partidos sin victorias. La zaga argentina, parecida a una pared de ladrillos, simplemente no pudo romperse en la noche a pesar de los valientes esfuerzos liderados por Valencia. El resultado significa que Argentina está ahora un paso más cerca de romper su sequía de 28 años a medida que avanza a las semifinales.
---
---